Editorial
Hey Guys & Gals a few announcements this week!

Ghoul Catchers app update is here! The update includes a lot of bug fixes, including: login errors, point syncs, game lag, and more! When you sign up you get 10,000 Neopoints, a Ghoul Catchers Coat, and a special Ghoul Catchers stamp! Download Ghoul Catchers to banish those restless ghouls, un-haunt all the houses, and make some sweet side moo-lah!

The Healing Springs has been officially fixed! We aren't saying Marina was conspiring against us and withholding goods but...let's just say negotiations had to made to get her back into her fun loving attitude. I don't know something about being on the homepage too long.

NC Mall Birthday celebrations are going strong all month long! Be sure to grab the free cupcake each week along with the Gemstone Mystery Capsule and the Tropic Breeze Wish Candle! It's a party so come on down blow out the candles and make your wishes come true!

It's been decreed the official number of accounts is 5, it's a magic number! Or is that 3? Either way TNT has decided 5 should be the official number.

Comic Con is almost here! We will be there, will you? If you are be sure to stop by our booth #5566 to chat with us and get a chance to win some awesome swag! We will be boothing everyday from the 19th-22nd so come see us!

Our fellow member of TNT HardToTame has released her official board posting schedule. If you missed that post on The Official Neopets Team Message Board, here it is. These are the days and times she will be available to answer questions you may have.
20th Day of the month of Swimming Time: 9.30 PM - 10.30 PM NST Place: Ideas/suggestions
27th Day of the month of Swimming Time: 4AM - 5AM NST Place: Help Chat
Have a great weekend!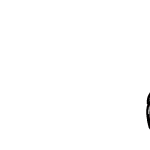 ---
Need more help?
If you have a question that you think should be answered, click here and you can use our submission form. The most common/bizarre questions will appear here next week.