Search the Neopian Times


---
Headlines
"Why would I ever want a pet that is always sad?" This has been a longstanding question for many pet owners around Neopia. Over time, many myths surrounding grey Neopets and their behaviour have surfaced. But how many are true? And how can we care for grey Neopets properly? As the owner of 2 grey Neopets, I have plenty of experience. One of the most frustrating things about being a grey pet owner is the myths that surround our grey friends! These myths are simply untrue, and should be examined thoroughly for the good of all grey Neopets. MYTHS MYTH #1: "Grey pets are always sad and gloomy." This is simply not true. Haven't you ever heard of the phrase "you shouldn't judge a book by its cover?" Many grey pets have a lacklustre facial expression, but this does not reflect their mood. Grey pets often get lost in their thoughts and daydreams, but this does not mean they are necessarily feeling sad. Furthermore, many grey pets look quite cheerful, such as the Usul, Kougra, Korbat, Draik, and Bruce, who sport a lovely smile!
---
Other Stories
---------
---------
---------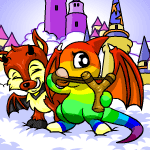 Rediscover Faerieland In a Day
Although Faerieland was once voted the Best Place to Live, the number of visitors to the city and its surrounding lands decreased considerably after parts of Faerieland were destroyed during the Wraith Resurgence. However, all Neopians worked hard to rebuild Faerieland over the months, and after this year's Charity Corner event, the donations from Neopians far and wide helped restore Faerieland to its formal glory, just in time for spring! Consequently, we decided to create an itinerary to help boost Faerieland's tourism and to guide our readers through the best parts of Faerieland and how to make the most of it in a day.

In collaboration with lauren92_k



by mel_liew_ming_li
---------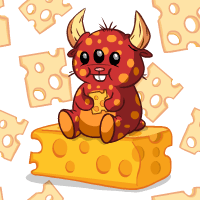 Quiz: What Cheese Are You?
We all know the drill. You should be pricing your shop stock, cleaning out your inventory, or playing Pyramids to earn that elusive trophy. Instead, you're wasting time reading the Neoboards, browsing articles in the Neopian Times, hanging around the Art Gallery - anything to put off your chores. And then you spot it - the perfect time-waster! It's a quiz called... what cheese are you?!

by ohsounicornly
---------
---------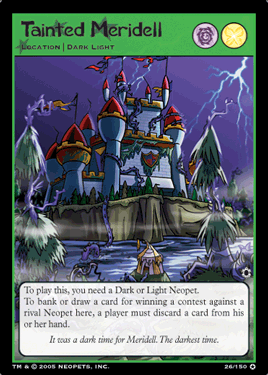 Of Silence: Signed and Sealed:Part Two
(Kanrik, 5:21am)
      Alright, if this is some sort of prank, it's not a very funny one.
      You've always been stupidly cryptic, but this is taking things just a bit too far. You can't even write your own signature correctly anymore?
by
werelupecookies
---