Your questions answered!
Read the answers to the most commonly asked NeoPet questions this week in the Editorial section. Each week the most popular questions will be answered by one of the creators of NeoPets, so keep checking back to stay updated.
HotDogs!
Do you love hotdogs? Well, then you have to go to Hubert's Hot Dogs! These are the best hotdogs in all of Neopia!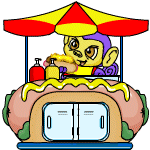 This better end soon...
There are only 10 staff members left! Soon only the murderer will be alive, do you know who that will be? Click here to Play.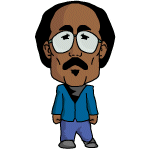 The Neo-Market Report
Visiting our hosts today will be Welbourne Wellesley, President of The Chia Actor's Guild... Get the gossip here!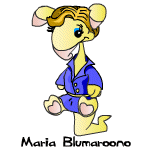 INVASION!
Do your part, Join in the fight against the prehistoric Korbat invaders!
Negg Sweeper
Check out the newly upgraded Negg Sweeper. You can now flag the neggs you think are bombs by using the left mouse button and pressing Control.
Guild Spotlight
Food is getting expensive! Don't you think??? Well, some Neopians are trying to do something about it for you and your hungry pets. The Lowering Cost of Food Guild tries to keep the price of food down so that your NeoPets can eat and you can have some NPs left over to spend on other stuff. But it's going to take a lot of Neopians to make this happen. So, why don't you join and try to help???

The Astronomers Guild is a great place to go to share your knowledge about space and astronomy. They have monthly contests with pretty cool prizes and they love to showcase members' NeoPets with their "Pet of the Week" spotlight. Imagine you and your NeoPet gazing up at the stars....

Want to join a fun and friendly guild that's dedicated to helping and teaching its members to succeed the REAL and HONEST way at the game? Well, join the Depths of Neopia Guild today and get ready to enjoy fun contests and meet some new people!
We want to know what you think about the new Neopian Times! Your opinion counts. Let us know at...
neopiantimes@neopets.com