Your questions answered!


Read the answers to the most commonly asked Neopets questions this week in the Editorial section. Each week the most popular questions will be answered by one of the creators of Neopets, so keep checking back to stay updated.


---
Quote of the Week
Auctioning family members to buy pastry is generally discouraged.
---
| | |
| --- | --- |
| Whether you are an avid avatar collector, love ranking up high scores on flash games or just want a flash game avatar of your own to show off on the neoboards, this guide is the place for you! So throw away those fears and doubts you have over tricky game avatars, read on and start collecting them today! "But flash game avatars are impossible!" Does this statement sound familiar? I have heard it countless times before and I will hear it countless times again. Before you read anymore, I want you get rid of... | It's Kiko Day! Once again, we celebrate those bobbing balls with big hands and warm personalities. There really is no Neopet that could even claim to be a Kiko. They are just like no other. So, to celebrate these wonderful but crazy creatures that inhabit a place that would just be called 'Lake' without them, I decided to put together a list of 15 things that your Kiko will love, along with their prices. Prices are estimations of cost of the item from an owner-owned shop, not a Neopian-owned shop. Here we go... |
Becoming a Trading Zombie?




The pets are soon back up for trade and once again, join the never ending cycle of pet trading. Often, the people made the trade simply because they thought the new pet would allow them to reach their 'dream pet' sooner or allow them to trade up even more. Everyone is trying to trade up and sometimes, there doesn't appear to be any particular pet they're looking for. I've seen people who, on obtaining their 'dream pet', simply turn around and place said pet back up for trade...
---
Other Stories
"The Painted Pets Club" by sunbeams
Both Corridors and her little brother Box had been the unfortunate, ill-begotten result of a real-word-name frenzy in Neopia, in which their owner Roni had grabbed any dictionary terms she could muster, forever dooming her pets to be defined by phrases that held no real meaning. She had been in such a hurry to grab the names, she hadn't even taken the time to choose their...
"New Beginnings~ Starting Off The Adventure" by _sap2_6
Heather studied the peeling siding, the bare patches on the cottage that needed new spots of paint, and the weeds which seemed to choke life out of the overgrown lawn. She let out another sigh, walking up the stone path to the front door. "I can't believe that stupid Chia real estate agent told me this cottage was supposed to be 'a lovely, quaint little home'..."
"Kauabunga!" by neozxc20
Everything was absolutely perfect. Honestly! In fact, most of my peers were intrigued with the fact that I had come from such a distant land. For once in my life, I could take a walk with someone without them humming the tune to "Missy Moo!" There was no more name calling, no more moos sent my way. Everything was absolutely perfect. Well—there was just one tiny thing: I was completely bored!
---
For Victory!


This week's issue is brought to you by: Battle Magic
Search the Neopian Times


---
Great stories!
---------
---------
---------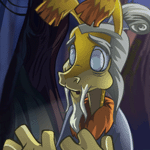 Visions: Journey to Shenkuu - Part Two
"When, though, and why?" Nil wondered aloud, tossing aside the remainders of the ummagine. Even after fifteen years of random visions, most of them still made hardly any sense.

by yotoll
---------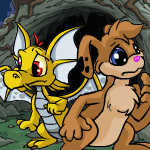 Neopia, Year 200 Book II: Earthly Winds - Part Nine
Yorick took a tentative step forward and peered closer at the Air Faerie, who was frozen with utter surprise— literally. Even her cerulean hair, which appeared to have been, in life, a raging sea of curls, looked to have been tamed by the force that had enchanted the rest of her body.

by klaus239
---------
---