Your questions answered!


Read the answers to the most commonly asked Neopets questions this week in the Editorial section. Each week the most popular questions will be answered by one of the creators of Neopets, so keep checking back to stay updated.


---
Quote of the Week
After a bad day, you feel almost like nothing can make you feel better. Just go on to Neopets. I bet that at least something small will happen to make you happy. Not many big things happen on Neopets, but it is the smaller ones that count.
---
| | |
| --- | --- |
| Want to venture out into the world of malling as a leader? Could you be ready to take the huge step as a manager of your own successful mall? What do you need to do to make that happen? Reading this guide will help you make your own mall banner, start a list of open positions, and most importantly, find members who will fill your positions! Planning: Before thinking of opening up a mall to the public, you have to start planning. I know it's tempting to jump right in and find members, but it's more professional to have everything set up and ready to go... | "It's a well-known fact that we Chombies are leaf-eaters," he said. "Unfortunately this seems to be forgotten on Chomby Day, and the celebratory foods that are served are things like sausage rolls and meat pies. We can't eat them, so it's a bit of a buzz kill in an otherwise great day!" Shocked by this revelation, I assured the Chombies that I would do my best to create awareness of this gastronomic faux pas. I made a promise to them that next year's Chomby Day would have an entirely different menu. That is why I am writing to all of you now. Following... |
Wearables for Unconverted Pets




In the beginning, many users referred to unconverted pets as "uncustomizable." As it turned out, that is not the case. Today there are many wonderful wearables available for our unconverted pets, so that they too can express their personalities and preferences to Neopia. Unconverted pet owners have shown much creativity and cleverness in adapting their customizing styles to their unconverted pets. Many unconverted pets have even taken home a coveted customization spotlight trophy...
---
Other Stories
"The Return" by hersheykis96
My owner had left a long time ago. She had said it was just a little break, a hiatus, but of course it wasn't. After she left, I kept visiting her User Lookup. I used to stare at it for hours, hoping that the "Last Spotted" section would switch to "Under one day ago." But it just kept getting farther and farther away...
"A Conversation with the Darkest Faerie" by vanessa1357924680
"Here you are, Xandra," Queen Fyora said, using her magic to carry the Speckled Xweetok statue as she walked. Xandra glared at the faerie with as much hatred as she could muster; unfortunately for her, it didn't register on her face. She had been turned to stone...
"Happily Ever After?" by majikel
"I want to hear a story about family," she said matter-of-factly. "A story about a Neopet getting adopted into a nice family to live with, like I did when I was little." The pets scurried away, hurrying to get home before darkness settled over Meridell. Niki watched them go, suddenly wishing that she, too, had a family waiting...
---
Search the Neopian Times


---
Great stories!
---------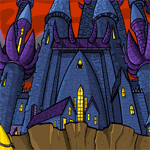 The Citadel Quest: Part Two
Lord Darigan's castle, rising high on the mount like an iron first preparing to strike, cast a gloomy shadow across the whole of the Darigan Citadel.

by peirigill
---------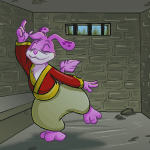 Worlds Apart: Part One
Jaden had done a few bad things and couldn't afford to let herself remember them. That was why she didn't allow thoughts of very much enter her mind, except for thoughts of the music box.

by tanikagillam
---------
---------
---------
---