Your questions answered!


Read the answers to the most commonly asked Neopets questions this week in the Editorial section. Each week the most popular questions will be answered by one of the creators of Neopets, so keep checking back to stay updated.


---
Quote of the Week
I held my right front hoof over the piece of paper on the table in front of me, then brought it down hard. When I pulled my hoof away, there was a glowing golden hoofprint there. "OK," I began, looking at the Shoyru across the table from me, "My hoofprint on the contract means that all terms are fulfilled and payment has been handed over. The contract is now closed and cannot be reopened. No further changes can be made, no details can be added or removed, no debates or arguments will hold merit. Are we clear?"
---
| | |
| --- | --- |
| Illusen Day is my favourite Neopian day of all, the day we celebrate the kind and brave Earth Faerie. How much do you know about Illusen? Have you ever attempted to complete her quests, or perhaps you have created a gallery in her honour? This quiz will put your knowledge of Illusen and Earth Faeries to the test, have fun! | Now of course, on Illusen Day, our favorite Earth faerie has a line out the door to visit with her, to go on quests for her, and to generally celebrate her and all that she has done for Neopia! But… what exactly does her rival, her most hated enemy, the dark faerie Jhudora do on Illusen Day? Well, I decided to pay her a visit and see what she had planned for the day. |
Four Legged Friends Wearables: Spring Edition




Hello Neopia! We are Amanda and Hayley! Being fans of Eyries and Gnorbus, we understand how frustrating customization can be sometimes. We understand that there are hundreds of amazing wearables out there, but we have chosen ten beautiful ones (both NC and NP) for you to choose from when you're trying to come up with a fancy Spring customization.
---
Other Stories
"A Game of Faerie Chess" by rocknrollpup95
"She's a coward, if you ask me." "Illusen is a noble faerie. One of the noblest of us all." "Then why is she in Meridell, away from us all, while we rebuild Faerieland after its fall, while we must worry about whatever it is Jhudora is plotting on that cloud of hers?" "Illusen is wise and brave. Her reasons for moving to Meridell are nothing but good." "Then why won't she share them with us?" Fyora, in the head seat at the long table, sat back against the chair. Light from the outside poured in through the atrium windows of the chamber, bathing her council in a warm yellow glow. Twelve faeries—two of each kind—were in attendance. It seemed every few years this topic arose. Every time new council members were brought in, new arguments for and against Illusen came up. As usual, Fyora remained silent and listened to her trusted advisors give their opinions—valid they all were. She never gave her opinion, and the other faeries didn't bother asking for it. One, out of respect for the queen, and two, because they were so preoccupied spewing out their own. "If we must question Illusen for being in Meridell, why do we not question Taelia for residing in Terror Mountain?" an earth faerie demanded. "Because Taelia has ice powers?" a dark faerie replied, rolling her eyes. The earth faerie glared at her. "And the Soup Faerie for being in the Neopian Marketplace?" "Because it is run by donations from the Money Tree!" a light faerie cried. "It only makes sense to be near it!" Fyora looked at the clock floating near the wall opposite her. They'd been arguing about Illusen for nearly two hours.
"Ghostly Dreams" by jrayeb3
Identity. That was something Sylva didn't have the time or courage to keep anymore. Sylva had been a dashing young Lupe, adventurous, newly wed, setting out to sail every other weekend. What ever he was now wasn't that. Quite the opposite, if anything. He hid in the bushes, his steps couldn't make a sound had he wanted them to. He slid between walls and just a shimmer of his now pale-blue fur could make a baby Gelert scream for their mother. In his mind, he would always be Sylva. But in every place other than that, he'd just be The Ghost Lupe. Ryan was bored. That sort of thing happened a lot these days. Nothing to do, but he enjoyed every second of it. He soaked in the sun, the sense of relaxation, the fresh island breeze. He was home. Home was a strange word for Ryan. He'd had many. Home could be the base where he stayed when he was on duty as a knight. Home could be where he spent his free time with his pals in The Lost Desert. Home could be the places he explored with his brothers. But if home is where the heart is, home was right here on the beach, his brothers, sisters, friends and family inside the house, baking a feast. The family had grown an awful lot recently. Two acaras had joined the bunch, and weren't quite adjusted yet. The wocky, clad with an oversized hoodie, took a liking to Ryan instantly. Then there was the bori, the lutari, the gelert... It was a beautiful, massive, mess. RJ needed an escape from it.
"Adventures in Krawk Island" by dunefurandlilypelt
"Rare treasures on sale! Get them now! We brought these back all the way in the Lost Desert, 'ey're so rare," a typical Pirate merchant shouted to everyone in hearing distance on the Warf Wharf. That meant everyone. The guy was loud. Lillian rolled her eyes. All of these pirates were scammers and frauds. The Speckled Uni watched curiously as an obviously gullible female Pirate Shoyru approached the merchant. "What are they?" the lady asked. "Rare gold gems from the caves deep beneath the Lost Desert," he told her. Lillian raised an eyebrow. "What's the price?" A greedy glint lit up the merchant's eyes, and Lillian glared at him. Yes, these merchants were all the same. "I think 250 Dubloons would be a fair price for these treasures," the merchant said with a slippery tongue. "A bargain, even!" 250 anything was an enormous amount for anybody on Krawk Island. Lillian gave a little gulp. This guy was a total rip-off. Just as the Shoyru lady was about to accept, the Uni stepped forward. "Ma'am, sorry to barge in, but you're being cheated." The merchant glared at her. "Let me explain," Lillian began. "Anyone who's been to the Lost Desert knows that its sand would never allow for caves. It's just too loose." Lillian told the customer and the merchant. "So you're obviously lying about where the gems come from." Before the angry merchant could reply, she kept on going. "Besides, gold has never been found in the Lost Desert. Only rubies, emeralds, and the like," Lillian informed them. It was apparent the merchant hadn't done his research.
---
It's Springtime in Neopia Central!


This week's issue is brought to you by: Neopia Central
Search the Neopian Times


---
Great stories!
---------
---------
---------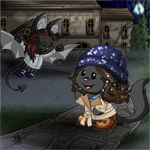 Janet and Jane: The Case of the New Addition: Part Three
I couldn't sleep that night. My thoughts were just out of control. Why would Jane get an apprentice? Why did James have to be our apprentice. How would the detective business be affected with him with us for a while? Ugh, never before did I want a period of time to move faster than I did now.

by chasing_stars44
---------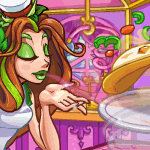 Faerieland's Top 10 Faerie Foods
There is nowhere more peaceful or magical in Neopia than Faerieland, making it one of the most popular tourist destinations. Whilst the Hidden Tower is its most popular attraction, Faerie Foods doesn't come too far down on the list, so keep reading for the top 10 best Faerie Foods!

by princess__neo277
---------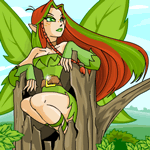 A Game of Faerie Chess
Fyora, in the head seat at the long table, sat back against the chair. Light from the outside poured in through the atrium windows of the chamber, bathing her council in a warm yellow glow. Twelve faeries—two of each kind—were in attendance. It seemed every few years this topic arose. Every time new council members were brought in, new arguments for and against Illusen came up. As usual, Fyora remained silent and listened to her trusted advisors give their opinions—valid they all were.

by rocknrollpup95
---