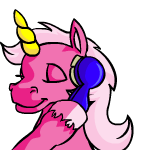 Uni Grooming Guide

by aleu1986

--------

The Uni is known for being the most vain Neopet of all. With currently holding the sixth place overall of the most popular Neopets, they have every reason to devote hours of their day to improving (and admiring) their appearance.

In this article, we will be taking a look at various grooming items made especially for Unis, as well as useful books for Uni owners looking to make their Neopet the prettiest one around!

For Unis, grooming is not just a daily routine, it`s something they devote a lot of their time to. They love to make themselves look beautiful, and can easily spend several hours every single day admiring their own reflections. Brushing and grooming your Uni is a great bonding experience for you both and your Neopet will feel quite refreshed and ready to start the day once her mane has been brushed and cleaned.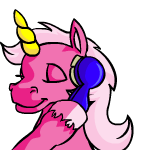 How will you celebrate Uni Day this year? Perhaps you`ll treat your Uni to a visit to the Grooming Parlour and let her pick out some new products, or maybe you`ll swing by Unis Clothing to try out some of the newest outfits? Either way, I wish Unis and their owners across Neopia a happy Uni Day. Now, let`s dive in and look at the guide!

Grooming Time Cloud Uni
Wow, I am so pretty!
(Hairbrush included, other accessories sold separately.)
Before you even take the step of adopting or creating a Uni, getting some practice grooming might be a good idea. This pretty toy comes with a hairbrush so you can practice brushing and untangling a Unis mane, so you don`t yank and pull too much when you try it on your own Neopet. Why not give horn polishing a go while you`re at it? The toy is washable and should you for example try your hand at applying some blush and eye shadow, you can simply clean it afterwards with a damp cloth. Good luck, and have fun!

Uni Beauty Manual
No Uni can afford to be without this wonderful tome.
And no Uni owner, either! Getting some practice in the art of grooming a Uni is great, but do not neglect the theoretic aspect of making your Neopet look her best. This book has it all, from tips on what kinds of brushes to use for your Unis mane, tail and coat, to careful step-by-step instructions to things like cleaning your Unis hooves and braiding her mane.

Manes
Handy hints from hundreds of different Unis to help keep your mane in tip top condition.
And speaking of manes... Second to her horn, a Unis mane is her most striking feature, she takes the utmost care in keeping it healthy and strong. No frizzy hair and split ends! No Uni has ever been known to have a bad mane day, and with your help, your own Uni will certainly not be the first! This book is very useful and informational, containing literally hundreds of tips and hints on how to take the best care of your Unis mane.

Gold Handled Uni Brush
Your Uni will have a shimmering mane if they use this brush every day.
You`d be hard pressed to find a Uni that neglects her daily brushing! They do enjoy brushing their manes and tails or having their owners do it for them. The Gold Handled Uni Brush meets even the most vain Unis grooming needs, it`s perfect for making their mane sleek and glossy, day after day. This brush is also good for brushing your Unis coat until it shines!
Note also the fun details of the brush, such as the Uni shoe on the back and how the handle is shaped like a Unis horn.

Brown Uni Brush
Awww... this brush will make any young Neopet smile.
And it it sure to put a smile on your Unis face as well. This brush has courser hairs than the previously mentioned one, and is best suited for getting pesky tangles out of your Unis tail. With how vain this species is, you`d probably think they stay inside their NeoHomes all day as to avoid getting spots on their coats, but that is far from the truth! They are nature lovers, and enjoy both long hikes through the forest and leisurely strolls in the garden. With them spending lots of time outside, they are bound to get things like leaves, blades of grass and small twigs stuck in their tails or manes now and then, so you`d be advised to brush your Unis tail and mane thoroughly twice a day, in the morning and in the evening. Your Uni will love you for putting in the effort!

Uni Horn Polish
Make sure your Unis horn shines in the light with this polish.
Your Unis horn is her pride and joy, so make sure to take good care of it! Clean it daily before polishing, and your Unis horn will indeed be shining!

Hoof Lotion
Repairs and restores even the most damaged of hooves.
Many Unis avoid entering the tournaments in the Battledome for fear that they`ll chip a hoof. But any responsible Uni owner should keep a bottle of this lotion to repair their Neopets hooves whenever needed. Perhaps she scraped her hoof on a rock while hiking in the mountain or even just collecting seashells on the beach of Mystery Island? Although Unis are generally careful and mind their feet, they can have the odd mishap, and when they do, this lotion is exactly what the doctor ordered.

Hoof Polish
One coat of this special hoof polish and your Neopets hooves will be gleaming like never before.
Unlike the Hoof Lotion which is used for medicinal purposes, the Hoof Polish is perfect for when your Uni want to make her hooves look extra neat. A single coat of the polish will make your Unis hooves gleam and shine all day long!

Uni Shampoo
This bubbling mixture will clean even the grubbiest Neopet.
When you own a Uni, bath time is never a chore, but this shampoo is nevertheless quite efficient and will have your Neopet squeaky clean in just a few minutes. It is suitable to be used on your Unis coat as well as her mane and tail. Rub the mixture in thoroughly and let it work its clean magic for a minute before rinsing well.

Also, don`t forget about your Unis dental hygiene! Brush and floss every day for that dazzling, Beauty Contest winning smile!

Glamourous Uni Mirror
Every Uni should have a beautiful mirror.
10 of 10 Unis agree that a mirror is the number one grooming item of their choice! Unis can spend countless hours admiring their own reflections, and although a compact mirror (or even a shop display window or nearby pond) can provide a quick check of your appearance when you`re on the go, pretty much all Unis want their own mirror so they can sit and gaze adoringly at themselves. This beautiful mirror will make your Neopet feel truly glamorous!

Pink Vanity Desk
Need I say more? A must for any little lady.
And a must for any Uni – lady or not!! This pretty vanity desk has plenty of space for your Uni to put her perfumes, creams, shampoos, hair clips, brushes, jewelry and really everything she needs to make herself look presentable. The desk itself is nice and wide and with four practical drawers there should just about be enough room for all your Unis grooming items.

Silver Uni Wing Guards [Weapon, not wearable]
These dazzling silver wing guards will protect your Unis delicate feathers.
Whether you are sending your Uni into the Battledome, or to the clothing shop during a shoe sale, you`ll want her precious wings to be protected. These silver wing guards are sturdy, strong and best of all: super shiny! They will offer protection to your Unis feathers and make him or her look quite dashing in the process. It`s a double win!

Pink Uni Tail Bow [Not wearable]
A pretty bow for the tail of a Uni.
Who needs a Royal Paint Brush when you got this delicate bow? Put this pretty silk ribbon on your Unis tail and watch her prance about, she`ll be the envy of the herd!

The Loveliest Uni
A charming story about a uni that learns that being lovely is more than just looking pretty.
There is nothing wrong with taking pride in your appearance and always looking your best, but always remember that true beauty is found within! Keep these words in mind as you celebrate Uni Day!

Thank you for reading my article, please NeoMail me with any comments or questions, and feel free to check out my other articles as well.