Your questions answered!


Read the answers to the most commonly asked Neopets questions this week in the Editorial section. Each week the most popular questions will be answered by one of the creators of Neopets, so keep checking back to stay updated.


---
Quote of the Week
I felt like I had been struck by a wall of bricks. Everything crumbled, and I plunged into a nightmare. I vaguely remember the teacher shrieking as a strong arm yanked me from the floor, his merciless glaze looking down on me. "Evan, is it?" I heard her say. "Please, help him to the nurse!" I paid no attention to the whispers and the gabbling around me, only the heaviness of my legs as I stumbled toward fresh air. Outside of the classroom, my blurry vision misdirected me, and I found myself leaning on a wall in a narrow hallway. Even through my shaky hearing, muffled as if cotton balls were in my ears, I heard footsteps stomping toward me. It was him, no doubt about it.
---
| | |
| --- | --- |
| Obtaining games avatars are a grueling task. They require expert skill and hours of practice. (Usually - I'm looking at you, Kass Basher) Avatar hunters know that after the first few hours of gameplay your mind tends to... wander a bit. You begin to ponder your Neopian existence. Why am I here? What am I doing? Why have I been flinging space rocks for the past two hours? Am I hungry? I think I'm hungry. I'll get lunch... after this last rock.

 What was I saying? Oh yes, avatar games. This is one of those moments. I present to you my letter to a presumably deranged space rock flinging Grundo. | Someone on the Neoboards made an astute observation, one that was so true that I gaped at my computer screen for a few seconds, then typed back that I completely agreed. Her observation was that people, no matter how many expensive and rare avatars they already own (such as "MSPP" and "Super Attack Pea!"), always use their latest achieved avatar, rather than their rarest. For instance, instead of using their "MSPP" avatar, they'll use their latest game avatar, such as "Carnival of Terror." |
Uni Grooming Guide




The Uni is known for being the most vain Neopet of all. With currently holding the sixth place overall of the most popular Neopets, they have every reason to devote hours of their day to improving (and admiring) their appearance. In this article, we will be taking a look at various grooming items made especially for Unis, as well as useful books for Uni owners looking to make their Neopet the prettiest one around!
---
Other Stories
"Gieva's Story: A Dream Come True" by incheesuswetrust
"Gieva! Oh Gieva, where are you? I'm so worried!" Gieva's owner cried out. "Scampy, whatever are we going to do? She's so small and petite swimming out in the big ocean, who knows what might happen." "Arr, we'll find the lass. Don'tchyee worry 'bout that, Kay," replied a Pirate Kougra nearby. "She's just so adventurous and loves swimming around so carefree out there for the first time. I love it for her, but it's terrifying for me. If only there were some way of knowing that she were protected from harm." "Weeeeee!" The most beautiful Maraquan Gelert shot up from the waves, though very hard to see somehow she was still very much distinguishable. Perhaps it was her love for the water that made her stand out so. "Gieva! Thank goodness you're okay." Kay and Scamp navigated over towards Gieva in their small boat. "I don't know what I would have done if anything had happened to you." "Aww, but I'm fine! See?" Gieva quickly dove down and came back up for another spectacular flip and started to giggle after showing off a bit. "Aye, the lass knows the water like the back of 'er paw, she does," growled Scamp.
"Forgotten Histories: The First Faerie" by sha2196
It is said that on a very special day in a year, when all the requirements are met, a faerie would be born. Once upon a time, there was no such thing as clocks. There was only time, and it simply was. There was no moon for the inhabitants of this small little planet called Neopia to enjoy, no moon to pull the tides, and certainly no moon to measure time. The concept of measuring time was inconceivable. Time simply was, and Neopians had no need to anger the spirits that protected them; if the spirits felt it necessary for time to be seen in numbers, then time would exist as numbers. But spirits didn't exist, only the wraiths spurred on by the Neopians' doubts and hopes did. They fed on fear, laughed as they chewed on crushed dreams, and held feasts with nightmares. They grew bigger, grew greedier, until happiness was no longer a concept identifiable to these Neopians. These wraiths hungered for more; as just about any being in power did. They pulled on the Neopians' strength, yanked, tugged and they wanted. They wanted more. More, more, more! Stronger, stronger, stronger! The Neopians' were lost, they had given up hope. They stared up at the never-changing bright sky, and as one, they all wished for change. Their beliefs were given form; their wishes fuelled its energy. And the being came into being, as a faerie full of magic. She was beautiful, like a majestic sun without its blinding light. The Neopians' were simply overjoyed. She chased the wraiths away, gave the Neopians back their happiness. The Neopians called her a Queen, the Queen Lavina. She was pure, as a being made from wishes could only be.
"The Second Piece" by graveyardcandyapple
Dempsey Rowen was many things, and a complainer was most certainly one of them. The day after their visit to Meridell, Dempsey began to complain of a sore throat. Halfway through the day he began to cough, and by the time the four travelers reached Brightvale, the Halloween Kougra was positively miserable. Theolounious Scrivenger was tempted to tell Dempsey that it was his fault for playing games with questionable people, in a kingdom where food items were rolled up and down hills; his natural politeness prevented him from doing so. Still, when Dempsey began to insist that the four stop by Faerieland to see the Faerie at the Healing Springs, Theo almost said it, along with several other choice things. There was a sense of urgency in everything Theo did now. He felt as though the mission to discover what the Grimoire of Inkdeath was had begun abruptly, and so set off at a frantic pace. That combined with the strange Krawley brothers, three and Illusen's reaction to a mere mention of the Grimoire made the red Gelert far more impatient than usual.
---
Join Us In This Fight, Neopians


This week's issue is brought to you by: Faerie Quests
Search the Neopian Times


---
Great stories!
---------
---------
---------
---------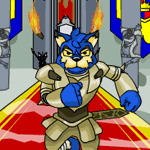 Duplicity: Part Twelve
Giles ran over to his freed father and jumped on him with open arms the moment he saw him. The small Xweetok smiled as Garrington weakly ruffled his mane. Dark circles surrounded the duke's eyes. His wife, the duchess, pinched her nose and nodded along. "Yes, yes, we miss you very much. I think the dungeons have done a number on you."

by likelife96
---------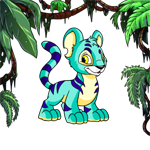 A Day in the Life of a Kougra
Hi everyone! My name is Siraelas and I am an ordinary blue Kougra. I was born on Mystery Island on the 24th day of Swimming, Year 7. I've lived at 155715 Coconut Road (Mystery Island) all my life with my owner, Jen (who also goes by the name siraelas, oddly enough). I like gathering food (a trait I share with Jen) and when meeting others, I am very friendly (unlike Jen, who is quiet & reserved).

by siraelas
---