Be Heard!
Voice your opinion in the Neopian Times Editorial section. We want to give you a forum to express the state of affairs in Neopia. Pets are people too!
This weeks features:
Is it Just Me or Are There Other Pets Out There Afraid of the Ghosts, too?
The other day I was walking my Mynci, LobsterBoy, around the Marketplace and sure enough we encountered not one, but two of those scary ghosts! They attacked us for no reason and...more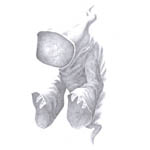 Sports & Games-
Don't forget to check today's high scores. New High scores & champions everyday. Feeling sporty? try your luck and test your skill at the NeoPets Gaming Center!!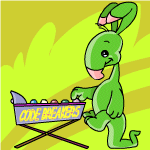 We want to know what you think about the new Neopian Times! Your opinion counts. Let us know at...
neopiantimes@neopets.com