Your questions answered!


Read the answers to the most commonly asked Neopets questions this week in the Editorial section. Each week the most popular questions will be answered by one of the creators of Neopets, so keep checking back to stay updated.


---
Quote of the Week
"No one goes around screaming that Sloth's coming unless Sloth is really coming – not in this day and age."
---
| | |
| --- | --- |
| Now, the traditional board is called "Seeking/Trading". This is when a user creates a board with a list of the items they are seeking (as in their wishlist). They create a different list as well, which is the items that they have Up For Trade (UFT). This means they are looking to trade any item (or a combination of items) from this list, for any item (or a combination of items) from their wishlist. These lists are most often kept on petpages, for organizational purposes. Of course, to trade anything, you must... | In this game, you play a Sandan that knocks over gems and collects them in its (bottomless) hat. You don't know what a mischievous Petpet like that could be up to with all those gems, but it doesn't seem to matter much, since it's so cute. And gems are shiny. Everyone knows shiny is irresistible. There isn't much to be said about controls, as you do everything entirely with a mouse (or touchpad). The Sandan gives a little jump and tosses its rock when you click, knocking a tray of gems or rocks over for you to catch... |
The Truth About Basic Colors




Basic colors are very versatile! They go quite well with most backgrounds and wearables. I often have issues with my clothes; my pattern clashes with the designs on the clothes. But basic pets have it easy. They can just waltz into their closet, pick some clothes, accessories, and maybe a background, and VOILA! They have the best color-coordinated outfit! Also, basic colors blend in with the others...
---
Other Stories
"Quentin Calamity: Beyond the Storm" by haimoku
Donna wouldn't let her son see his father; it would be too painful, she thought. The real pain, though, was that the entire world had forgotten everything his father had accomplished. When the citizens of Neopia had once heard the name Calamity, they had thought of greatness;—now they thought only of a crazy man who murmured about a world of jelly...
"Message in a Bottle" by jbergz8495
Joanie had been turned grape. Of course, her mother went crazy. At first, Joanie thought her mother was upset, but it was actually the exact opposite. "You look so adorable!" her mother squealed. Joanie never thought those words would come out of her rough and tough mother's mouth. "We need to get you some smaller clothes, don't we!" She grabbed Joanie's hand, something...
"The Zombie Called Brayns" by flameandthemeepits
When Sarah went out to buy more books, no-one expected her to come back with a zombie. "I'm hoooome!" she shouted as soon as she came in, dragging behind her an Aisha and a sack of books. She was pleased with her load: seven books and a zombie. Not what she'd expected- she was hoping she'd get three books! Her pets trudged down the stairs...
---
Seek A Kacheek


This week's issue is brought to you by: Kacheek Seek
Search the Neopian Times


---
Great stories!
---------
---------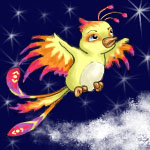 Above The Ashes: Part Seven
"He was here," the robot droned calmly. "I have reason to believe he is behind this sudden eruption..."

Also by imogenweasley. Art by imogenweasley.



by dan4884
---------
---------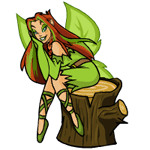 Illusen's Missing Piece
Three pinches of gray dust, two pieces of redwood tree bark, a pinch of red pollen, some acorn shells, and.... What? What was the last ingredient?

by applegrl27
---------
---