Your questions answered!


Read the answers to the most commonly asked Neopets questions this week in the Editorial section. Each week the most popular questions will be answered by one of the creators of Neopets, so keep checking back to stay updated.


---
Quote of the Week
The citizens of Lutari Island need to learn a lesson or two about pollution! Their air is so polluted that big, dark grey clouds hang above the Island, making it look incredibly mysterious! I know everyone thinks there is some big secret with this place, but it's actually just pollution in the atmosphere.
---
| | |
| --- | --- |
| Do you get frustrated trying to create the perfect neogarden? Everyone has their own personal tastes, of course -- what plants and items you like, how you want to combine colors -- but it can be hard to create just the right gardens for you and your pets. If you're happy with your gardens, that's great; keep doing what you're doing! But if you're disgruntled with neogardening, here are some tips that might help you find your stride and create gardens you love... | Whether you're just getting started on Neopets or have been around since the very beginning, there's always something you can do to become a better player. You may have seen lots of guides out there that tell you how to get good at one game or one specific aspect of play, but these tips will help to ensure that you are the type of player all others will aspire to be like. If you want to be a wealthy, well rounded, and well liked player, then follow these tips and... |
Goparokko - A General Guide




Deep in the jungles of Mystery Island, so we are told, lives a masked Yurble who believes himself to be a mighty witch-doctor and who wears the fearsome tiki mask. All this is as a result of playing with coloured blocks that disappeared when he formed them into groups of 2x2 squares. Now you too can play this fascinating game of Goparokko, but you won't become a mighty witch-doctor as a result (and apparently neither did the Yurble, but I'm certainly not going to...
---
Other Stories
"A Neopian Fairy Tale" by twocents
She didn't care for all the, ugh, peasants, living inside Meridell playing ridiculous games like Guess the Weight of the Marrow. She had far more important things to do. Exactly what those things were, Oktyabrina wasn't sure, but then again, if a mere peasant asked, all she'd have to do was sneer. She had no need to explain what she spent her days doing. "I know what I'll do today!" she thought suddenly...
"TOP SECRET FILES" by adoqhina
PLEASE NOTE THAT IF YOU HAVE ALREADY READ THIS FAR, YOU ARE IN VIOLATION OF THE nEOPIAN sECRETS aGENCY AND WILL BE SUBJECT TO DISCIPLINARY ACTION IF CAUGHT IN THE FORM OF A WHACK ON THE HAND AND NO DESSERT. ALTHOUGH IF YOU HAVE GOT THIS FAR YOU PROBABLY WON'T GET CAUGHT AND MIGHT AS WELL READ THIS ANYWAY...
"Do you like bubbles?" by 3little_blue_panda3
Her parents never paid her any neopoints for babysitting him. She didn't think much of it until a classmate at the Neopian School said that they got 25 neopoints for babysitting their cousin. Of course, Clara asked her mother if she could get paid the next time she babysat Todd, but she didn't exactly get the response she wanted. Her mother told her, "Babysitting isn't a job, Clara. It's a way to..."
---
Go On, Show Off A Little


This week's issue is brought to you by: Send Your Neopet
Search the Neopian Times


---
Great stories!
---------
---------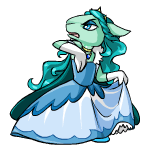 A Neopian Fairy Tale
It was just another day for the Grand Duchess Oktyabrina. The royal Kyrii sat in front of her grand vanity in her wing of the regal castle...

by twocents
---------
---------
---------
---