Your questions answered!


Read the answers to the most commonly asked Neopets questions this week in the Editorial section. Each week the most popular questions will be answered by one of the creators of Neopets, so keep checking back to stay updated.


---
Quote of the Week
For some reason, Glubgar the Scorchio keeps getting stuck in a volcano. It's up to you to guide him to freedom, even though he'll inevitably meet his doom…Oh, well. At least you'll get a bundle of Neopoints for your troubles.
---
| | |
| --- | --- |
| Everyone needs some color, some excitement, something fulfilling, in their life. Music just seems to bring that to anyone who asks. Sure you could try singing, but not everyone has a knack for that… *coughs and stares at friends* but there is something that everyone can perfect with practice… an instrument... | For such a simple competition it's amazing how packed the beauty contest is with tricks, strategies, factions and long complicated words. Here I've condensed some of the more confusing ones into a simple A-Z of the Beauty Contest. From definitions to how to make your entry stand out this guide has it all… |
Run, Glubgar, Run!




Why bother playing? Volcano Run is a simple, but very deep game. Volcano Run is easy to play, and impossible to master. Fast paced, it will net you a lot of Neopoints in a small amount of time. Also, Volcano Run is very low in Kbs, which means it's easy for us dial-up users to load...
---
Other Stories
"Meepit Breakfast Brigade" by sonic102009
I unlocked the doors and walked back in the door. I realized I had forgotten and turned to fetch some out of the back room, when I heard the door open...
"The Other Side of The Story" by chocolateisamust
Straightening my button-up, maroon colored shirt, I scanned the rows of empty Kadoatie cages, making sure each was perfect for when the first Kadoaties arrived...
"The Courage to Save A Life" by bladedkittiz
As they boarded the basket of the gigantic balloon, Kacey felt a sting of nervousness about being high above solid ground in a tiny basket crammed with Neopets and their owners...
---
Ready, Aim, Fire!


This week's issue is brought to you by: Castle Battles
Search the Neopian Times


---
Great stories!
---------
---------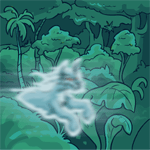 An Echo on the Wind
The specter relaxed his will, sighing. These people, they were so ignorant... So many had tried to figure him out. So many had tried and failed. He wondered why he was so intriguing. He was really just like everyone else...

by eternally_forgotten
---------
---------
---------
---