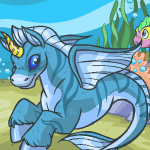 Water and Maractite

by jrayeb3

--------



Arkmite Scholar School, Mystery Island

The pencil wobbled as he tried to form letters. The sketchy lines barely met the paper, and they were hardly even readable.

Vechia.

If you squinted your head and turned it the right way, it sort of looked like his name.

He decided it wasn't right. It didn't look right. It didn't feel good, it didn't fit him and he didn't like it.

He wobbly scratched out the letters.

Now the line just read "V".

It was better.

His eyes scanned down the paper. Multiplication. Pages and pages of multiplication. Whether or not it was as much as it seemed, it was overwhelming, like water coming over you slowly until you couldn't breathe.

Which was a stupid metaphor, as Vechia loved the underwater. Breathing wasn't an issue. He was composed of water himself.

Vechia nervously bit his lip and glanced at the clock. 15 minutes. 15 minutes until the bell would ring, and he'd have to hand in his paper, and the teacher would tell him that it wasn't good enough or the sheet wasn't completed enough or he wasn't just generally enough.

His sea green eyes scanned the room. Next to him was his sister, Eve. Her long faerie Acara fur was neatly brushed, her wings sticking up like they did when she was happy. You could tell she was meant to be here. Her pencil rested against the desk, and her paws were tapping against the floor. Eve met V's eyes, and she smiled. Her smile was reassuring, that everything would be okay. She pointed to her forehead.

Vechia knew what it meant. His forehead charm. He always kept it on his face, it would never leave. It's constant pressure on his face was relaxing. Sometimes it would glow when his emotions were running high, giving off a bit of heat.

He ran his paw over his forehead. Heat from the charm was coming off right now because of his stress. Green light reflected into his watery molecules.

10 minutes.

Looking out the window, he could see the beaches. Mystery island was a great place. Maraqua was right off the coast. And yet he was stuck here, trying to become something he didn't want to be.

It wasn't that he couldn't do his problems, he could. But he wanted to live on the beach, discover his talents, not live in a dark room the way others wanted him to.

At that note, he stood up from his desk. Eve gave him a quick head shake as a "no", but he proceeded to leave the room anyway.

As he walked out, the light from his charm began to fade.

This is going to be a great day.

"You ditched school?!"

Jessa placed her hands in her face.

"I'm sending you to that school. It costs Neopoints. You don't go."

V looked at the floor. This wasn't unusual. Eve was in the corner, looking sad.

"I'm just spending my Neopoints for you, and you're not accepting that. I'm trying to give you an education."

V nodded.

"In Neopia, you don't have to go to school. I'm trying to give you a privilege. It's an expensive private school. Do you want me to just stop paying? You can stop going? Do you even WANT to be a scholar?"

Vechia knew that it was just a rhetorical question. But he was done.

"Yeah."

Jessa looked at him, filled with frustration. "Seriously?"

V nodded. "Yeah. Everyday I go and I just don't want to. I'm weird. I don't want to be a scholar. I want to discover what, who I really am, and I want to try new things and make mistakes. I'm not cut out to be a scholar, ink up my... I don't even know what this is!" He threw his hands in the air. "Paws? Sleeves? Arms? I'm not a scholar! I'm never going to be a scholar! I don't even want to try anymore, okay?"

The charm was glowing. The whole room was green from the light.

"I'm not stupid, that's not it. I know that's what you're thinking, but it's not true! I want to be free! I don't care if I have to go to any other stupid school, but I want learn how to do things that know I want to do, what I'm made to do!"

Eve's eyes were growing bigger with every word. She was going to break. He didn't care.

"Scholars are stupid anyway! They're just studying everything else everyone else knew. What's new? Who cares? I want to learn what is new. What's down in Maraqua? Why do the tides change the way they do? What caused the big Whirlpool? Is there wreckage of ships down below? What makes a water pet?"

Tears were pouring down Eve's face now.

The glowing faded. The room was dark again. The calm before the storm started now.

He ran.

The beach was choppy today. Rough waves. Cold, salty water. Just like the way he felt.

He paced, the hot sand burning his paws.

Anger flowed through his veins. Did he have veins? He didn't know.

He was a normal green Acara, but then he'd been painted. It was a mixed blessing. He could swim freely, just the way he wanted. But everyone looked at you funny. You didn't know what you were anymore.

He did the only thing he really knew.

Diving into the water, he felt his shape disappear. He was still there, but blended in. The way he imagined a ghost gliding through the air.

Vechia breathed in. Nothing. He didn't need to breath down here. He was composed of the same molecules. Nothing mattered anymore.

Swimming in elaborate loops, the darkness around him melted into color. Bright pinks, greens, and oranges shot up from the water. Tubes, sponges, and leaves of coral and kelp created the environment of a jungle. Tiny creatures dashed in and out of the foliage, making small chirp and bubble noises. Sharp rocks jutted out, holding barnacles or sleeping petpets.

Far away, V could see the Maraquan homes.

Unnaturally large shells with windows and doors. Caves and carved out coral reefs. They all lived here, peacefully.

Neopets swam around. Some looked like the water itself, other looked like the petpets. But they were all distinctly alive.

Vechia swam forward. He couldn't bear to look at them and not know what thoughts they were thinking, what they ate and what they did in their free time.

A sharp feeling poked him in the back. Quickly turning around, he could see a blue creature with a sharp horn. Her front legs looked like a normal pet's, but her wings and back legs looked like something of a faerie.

"Who are you?" Clad in Maractite armor, the creature looked rather intimidating. A battle axe was strapped to her side.

"I'm...Um, I'm Vechia?" He stated his name like it was a question. His first interaction with a Maraquan was going to be strange.

"That's cool." The creature smiled. "I'm Ryn, I'm a Maraquan Uni. So, are you from above the surface?"

Vechia nodded, feeling bewildered by the fact that a Maraquan was interested in him. "Yeah, I am. Sadly. I wish I was from down here."

Ryn smiled. "Yeah, it's cool down here. But what's it like on the surface? What do you guys eat?"

V felt himself ease into the environment, his jewel faintly glowing. "Lots of fruit! I'm from Mystery Island."

Ryn's face looked shocked. "Wow! I've never seen anyone from there! I've only met that one Yurble from Krawk Island, and he tried to steal..."

Ryn's face fell. "We get pirates down here. It's annoying." She paused. "Here, take this. If you ever come back, we can fight the pirates together with it."

Handing him her battle axe, V carefully handled the treasure. It was light, and sharp. He took a practice swing into the kelp, and it was sliced in half.

"Woah!" The Uni laughed.

"Yeah, it's pretty cool. Hey. Do yo-"

Suddenly, the jewel was slamming into V's head. Shocked by the force, he stumbled onto a nearby rock.

Ryn looked concerned. "You okay?"

Vechia barely nodded. Looking up, he could see something plummeting towards him.

His sister.

"EVE!" He yelled loudly into the water. Her face was crumpled. She had held her breath for too long, and couldn't swim fast enough.

"EVE!" He swam up, battle axe in one hand. Wrapping one arm around her, he kicked into the air. Ryn swam next to him, using her front legs to support her weight.

"This is my sister, Ryn. She must have come for me." The jewel thumped loudly, feeling as if his skull itself was shaking.

The Uni's face was taken over by seriousness. "Just keep kicking. This happens a lot."

As they rose above the water, Ryn helped tow her to shore. His head reached above the water, and he gasped for breath. Now he was just as vulnerable as everyone else.

The salty water fell into his mouth, and he tried his best to spit it out. Ryn remained underneath the surface, pulling Eve onto shore.

When they finally reached the beach, Vechia gently placed her on the sand. Ryn looked up and down the area carefully. Clutching his battle axe, V was ready to strike anything that moved.

Carefully crawling onto the sand, Ryn began examining Eve. Her tail fins looked horribly out of place on the hot island. V's grip tightened.

Ryn began pushing on Eve's chest, and the Faerie acara opened her eyes. Coughing up water, she looked as if she was going to collapse.

"Ryn! Ryn, thank you. Oh, Ryn..." The throbbing of his jewel slowly stopped as the water left Eve.

The Uni flicked her tail. "It's not a big deal; just come down and help me fight some pirates soon!"

V nodded, then ran to Eve's side.

"Evearia. Oh, I'm so sorry."

"S'alright." Her voice was small and pained. She gave a weak smile."I guess you figured out what you're gonna do with your life, huh?"

V nodded. "Yeah, I guess so."

"You think Jessa will approve of... Pirate fighting?"

"I think I probably wouldn't be able to get a word in edgewise if I tried to say no."

Jessa's face was covered in scratches from running, and her breathing was heavy.

"You're both grounded for... forever. You okay, Eve? I had to sprint all the way here after you didn't respond to my yelling."

"I'm fine. V is too."

"Good. No dessert for 5 years."

The End.