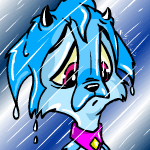 I looked up in the sky. Yep, it sure was rain. And I was so stupid. I didn't bring anything to cover myself.
by squieshie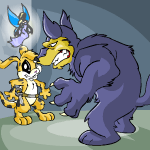 Dragon Thieves vs. Balthazar: Part One
"I have discovered one of Balthazar's warehouses. Meaning: an entire hoard of faeries is just waiting for the right thieves..."
by child_dragon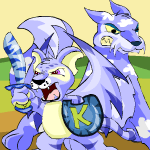 Guardians of Neopia: Darkness Creeping - Part One
A short time ago we were turned into Neopets and pulled through our computers and into the world of Neopia...
by alkuna
Headlines
Kan U Spel?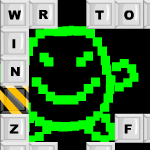 This week's issue is brought to you by: Spell-Or-Starve
Other Stories
Different Perspective
Judging that I was a safe distance from the battle, I took a a healing potion from the pack I was carrying and poured it into Sunyears' open mouth.

by ember188
---
Forever
"Forever, get a decent cloak on, and follow me. We're setting camp up in the Sea Valley."

by lupeluv67
---
---
---
---
---