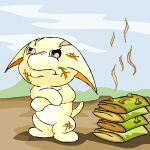 A Dreadful Birthday
"WHO'S COOKING ROTTEN OMELETTES AGAIN? THEY'RE STINKING THE NEIGHBOURHOOD!"
by yasashiiyukiko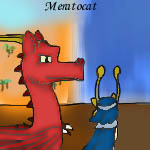 Boldheart: Of a Dragon's Den
She did not fully understand what had happened out there upon that dune, but she knew one thing--a dragon had saved her.
by meratocat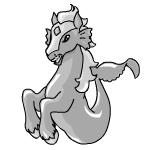 Dragon Thieves: Going Solo
Her pet was a silver Peophin named Lady_Ireland, who was as bad as her owner. Together, the two had a fantastic reputation of snootiness.
by child_dragon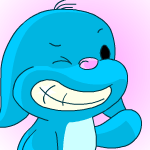 Kingbing's Goofy Smile (The Sequel)
If so you want me to continue the story of our family, after suffering many obstacles of Neopian life, then I shall tell you.
by coca_chia_cola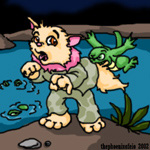 Krawk Files: Les than Nothing
All of Neopia lay before him, full of wonder and adventure. But all Les could think of was his comfortable room back at the Lair, his nice computer and his Florg.
by shidi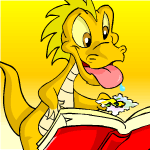 My Life With the Devil Chomby Stamp of Doom
I turned to this Chomby Stamp. How could it ever got into my possession?
by epk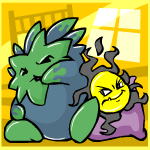 Odd Petpets: The Chia-Loving Froiler
"Having fun with your cute ickle Froily-woily? I bet that thing couldn't beat a Slorg!"
by flipp_garuda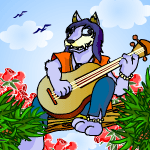 Peacepaw's Protest
Peacepaw the hippy Lupe trilled happily as he strummed his guitar. A rainbow appeared behind him, and several birds began to sing along with him...
by al_the_chia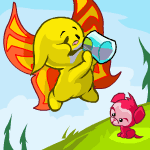 Searching for Sporkle Syrup
"If you're gonna be that stupid, I'm going with you," he said.
by starchild523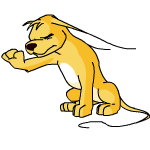 The Grass Beneath My Paws
Most of the Gelerts were born in the fortress, and never saw the light of day; these Gelerts needed to be set free somehow...
by tigerlizard5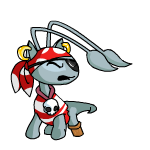 The Magician's Apprentice
The small pirate Aisha was completely enthralled by the mystical battles that had taken place in his own home of Meridell and never got tired of learning about them.
by surrealdarkness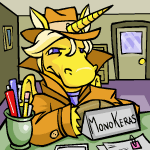 Wanted: One Chocolate Kyrii
I guess this story starts with Aunt Speck. You probably haven't heard of her, but she's a family friend from way back.
by scriptfox