Editorial
What's a peak period? Why is NeoQuest always down during it, and will it ever stay up?
A peak period is a time when the site is most busy. NeoQuest is still in very early stages and we are re-working it at the moment. The problem is that at peak too many people try to play NeoQuest and it starts to slow down the site. Rather than have the whole site ground to a halt, we have to take Neoquest down temporarily. This is not a permanent thing, and should be resolved shortly.
I want a Robot Jetsam, but how do you turn your pet into a robot?
You need to collect all nine pieces of the secret lab map so that you have access to the secret laboratory. Then you must go to the secret lab and fire the ray gun at your Neopet. One of the side effects of the ray gun will turn your Neopet into a robot version, although it may also do something hideous to your Neopet so be careful!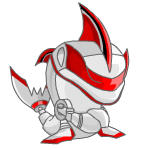 I'm extra special!
I received a Neomail from the NeoPets team telling me my account will be frozen if I spam the message boards. What exactly is "spamming"?
"Spamming" is when you repeatedly type the same thing over and over again. Normally it is something mundane such as 'Hi, hi' etc. It is extremely frustrating for the people who are trying to have a conversation on the message boards, so is not permitted. If you continue to do so, despite having a warning, your account may be frozen!
When you change a pet using a morphing potion does it change its likes and dislikes to that of the species or does just the picture change?
Its likes and dislikes will stay the same, but it will adopt any natural attributes that the new species has, such as a Scorchio's resistance to fire, or a Skeith's ability to eat anything.




Can you get items in NeoQuest that will go into your Inventory on 'Your Items' or are all the items based on staying in the game itself?
All the items you find in the NeoQuest game remain in the game, you cannot take them out of the world.
Where is the Spooky food shop?
There isn't a Spooky food shop, instead you get the Spooky food as a reward from Edna the Witch if you help her out.



What does it mean when it says, "You have exceeded the total size limit of 250 Kilobytes. You have used 280," in the picture gallery for the guild?
This means you have uploaded too many pictures for your guild. We had to set a limit on the amount of images that you could store in your guild. To add more pictures, I am afraid you need to delete some of the older images you have already uploaded.
I was looking at someone's record and it said they had a Neopian Times trophy. How do you get those!!!!????????
If you write a story, article or create a comic and it gets published in The Neopian Times, you earn yourself this rather attractive trophy for your cabinet! To send in your entries, e-mail neopiantimes@neopets.com.

I signed up back in 1999 when I was 12, and I'm going to turn 14 in less than a month. My account is still on the younger age group restrictions, and hasn't changed. Is there anything I can do to fix it?
Yes, if your age doesn't automatically update your account when you turn 13, send your username and a brief explanation to consent@neopets.com.
---
Need more help?
If you have a question that you think should be answered here, e-mail it to editor@neopets.com. The most common questions will appear here next week.
Quote of the Week
"Technically, nothing is impossible, and one can always achieve something they wish to."
Great stories!
---
---
---
The Dubloon Guide
That's right, if your pet is level 10 or under, you can use those seemingly worthless Dubloons that you won from Deckswabber to increase your pet's stats!

by pichufuzz
---
---