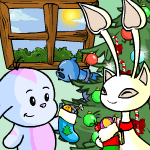 A Christmas in the Month of Swimming
"Wow!" said Angel. "We can definitely have fun! Christmas is always fun! All right!"
by precious_katuch14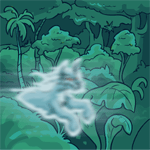 Across the Ocean
The sun's rays soon began to touch the tips of Mystery Island's trees, and the Ghost Lupe knew it was time...
by christinetran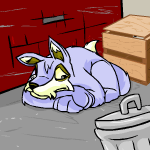 Kougra On My Back
I slowly pulled the trashcan down a bit more, trying to get a better look. Unfortunately, my perception of a little and a lot were very twisted, and both myself, and the trashcan went crashing down...
by catlrw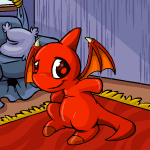 Lily...
"Flor? I have always wanted to know this: Why does everyone call me Angel? That's my middle name! My first name is Lily," she asked, with her hands cupped together behind her back...
by potatorewkiki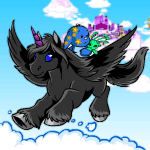 Of Air Faeries and Alien Aishas
"You took it from its planet? Priscilla, dear, you have got to return it! Do you realize what this could do to the economy?!"
by tennisblondie16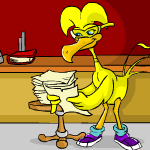 Rage of the Pen
Sure the things he said were true, she did give up her past goals after a week, but she was serious this time. She had talent for writing, not doing twirls with her large Lenny feet....
by saneeya1000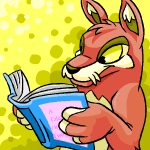 Reading Lessons
"I love to read, as you can tell." She picked up a book from the top of a stack. It was called Lovely Lennys. "This book is my absolute favorite. What's your favorite book?"
by playmobil_is_my_life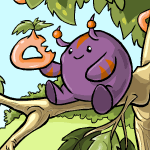 Real Thieves
"We need to go to the Tombola, and NSQ wanted us to go buy some fresh fruit from the Mystery Island marketplace."
by neo_star_queen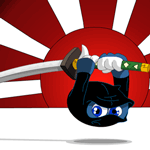 Stories and Tales of a Melodramatic Nature
Flipping through the pages absentmindedly, she jabbed her finger in between two pages at random. "Niten Hiroru," she announced.
by erika_idle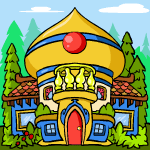 Tales From the Neolodge
Some stay only a night, others an entire month, either way, experiences and new knowledge are passed to me daily as I help book rooms and offer services with the help of our amazing staff...
by choclated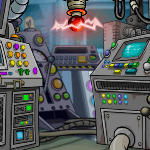 Zapped: Invisible
She slowly stood up from the metal chair and brushed off the dirt that was lying on her arm. Wait…where was her arm?
by blubblub317