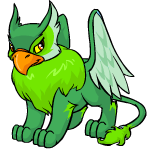 Chardiye lived beneath an empty old bookshop, where he spent his hours pouring over musty pages, sometimes reading the stories...
by bekalou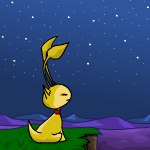 Follow the Stars: An Aisha's Story - Part One
"Let me see. An Aisha... female... yellow. But what shall I name her?"
by muas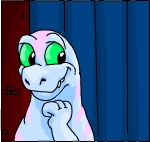 Harry wished he had said no! That would have been a lot easier...
by shidi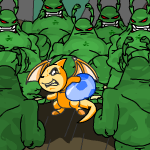 "...Why did we have to get thrown into this awful place and have this terrible fate become our destiny?"
by omegajo90
Headlines
"The Search for Unique" by amyli_emitar - BRRIIINGGG! Ciara reached for the office phone, muttering irritably to herself. "If you're another one of those star-struck citizens..." more>>


Other Stories
Agent Magnolia
"Sys-op." Magnolia stared down at her pink Kadoatie, who was presently snoozing on her desk. "Sys-op, wake up..."

by peachifruit
---
Beauty Queen
The picture was... well, it was me, but it seemed like everything had been rearranged a little to give a more pleasing effect.
---
---
---
---
---