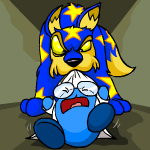 Big Dippaw carried Al by the hem of his lab coat back into the hidden area...
by al_the_chia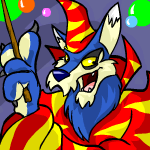 The Lupe Sorcery: The Destiny Begins - Part One
"No, no, it's that good conquers evil!"
by lupeartist14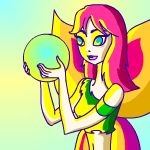 The Mystery of The Battle Faerie Treasure: Part One
"How would we know if this is the Battle Faerie's Defence Amulet?" Earthy asked.
by purplepokadotz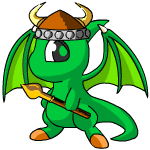 "I knew we shouldn't have built a home in Tyrannia," the Shoyru in the middle complained, "Maybe the Lost Desert would have been better..."
by yellowyoshi749
Headlines
"A Shady Business" by kitcatcritter - The cries of a terrified Wocky rang through the Haunted Woods with eerie echoes. Her pattering paws make crackling sounds as she stumbled through the dry twigs and leaves covering the ground. She turned to look at the Esophagor chasing her... (read more)


Other Stories
---
---
---
---
---
Neo-Nutz
There are plenty of other fish in the sea, but finding another Peophin like that is going to be hard.

by dannie_b
---