Editorial
I just HAVE to have the whole set of Quiguki dolls, how many are there and what are they called?
There are six in total so far - Blushing Bride Quiguki, Cheerleader Quiguki, Beautiful Hair Quiguki, Quiguki Mermaid, Lost Desert Quiguki and Quiguki Prom Queen.






How do I find the Darigan Recruitment Agency? It's not located on the Citadel map. - Legolas72_moscow
There is no use for the agency any more as the war is over. That is why it is not on the map.
On the coming soon page it says Return to Meridell (early 2004). What does that mean?
I'm afraid you will have to wait until early 2004 to find out :)
Can you please tell me how to block neofriend requests? - Cocodog72?
Go to the help page and click on the 'User Prefs' option. Then click on 'Site Preferences'. You can now choose how you wish to view the site and if you want to recieve guild invitations, neofriend requests or battledome challenges.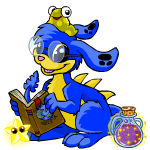 Why are PetPets sooooooooooooooooo expensive?
They start off relatively cheap in the petpet shop but because they are very sought after people are willing to pay far more than the base price for them.
If theres a link to the Hidden Tower from the map, does that mean that theres a link in the map for Jelly World?? - Mntynlmex
Ok, for the last time JELLY WORLD DOES NOT EXIST!!! Please stop sending in questions about it.
I was reading the past editorials, and chance upon the Wk 92 one about Neopets team in UK. It says on Day 3, "we have a full size Lupe walking around ." You mean there is really a fully size Lupe? How about other Pets?
We have a few full size Neopets including a Scorchio, Lupe and Chia. We may have a few more done, I am not entirely sure.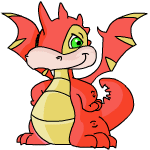 I've just got my first petpet, how do I give it a name?
First you need to give it to one of your pets. Once you have done this go to the 'Quick Ref' page that shows all your pets. You should see your new petpet. Click on the petpet and you will be able to give it a name and talk to it.
Did the name "Number 6" on neopets come from that english show "The Prisoner"? Just wondering. - Squall81700
Yes, Adam and I are big fans of that series :)
Does it help if we send in the URL of the picture for the Mystery Pic competition? - Bargeow
No, you must type in a keyword or short description of the picture in order to win.
I could've sworn I saw a Korbat Gnome in the news recently... but when I go to search for it on the Shop Wizard it brings up the "I did not find anything :( Please try again and I will search elsewhere!" message. Which means that it doesn't even exist according to the wiz. So.. all I'm wondering is... When will it actually be brought out?
It is released, you should be able to find one in the garden centre.



How come the wheel of mediocrity host guy looks like hes bored all the time? - Tony_hawk9988
If you had to sit and watch people spin that wheel all day you would be pretty bored too!
If you discard an item, will it go to the Meridell Rubbish Dump? - Fleur345
No, if you discard an item it is permanently destroyed.
---
Need more help?
If you have a question that you think should be answered here, e-mail it to editor@neopets.com. The most common/bizarre questions will appear here next week.