Many Newbies have asked me time and time again, what is my NeoPetís personality? How do I know what my NeoPet likes? Well, there is no simple answer but I hope to do my best. It seems that over time your pets become real to you and they take on a life all their own. Sometimes their ages change, sometimes their colour and sometimesÖ other things. I thought maybe if you saw my pets and their personalities it would help. So here goes.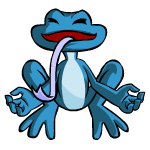 Nimster555 is my brother-in-law. His wife (my sister) died a few months ago leaving him with their infant son HuckFinn_775. He is a master at the training and would currently do anything for a fire paintbrush. Nimster has a PetPet Uggatrip named fink. Most NeoPets donít like those shy little creatures but Nimster took to him right away. Nim says as long as you love him and never start his name with a capitol letter fink will love you too. Like most Uggatrips fink is happiest causing problems.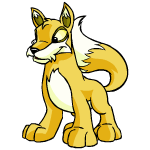 Wild776 is my oldest son and my only child I did not adopt. He is now 14 and living with his Uncle Nimster to study for the Battledome. When his father left he stepped in and helped my raise his younger siblings. Like most Lupes he likes Chias, real and the chocolate variety. His PetPet Nessie has been around a long time and I donít see her leaving any time soon.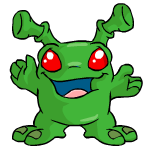 SloberySlimer
is only a little younger than Wild but she has autism. I found her on the steps of the adoption center as a babe. She likes Usukis, dolls of other sorts, and make-up. This is a stark contrast to her brothersí rough and tumble playthings. She is very proud of her room in my NeoHome. I decorated it just to her likening. Slobery is in the seventh grade at Neopiaís Sloth Middle School. Her PetPet Eye the Anubis was a gift from me and she is absolutely delighted with him.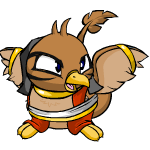 Al_Poh
is my most famous pet by far. I got him out of the pound as a mutant Moehog. You can read the full story
here
. He was painted desert courtesy of the
Rainbow Fountain
. He likes to play with Wild and they go off and eat Chias together quite often. Besides Xeno and Aley Wild and Al have the most in common of any of my pets. Al is in the fourth grade. He had his pet Meekins Zechariah when I adopted him out of the pound and they had been together for a long time even then. Al has an inquisitive nature and is always in control of himself and polite.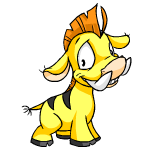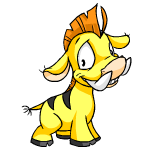 Aley946 and Xenophobia
are my twins.
(a.k.a. The Terrible Two, Double Trouble)
I adopted them out of the pound at the same time. They are always in trouble. Xeno is the more outspoken while Aley is more the silent devious type. They share a PetPet, Da Debil the Redtail. Itís perfect for them really, a devil for the two little terrors. They like chocolate and basket ball like most third graders and I love them lots.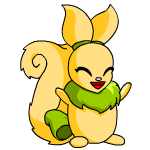 GreenMysts is actually a neighbourís kid. Her parents are on vacation and I am looking after her and her Primella Cinder Flash as a favour. She goes to Neopia Elementary with Al and my twins. She is in the first grade and I brilliant for a child so young. She enjoys reading and writing and exploring. She doesnít put must value on material possession which makes her hard to shop for. However, she dutifully urges the rest of us out of bed every Sunday morning to go to church.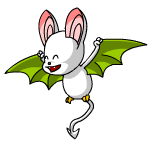 HuckFinn_775
is my nephew, the son of my late sister. He is barely an infant and is very frail. Most babies donít like mean PetPets but he picked out a Froiler on his own. This surprised us, but what was even more surprising was the name he picked, Killer. Huck and Killer get along well and, though Huck can talk, he has started to teach Killer baby speech so they can converse.
I hope it helped you to see how NeoPet personalities develop by seeing my pets. It probably has something to do with our deep psychological longing for the perfect family and life. I know that Mysts is the image of myself and the twins are my alter side, but as for the rest I am not sure. The best advice I can give you is to let your pets lives be what they are and they will surely grow and surprise even you.