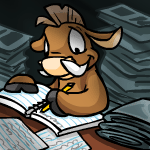 I need 44 avatars to finish off my list!

Grundo - Snowthrow!

Draik - Escape from Meridell Castle

Freaked Korbat

Extreme Potato Counter

Plushie Tycoon

Bilge Dice - Lucky Streak!

Raider of Maraqua

Neoquest II - Devilpuss

Neoquest II - Bionic Cybunny

IOM Moehog

Deckswabber

Freaky Factory - Yoinked

Kadoatery - Mew!

Petpetsitter

Destruct-O-Match II

A Meepit! Run!

NeoQuest - Wise and Powerful

Extreme Herder

Faerie Bubbles

Coconut Jubjub

Elephante Surprise

Grarrl Warrior

Super Attack Pea!

Island Quiggle

Ruki - Mummified

Blumaroo - Fire!

Stamp Collector - Mystery Island

Stamp Collector - Virtupets

Stamp Collector - Tyrannia

Stamp Collector - Haunted Woods

Stamp Collector - Lost Desert

Stamp Collector - Snowy Valley

Stamp Collector - The Battledome

Aisha Scalawag

Skeith - King Hagan

High Roller

MSPP

HT Richest

Chocolate!

Avatar Collector

Caption Contest - Funny

Neopian Times Star

Random Contest Winner

Neopian Times Writer
This list was generated by Jellyneo's Avatar Checklist Tool!
NEOPETS, characters, logos, names and all related indicia
are trademarks of Neopets, Inc., © 1999-2013.
® denotes Reg. US Pat. & TM Office. All rights reserved.
PRIVACY POLICY | Safety Tips | Contact Us | About Us | Press Kit
Use of this site signifies your acceptance of the Terms and Conditions