Madison
Hello there! Thanks for visiting my page.
My name is Madison. In RL I'm a professional hairstylist. I'm also an adult Neopian, at 26 years old. I regret nothing. I've been playing since I was little and can't give it up. I mostly spend my time on here customizing my pets and coming up with stories for them. I'm an artist in real life and customizing my pets and their look ups give me a creative outlet via a different medium. In RL I like working with acrylics and painting anything with a paint-able surface;light switch covers, picture frames, anything wood, canvas shoes/purses, etc. I'm always working on a new project. I also enjoy making jewelry. I'm also into writing. Right now I mostly blog, but I have a few ideas for novels that I'm working on.
I also really love to read. I'm always starting a book or two. My favorite genres are fantasy, urban fantasy dystopian, paranormal, & some sci-fi. I love reading books so much that I've started writing my own.
Other things I like to do:
Take naps, watch Netflix, eat.
Things I like to do on Neo:
TV Shows
TV Shows:Doctor Who
|
Torchwood
|
Sherlock
|Supernatural|Teen Wolf|Once Upon A Time|The Walking Dead|Lost Girl|Being Human (UK & US)|FRIENDS|That 70's Show|HIMYM|Eureka|Warehouse 13|Bob's Burger|Arrow|Dexter|Buffy|Angel|Invader Zim|Malcolm in the Middle|Leverage|
Books
Harry Potter|Mortal Instruments|Infernal Devices|Uglies Series|Chemical Garden Series|Vampire Academy|
Music
I basically love all kinds of music except for screamo and country. Classical, Classic Rock, Pop Rock, Punk Rock, Disco, anything not made in the last few years (with some exceptions). The Beatles| Beethovan| Fall Out Boy|P!ATD| Savage Garden|London Grammar|Bastille| and the list goes one forever. I'm always finding new music.
Movies
Made of Honor|The Proposal|Odd Thomas|The Secret Life of Walter Mitty|Star Trek|
Ships
Teen Wolf-Argent/Hale|Doctor Who-River/11;Rose/10|Supernatural-Destiel|Harry Potter-Drarry|Lost Girl-Kenzi/Dyson|OUAT-Captain Swan; Captain Charming; Outlaw Queen|Sherlock-Johnlock;Sheriarty|Arrow-Olicity;Oliver/Roy|Dexter-Debra/Dexter|Buffy-Spuffy|Star Trek-Spirk|Torchwood-Jack/Ianto
If you'd like to donate to my Painting or Customizing Goals, feel free to donate to the:
Paint Brush Fund
Painting/Morphing Goals:


For a Royal Girl Yurble.



Paint Vahldis Transparent.



Paint JackHarrkness Relic.



Paint WilliamHerondale Maractite.



Paint Hoechlen a Werelupe.



Morph PennyDreadfuls.

Dream Pets:
Item Wishlist/Customization Goals:
General Goals:

1.Expand my All Things Orange gallery. Doantions welcome. Help me achieve this goal by purchasing a mote from my shop or by donating an orange item.
2.Finish About Me page.
3.Complete Downsizing.
4.Finish customizing pets on sides.
5.Pet look-ups and characters for all pets.
6.Paint/Morph Khitsune White.Thanks to child_of_snow
7.Baby Paint Brush to make Baby Lupe.Thanks to grinkbunni
8. Create Baby Lupe and name him after my nephew.
9.Neopian Book Award for Zauby.
Book Awards:



Zauberbiest is working towards the Neopian and Booktastic Book Awards. If you have any old books laying around that you don't need anymore, feel free to donate them to his library.
Here are the books Zauby still needs to read for the Neopian Award.
Here are the books Zauby still needs to read for the Booktastic Award.



Accomplished Goals:
1. White Xweetok Morphing Potion for Khitsune
-Thanks to child_of_snow

2. Baby Paint Brush.
-Thanks to grinkbunni

3. Dreamies Achieved: Mr_Kyoko the Baby Aisha from knightwriter2010 on 6/6/14.
Pets I Currently have UFT:
All pets UFT are for August transfers.
Please see my Goals tab for my dream pets. Those are the pets that I would like to trade for the pets listed above. Please NM if you have an offer.
My Guild
Dailies
Games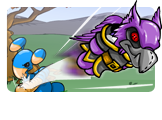 Kass Basher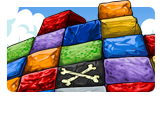 Destruct-O-Match III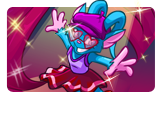 Fashion Fever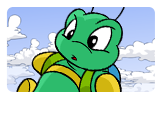 Mootix Drop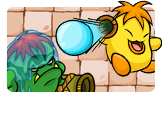 Chia Bomber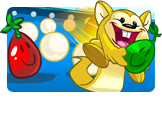 Meerca Chase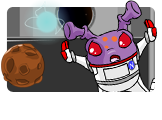 Zurroball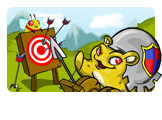 Ultimate Bullseye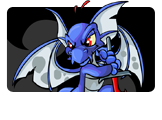 Escape From Meridell Castle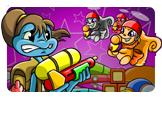 The Usul Suspects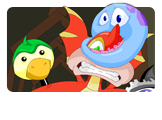 Petpet Rescue
Bookmarks