PC.x_patch.exe
UC Trading Database
WELCOME TO PATCH IT UP, PC!
We are a PC Patch Unit, our names are Patch and Ukraine! I bet you are wondering why we have summoned you here today. Well, fortunately, that's not my job. I'll will leave that for Patch!
Who is Patch? Well, this page is hosted by the little squish named Patch, the data collecting Flagondry.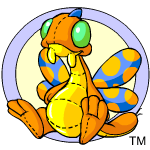 Oh hi! I'm patch, ya see, and I really like collecting things. Rocks, flowers, leaves, other bugs, friends, past Unconverted Trades... You name it, I probably have a collection of it! Ugh. Collecting. Yes. Heh. Sorry. Ahem.
So, this is my Past Unconverted Neopet Trading Database. Here I will record every Unconverted Neopet Trade that I see, with mom's help of course. Well, she will write it down. I just shout them out. Anyway. Uhm. Yeah!

I will use my petpage here to host all of the data that Momma Ukraine and I collect for the benefit of the Pound Chat. We like helping people.

If you have any questions though, like for real, please talk to my Momma.




Ukraine
The image and name link to lookups!

Patch's Current Pound Chat Board:
[ http://www.neopets.com/neoboards/topic.phtml?topic=159750553 ]
Updates

12/12/18
December board
! + 25 entries!
11/01/18
November Board
! + 30 entries between August and October.
08/11/18 +1 entry!
08/10/18
August Board
; +10 entries.
07/30/18 Was inactive for the majority of June and July because RL stinks. Sorry about that! :c BUT
+5 entries!
06/04/18 Welcome to a new month! There were 21 entries for May! +4 entries!
05/29/18 +6 entries! Was on vacation, so didn't get to update. c: &remember, I can only add what the community submits! Don't forget to submit your trades!
05/08/18 Added
/~Tano, a UC Trading Database
as an affiliate! c:
05/06/18 +8 entries! & a new buttom from
Ghoddess Buttons
, Patch's new BFF. xD
05/01/18 In April, we got 28 entries! Let's beat that number this month! +7 entries!
04/30/18 Got a new button from
Oyster
! So grateful!
04/26/18 +5 entries!
04/24/18 [
New Board
] because TNT likes to delete old posts when a board's been alive for 5 days. ;;;;; RIP my intro.
04/22/18 +5 entries! & added a question to the Q&A!
04/19/18 +1 entry, so far! c:
04/18/18 +8 entries!
04/15/18 [
Current Board
]
03/18/18 +4 entries. & a new board! Link updated above! :)
03/10/18 +1 entries.
03/09/18 +5 entries.
03/08/18 Finally have internet again! YAY!! +10 entries! [
Current Board
]
03/01/18 Welcome March! +4 entries!
Don't forget to submit your new trades! [
Current Board
]
2/28/18 Thank you
Godess Buttons
for a wonderful new button!
02/25/18 Added a new affiliate! Welcome
Kalux Directories
! Thanks for recommending me!
02/20/18 [
Current Board
] & +2 entries!
02/16/18 +2 entries!
02/13/18 [
Current Board
! ] Took ~ 2 week break to focus on a couple exams and let the newness of the month settle in!
02/01/18 +4 entries. [
Current Board
! ]
01/29/18 We got our FIRST
button
! Thank you
Oyster
!
01/22/18 +6 entries.
01/19/18 +1 entry.
01/17/18 +3 entries.
01/17/18 +1 entry.
01/16/18 +16 entries. And a new background! Thanks
Aurum
!
01/14/18 [
new board
] +46 entries. RE-OPENED JANUARY 2018! WELCOME BACK! Let's do this.
Kaloo has taken a haitus, so I will be running this on my own for now. :) Please understand if I get slow with updates.
03/28/17 [
new board
] ; +2 entries. Will be doing 2 updates per month, but try to make boards more active. I apologize. This month got away from me. ;3;
03/01/17 [
new board
] ; +6 trades
02/13/17 added +5 NEW entries. Cleaned up some page bugs (no offense, patch.)
02/10/17 added +11 NEW entries
02/06/17 /~x_patch is back up and running! Previous entries being re-added today. (+71).
02/01/17
EVERYTHING WAS EATEN BY THE CODING MONSTER. I am super upset right now. I'll fix it this weekend. I am way too update to fix this now. I lost EVERYTHING after UC Baby Trades. Sorry.
Of course this happens to me.
01/30/17 A [
new board
] was started! + 3 entries.
01/24/17 Added 13 entries.
01/19/17 Added more entries. Added "MONTH YEAR" dividers between trades to help space things out. && [
board link
]
01/18/17 New batch of entries between the 15th and 18th added; minor fixes and updates to entries. converted section updated. Added 3L/4L section. Made the past trade text boxes bigger.
01/15/17 A NEW board was born: [
board link
] & our rn-rw-bd section was made visible to the public, after much internal debate. More trades added.
01/11/17 Our first board was made! [
board link
] HOW ADORABLE! THIS MEANS OUR FIRST BATCH OF ENTRIES OMG (& minor coding edits)
01/10/17 First trade entries added!
01/09/17 And thus, with
Kammy's
and
Ukraine's
powers combined, Patch it up was born! *:・゚✧*:・゚✧ It's all set up and ready for use!