Welcome
im going to redo this im going to redo this im going to redo this

File accessed: Now registering user{doberman555}
this too this too this too

Please direct your attention to your immediate left
grody grody grody grody grody grody i have this all saved

Technical Specifications
This is the end. Beautiful friend. This is the end...my only friend, the end
→ Name: Robot 5380
→ Alias: 5380
→ Material: Plastic, titanium
→ Fur: Dark maroon, synthetic
→ Eyes: Bright green, glowing
→ Ears: Generally floppy
→ Height: 2.5 feet at shoulder
→ Figure: slim, but not wiry

→ Species: Gelert
→ Brush: Robot
→ Gender Genderless; referred to as male
→ Age Eight years
→ Intelligence: Good memory; cannot understand some concepts.
→ Personality: Inquisitive, oblivious, friendly


The Details
5380 led you aside.
Doctor left these behind for me right before he was broken. I read them aloud sometimes when I get lonely and I pretend Doctor is with me.


LOG ENTRY #1
My name is Doctor ------. I have decided to keep this journal of sorts to document and record my attempts to create true artificial intelligence. At this point, I have already drafted blueprints of a new, highly compact processor. There are some minor risks involved, but there is no risk that I will not be willing to take to pursue my dream.


LOG ENTRY #2
I have finally gotten the raw materials to begin work on the project. The processor - Unified Neopian Robotics Processor Model 5380 - has already been constructed. What must be done now is to create the robot itself. I have decided on a dog-based design, as the mobility and balance of a humanoid robot is severely limited.


LOG ENTRY #3
The robot's body is nearly complete. Only a few minor rewirings and visual touches are necessary at this point. The processor has been installed, but will not be activated until the robot is fully operational.


LOG ENTRY #4
We have decided upon activating the robot tomorrow. If all goes according to plan, this will be a major breakthrough in robotics and science as a whole. The world will soon know that it is, indeed, possible to create life from silicon and wires, that a robot can truly think and feel as if it were one of us. Robots will become more than just tools. They will become our trusted allies, beings to be respected.


LOG ENTRY #5
The time has come. My robot was activated for the first time. All of my fellow colleagues were there to witness the event. When the power came on, a joy surged through my heart. It was a joy that I have never felt before: my eyes teared up just as I saw my robot's two green eyes flicker into life. As it is a learning robot, it did not know many words at first. It merely stood there, just as awestruck as the rest of us. All of a sudden, it began to move. Slowly making its way towards me, it spoke it's first words: doctor...friend...


LOG ENTRY #6
The robot is learning very quickly. I wanted to give him a name...a real name, but he insisted on being called by his processor model number. Perhaps he wants to feel unique and embraces his robotic state. Nobody really knows. He seems to have a fondness for nature. I often take him out to the woods nearby, making sure no twigs or dirt gets caught in his joints. He's still quite a weak walker, and doesn't have much skill in depth perception. However, that will all improve. His vocabulary has grown to that of a 5-year-old child. I read him the dictionary to help him learn more.


LOG ENTRY #7
5380 is becoming more and more knowledgeable of the world around him. He has confided to me that he feels separate from the organic world, and wishes to become real. I told him that this was an impossibility. He grew very emotional, and once that happened, I began to have a severe migraine. I don't know if it was the stress of seeing my creation...my child...upset with something that cannot be fixed, or merely lack of sleep caused by constant observation. It has been approximately two weeks since 5380 was first activated, and he is still taking massive strides in communication and emotional understanding. As much as it pains me to see him in such turmoil, it is necessary that he learn how emotions truly work


LOG ENTRY #8
5380 is now coordinated enough to take walks in the woods without supervision. He feels very connected to nature. despite not having come from it. A few days ago, I saw him chasing around some butterflies in a clearing not too far from here. Most animals seem to avoid him, however, even before taking sight of him. I think he's glad he found some creatures that don't fear him as they do man.


LOG ENTRY #9
The headaches have been getting worse. My migraines, once occasional, now seem to take over the larger portion of my day. I think I should take a few days off from observing 5380. I believe it just has to do with my stress. He can make do on his own for a while.


LOG ENTRY #10
I have finally come back to the facility after a week. My head has gotten significantly better, but I'll get a few minor aches here and there. Those are of no worry to me now. I have lost invaluable research time which needs to be made up. 5380 has not been allowed out of the facility since I had left, and was very restless. When he saw me, he ran over faster than I have ever seen him and tried to drag me outside.

i want to see the butterflies again, doctor. I want to see them again.

Now, you see, winter was approaching, and butterflies don't necessarily live too long. Long story short? They weren't there, and this upset 5380 to no end. A piercing pain shot through my head soon as his temper began to flare up. He was angry at me for being gone. He was angry at the butterflies for disappearing. But most importantly, he was angry at himself. He was angry because he wasn't real.


LOG ENTRY #11
There is obviously a correlation between 5380 and my headaches. It seems that whenever he feels intense emotion or if I have been with him for a long enough time, I begin to feel a shooting pain on my head. I fear that my premonitions about this processor were true, but hopefully, the outcome of this all won't be as catastrophic as I predicted. I don't want to hurt 5380. I don't want to tell him that he is hurting me. He already deals with enough that he cannot control, and I don't want to make the load on him even heavier than it already is.


LOG ENTRY #12
Three months have passed since we have built 5380. He is progressing along as well as he always has been. My health, however, has been deteriorating. I have a cough that doesn't seem to go away, and I am often fatigued. 5380, however, seems to be cheering up. The winter is cold, optimal for machines to run well, and he enjoys frolicking in the snow. Thank goodness he's resistant to water damage.


LOG ENTRY #13
I cannot work anymore. My constant state of tiredness is impeding in my work. The facility has allowed me to take 5380 along with me. We don't live very far away. I take him to the woods sometimes. He wants the butterflies back. When will spring come? I want the butterflies back too.


LOG ENTRY #14
5380 wants to be real? 5380 wants to be real? 5380 will be real. I will make sure my precious child is real. He will be real. I will buy fur for him. Yes. Beautiful red fur. I will make him real. He will be real. People will love him. The animals will love him. The butterflies won't die once he is real. My head will stop hurting once he is real. He will be real. Yes.


LOG ENTRY #15
Spring has come. 5380 wants me to see the butterflies now. I see them. They are in my room. They are in my head. Flittering around in my head. In my eyes. I made 5380 real. Somewhat. The pretty red fur only covers half of him. I cannot find more for him. I am sorry 5380. But the butterflies are back for you. They missed you too. I'm sure they did.


LOG ENTRY #16
I, a doctor, need a doctor now. How tragic, it is. He visited. Says my organs are failing. He says my brain has lesions. That the butterflies are all lesions, spots, on my brain and my eyes. The flittering, decay. The beautiful colors, decay. I can barely write, but I must leave my mark. I want you to see this 5380. I want to tell you that I will never leave you. You are real now. The butterflies can take me away. 5380. I am sorry. But the butterflies are here to take me away forever.




The Years After
dog things and butterflies

The Others
coming soon~

Do Machines Dream?
coming soon~

Replicas
5380 motions to his left with his head. In the corner was a small pile of toys and plushies
These are my friends. They are cute and nice and I love my friends.
Robot
Custom

Promotional Material

Drag the pictures to the address bar to see the full view. Newest at top.

By Puppeh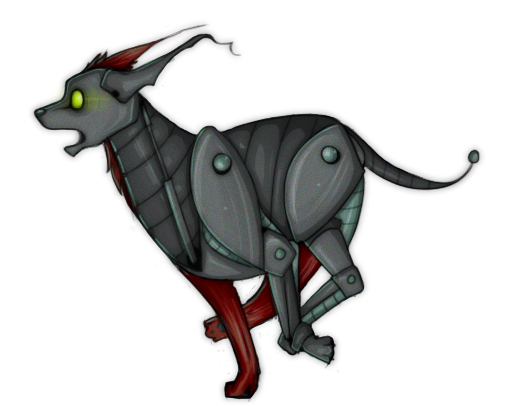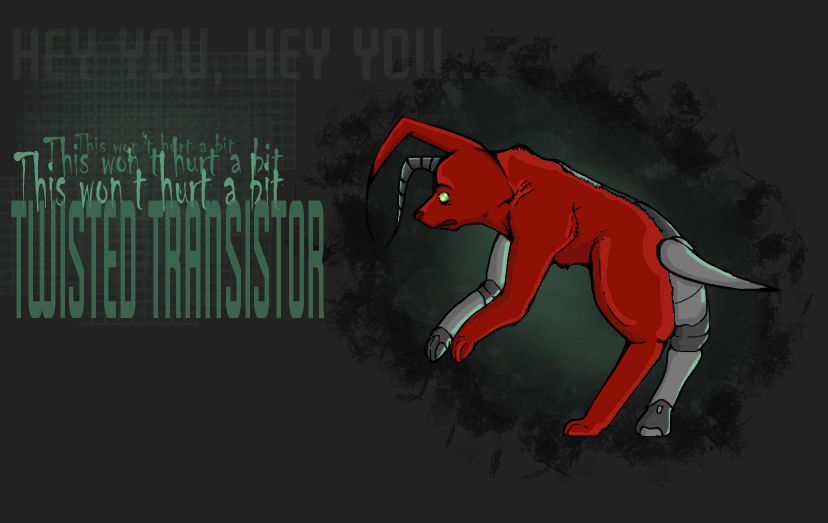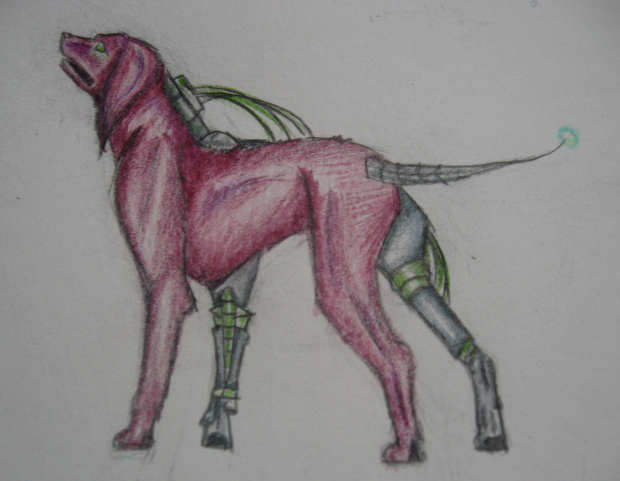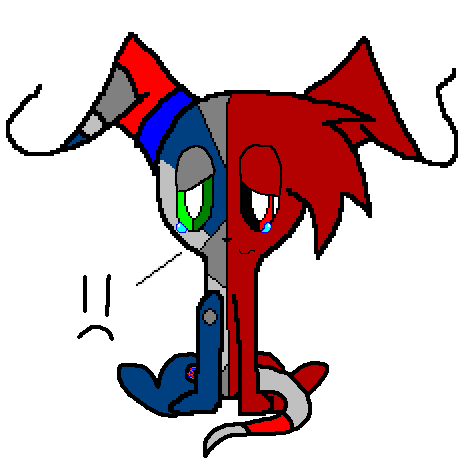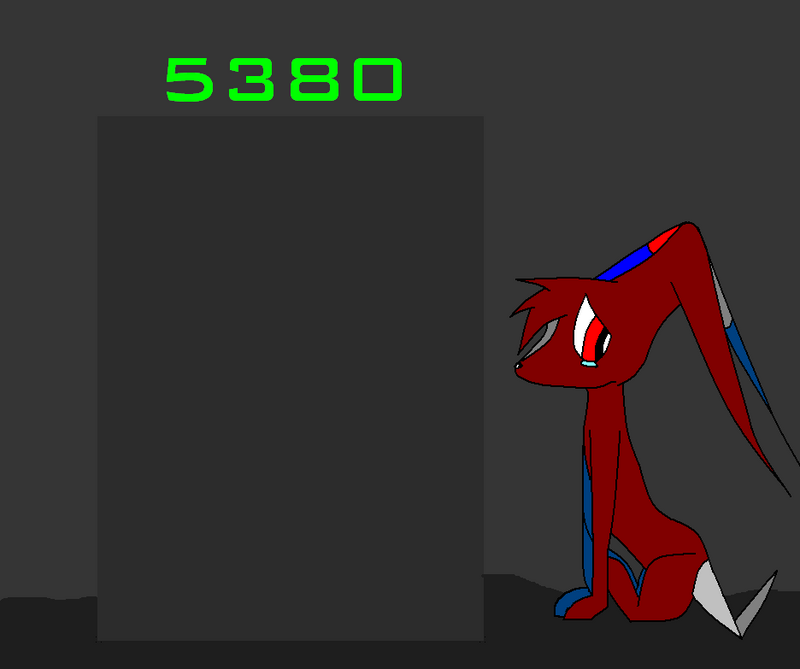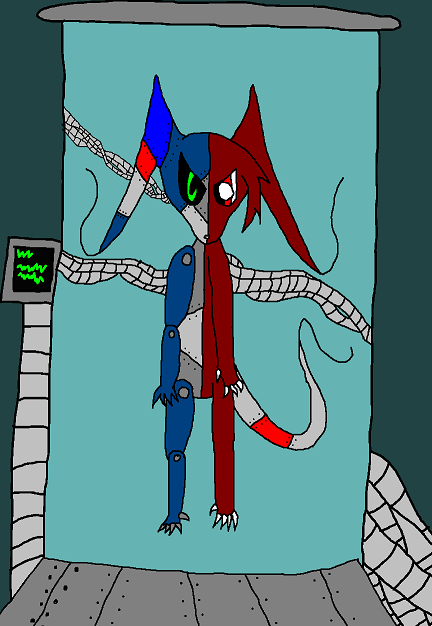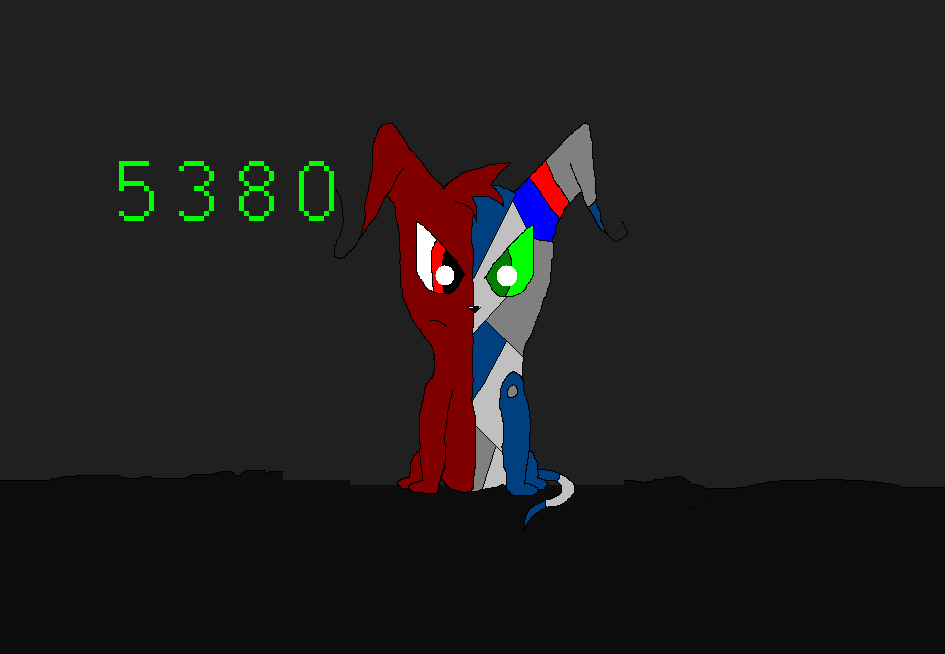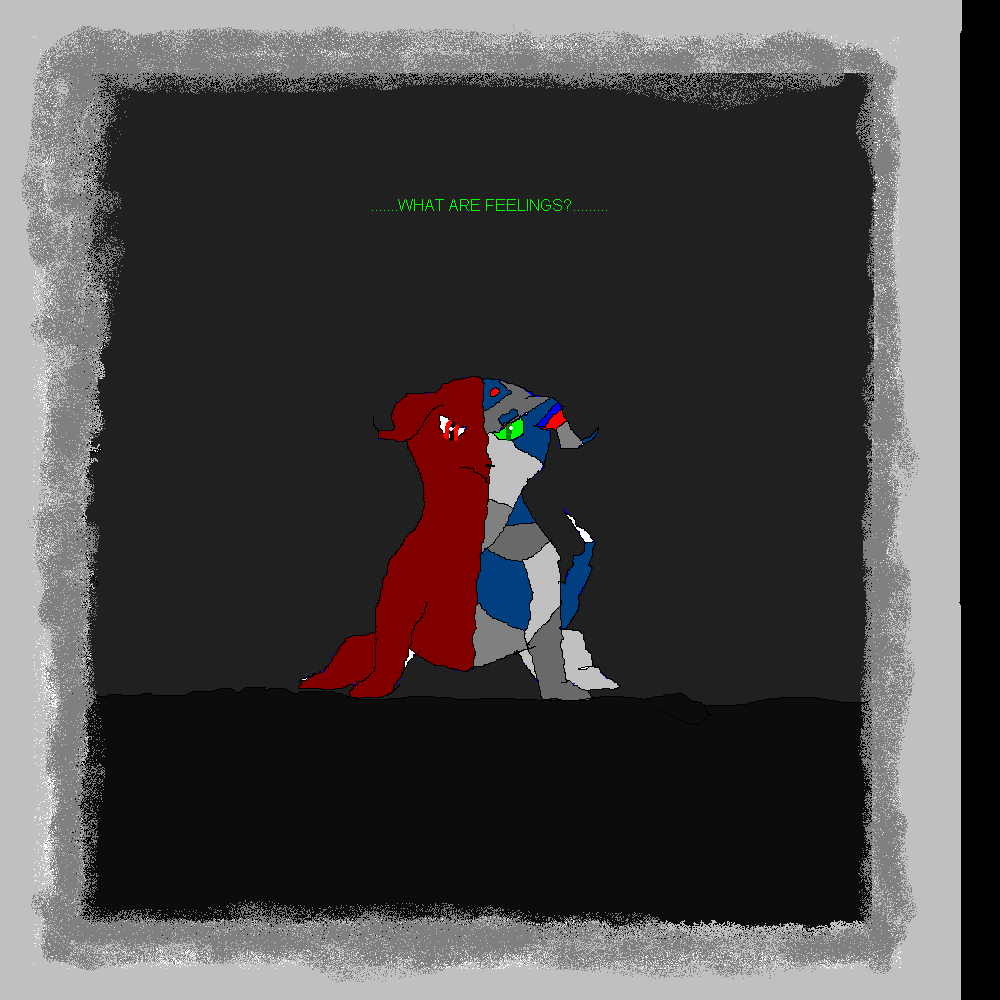 WHAT ARE ALL THESE FEELS?



By Others
hover to see who drew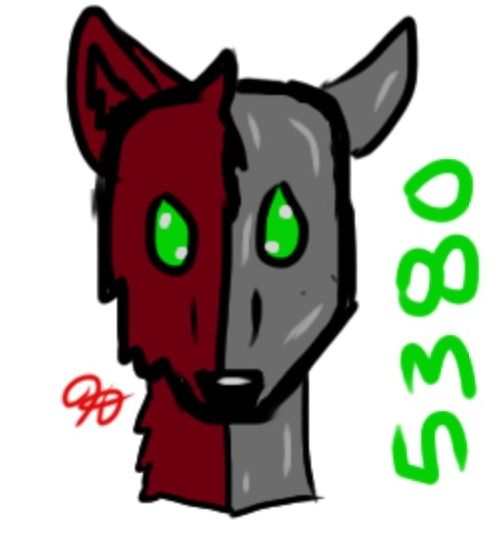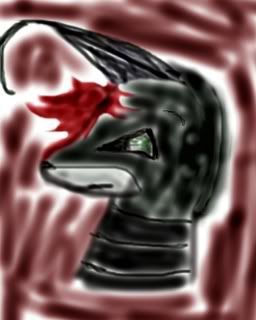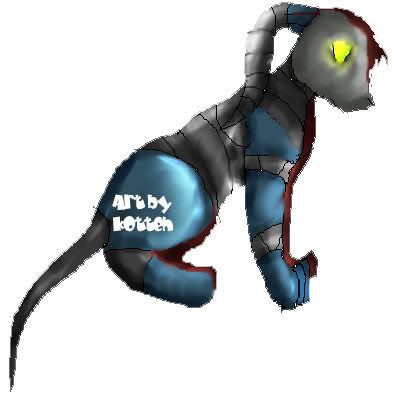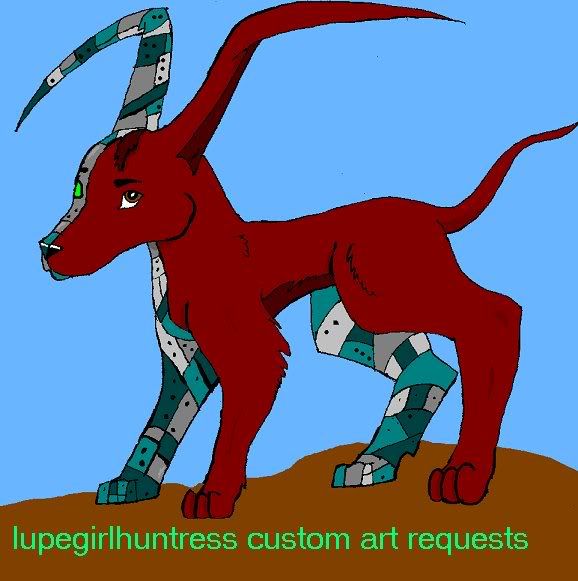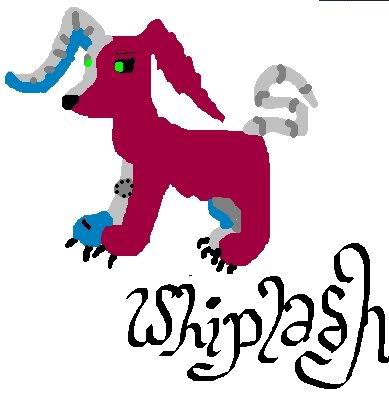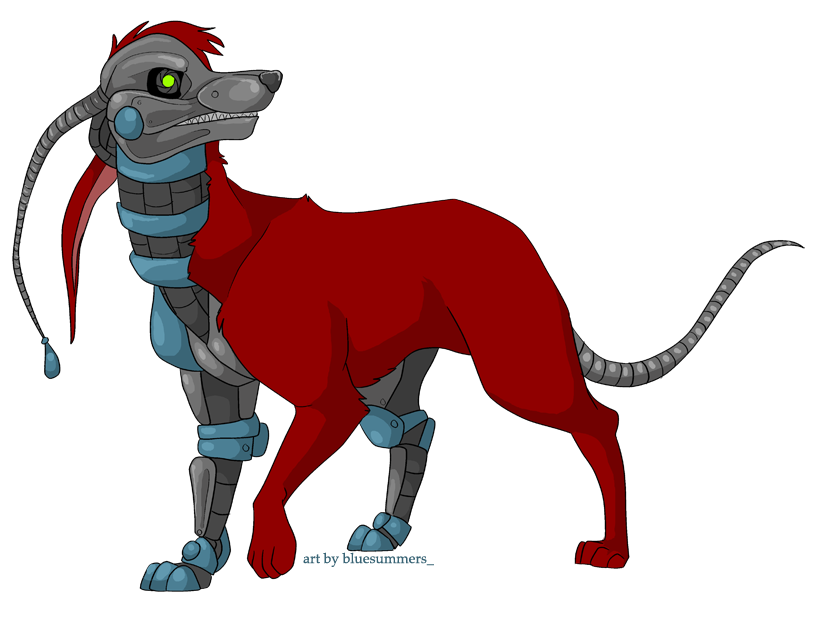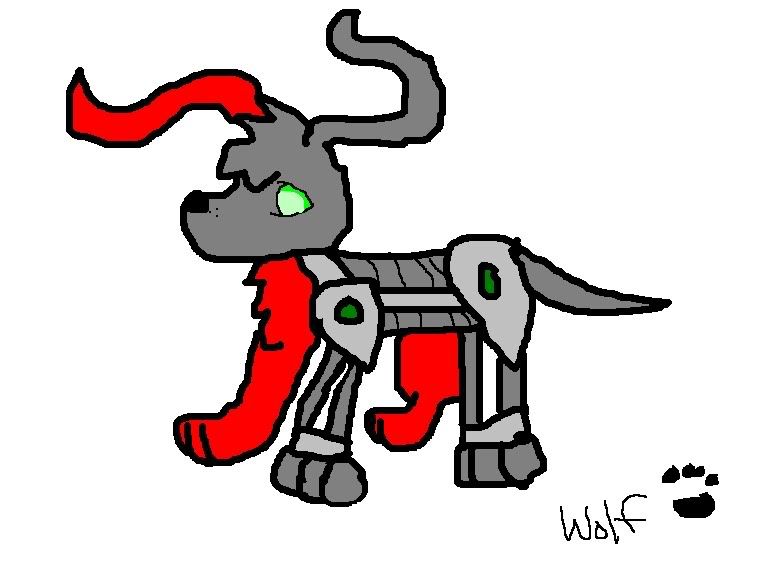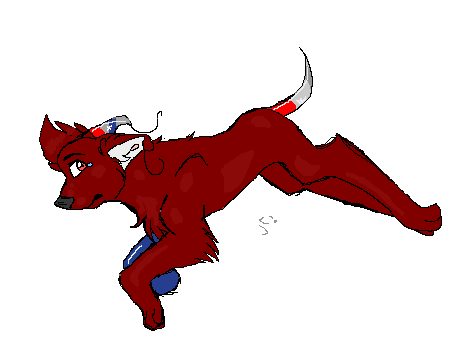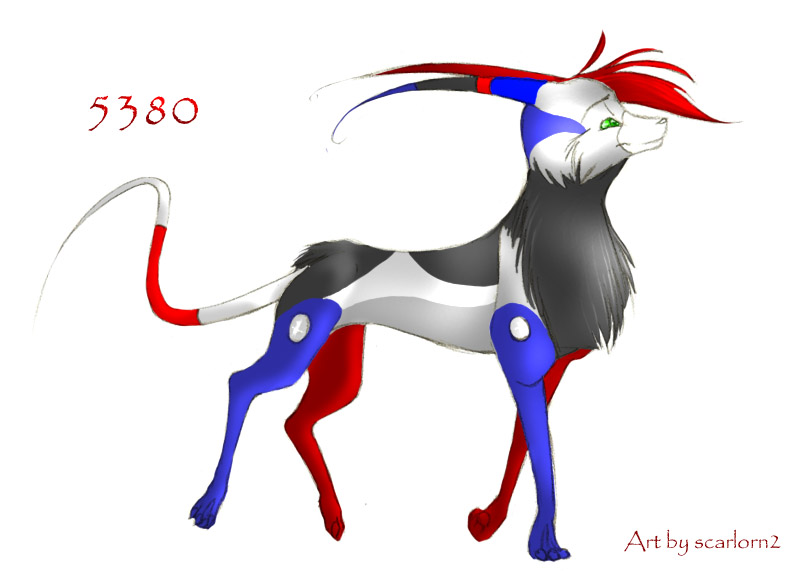 Happy Android Pals
gross adoptable rules coming soon. i do trades guys.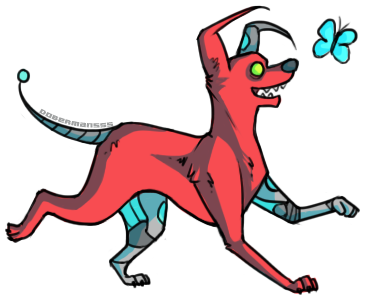 look at this dumb dog

Awards

Bet You Didn't Know
On your way out, you find a dusty old folder laying on one of the laboratory counters. A quick look inside reveals pages upon pages of facts and figures. Why not read a few?

→ The word "robot" was popularized by a playwright.
Though automaton-like machines have existed for ages, the word robot was first used in 1920 by the Czech author Karel Čapek in his play, Rossum's Universal Robots. Though he brought the word into the popular eye, he claimed that it was his brother, Josef, that truly coined the term. Robot is based off the Czech word robota, which means drudgery or hard labor.

→ Robots are everywhere.
The idea sounds like something from a science fiction movie, but the fact that robots are an important part of our daily lives cannot be disputed. Nearly every factory nowadays utilizes robotics technology, and robots are becoming more and more prevalent in the medical and military fields as we speak. Robots for use in home maintenance applications also exist.

→ One of the very first AI programs was made in the 1960s
Computer scientist Joseph Weizenbaum developed the ELIZA program back in the 1960s to simulate human conversation by taking cues from a human's responses and using word substitution to mimic a human response. The program, though rudimentary, became the basis for other "chatbots" in the following decades.

→ All electromagnetic radiation travels at the same speed.
Whether it be radio waves, visible light, or even gamma radiation, all forms of EMR travel at 299,792,458 meters per second in a vacuum. Of course, because the universe we live in is not a vacuum, the speed of light has to be adjusted for in calculations if true precise answers are to be obtained.

→ Metal does not "catch fire" in a microwave
Rather, they arc with electricity. Why is this? Metals are incredibly conductive elements. When you put a piece of metal into the microwave, the radiation generates an electrical current within the metal. However, metals are not perfect electrical conductors. They still have resistance, which leads to static buildup and eventual electrical discharges, causing the bright, hot flashes you see when you accidentally leave the foil on when you microwave your food.

→ There was a real computer component called the NCR 5380
However, it didn't handle complex learning processes and emit microwave radiation when under "emotional stress." The NCR 5380 was in fact a SCSI controller chip in a number of computers from the mid 1980s to the early 1990s, including the Commodore Amica, the Macintosh Plus. The chip served to coordinate devices connected via SCSI cable with the computer.


Return?
50x50




Farewell...
Links to Puppeh's pets

Other pages of interest


If you wish to trade links, feel free to neomail
Puppeh.
All art and coding by Puppeh unless otherwise specified.