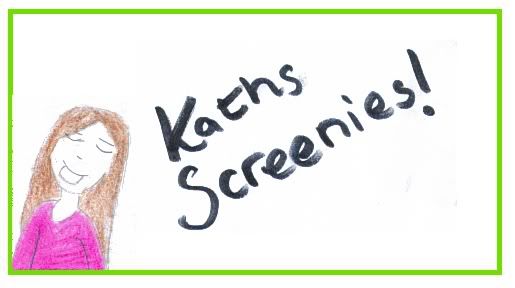 Heres my screenies. There all preety old, I don't update much. But feel free too look :) Make sure you look at my otehr pages. I've put them out in parts, ie random events, boards etc...

Random Events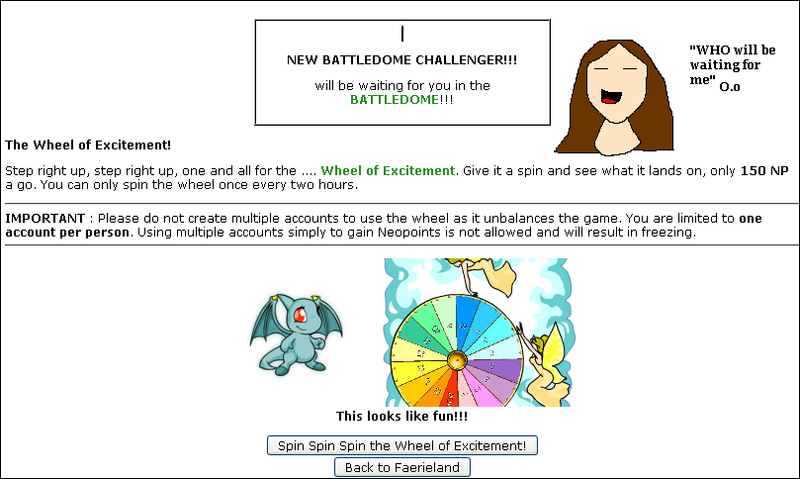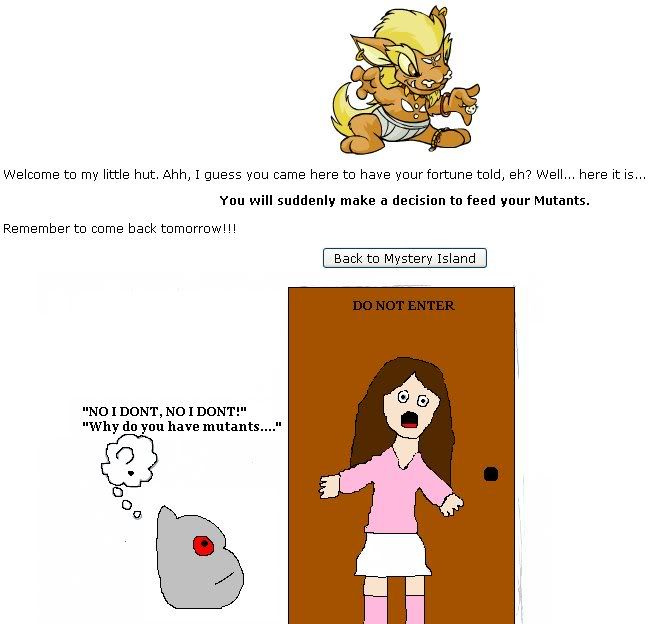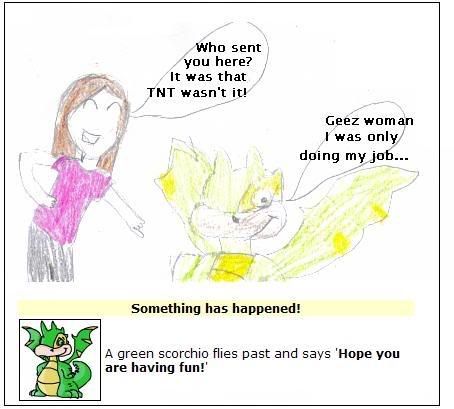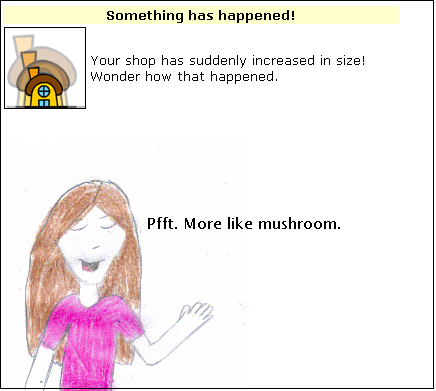 Other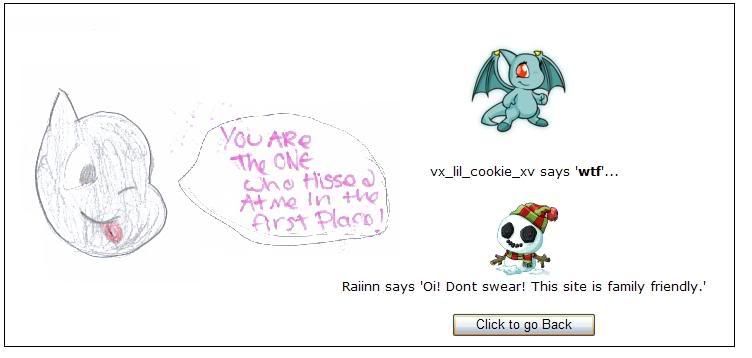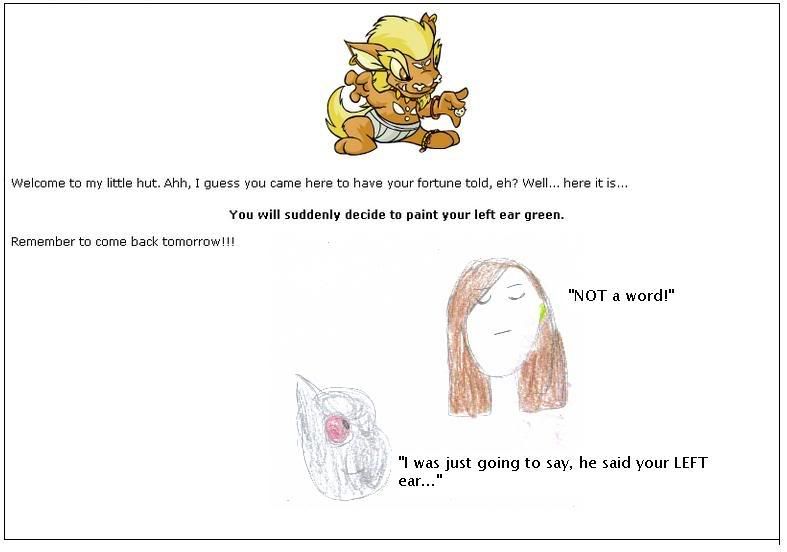 Boards

A weird girl on the boards , later she said someone hacked ehr account , But no1 believed her :)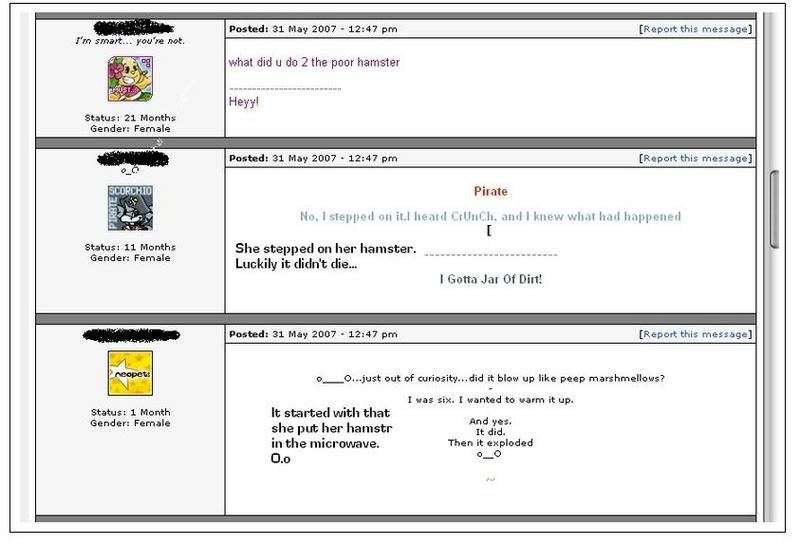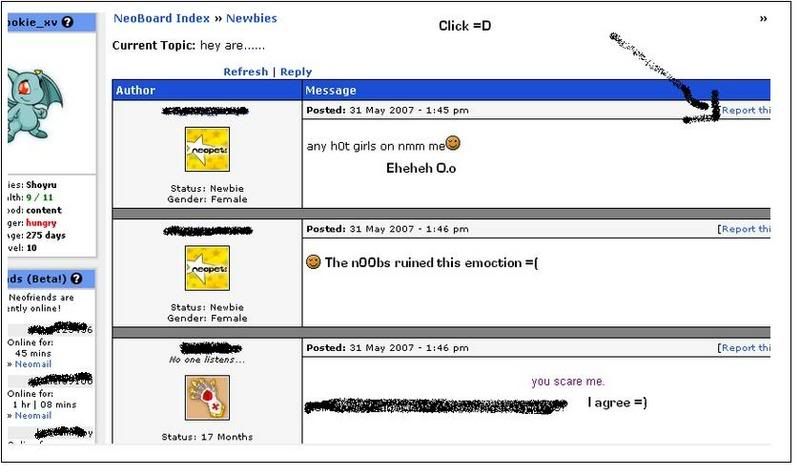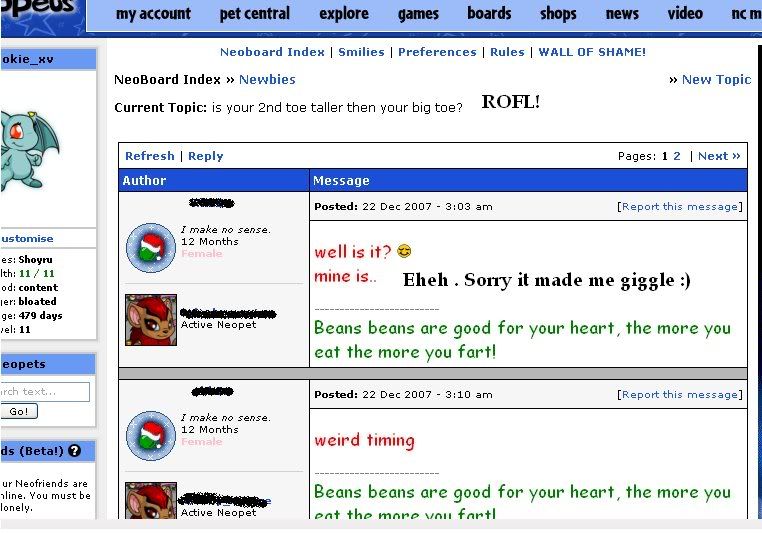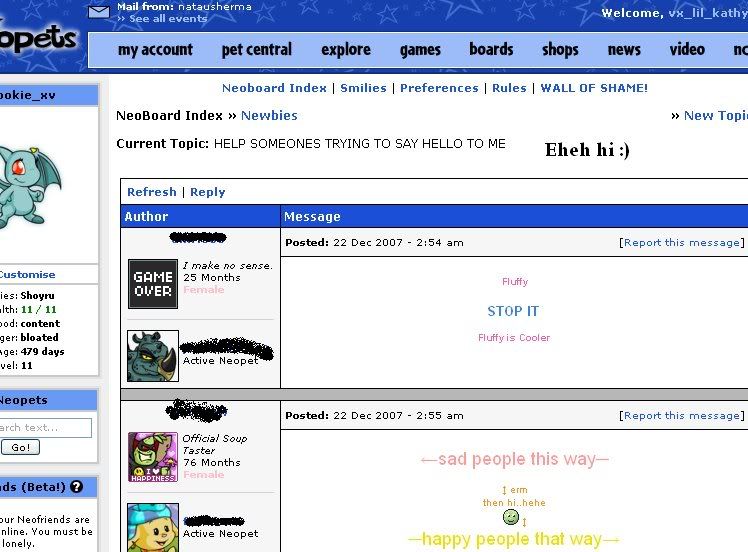 Neomails!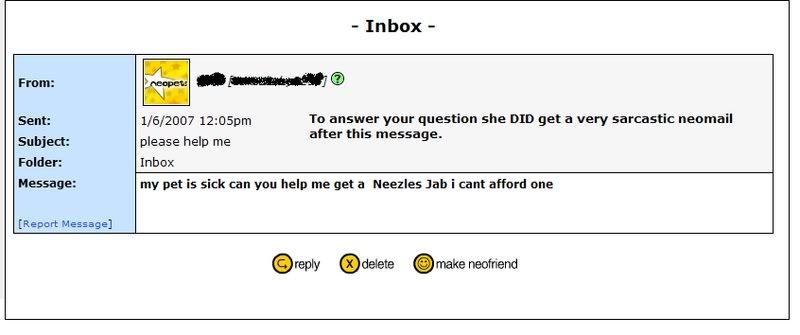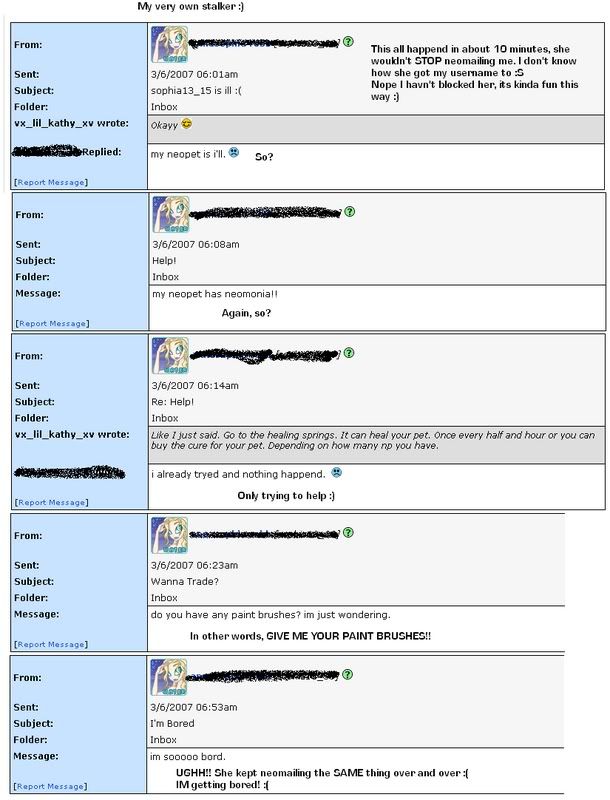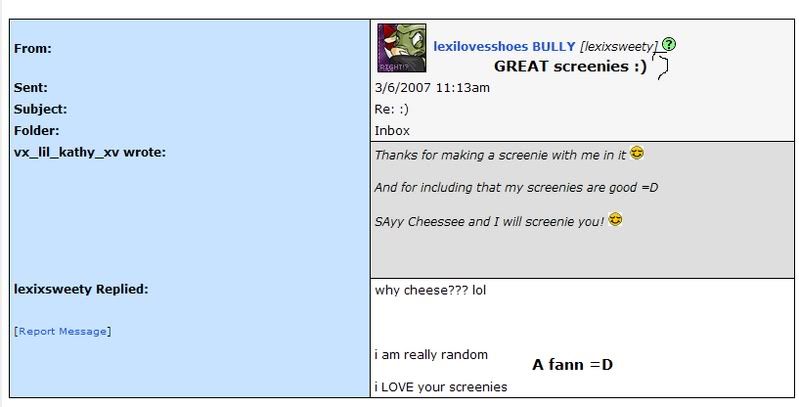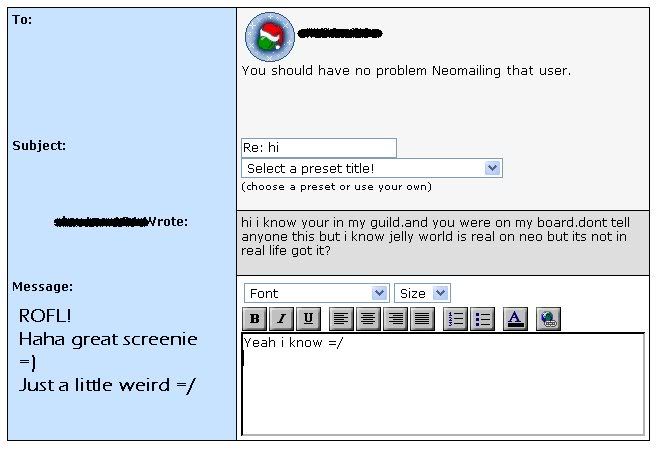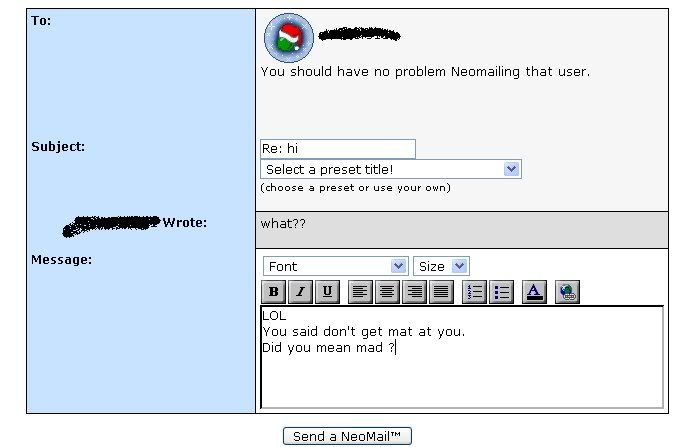 Other peoples screenies!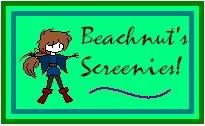 Screenie awards!
If you have given me a screenie award. I would like to say.
Thank you SO much!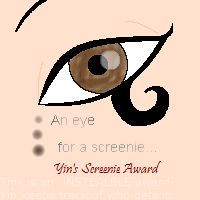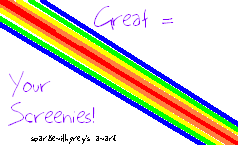 Link back to me!
Did you like my screenies? I hope you did! So now you can put this button in you shop, userlookup or petpage!