Note: The links below will only work for Premium Neopet users.
Forum
»
Charter Members
A board for longtime Premium Members. If you can see this board, that's you!( will only work if u been on for over 4 months)
»
Help and Newbies
If you need help or are a new Premium Member with questions, this is your board!
»
Main Hall
Hang out with other premium members and discuss the finer points of Neopian life. (As always, please keep topics Neopets related. Thanks!)
»
Spotlights and Games
Get some input on your gallery spotlight entry or get help on that tough game avatar. Your spotlight and game banter goes here.
What goes on in these NeoBoards and why are they so special?
Charter Members: Lots of cool things go on inside this board, such as: 1 NP Auction Tuesdays, Random Act of Kindness Fridays, Avatar Item Lending, and Avatar Pet Lending - all these boards are run by either one Premium user or a series of Premium users, not by Neopets. This board is so special because only Premium users who have had Premium for more than 4 months get access to it!
Help and Newbies: This NeoBoard is full of question topics. Here is an example: Where is the Boss button? This board really isn't all that special, any Premium user can access it, and it's just full of questions.
Main Hall: This is where Premium users hang out and chat about general things, if they don't have access to the Charter boards yet.
Spotlights and Games: One of the slowest boards, but great if you are into gaming and beauty contents. This is the place to advertise for votes, chat about the current game on beta, or any game for that matter.
While each of these boards have their own special feel, all of them are only able to be access by Premium users.
---
Premium SHH
With Premium comes Premium 'Something Has Happened' (SHH) events, more commonly Random Events. When you get them, they are sent to your @neomail.com account, not directly on the site.
When you get the e-mail, you just have to open it up, click the link (or copy and paste it), and you get the Premium RE!
There are four types of Premium SHH. The first is pictured above, a "Winning Lottery ticket" is given and you get 500-1,000 NP. The second you get a ticket (this one worth 500-1,000 NP, with a chance at getting a "bonus ball" that makes it 1,000-1,500 NP), and get a random (and usually cheap) item. The third is very rare and in it you find a rare item on the floor.
The fourth is only available after you refer two people and get the Lucky Space Faerie Charm. It will randomly double the neopoints you get from one game a day. You can't know which game it will be, so it's best to just play games until you get it.
---
SUPER SHOP WIZ
Introduction
The Super Shop Wizard (SSW) is one of the greatest features that comes with Premium Neopets. It pretty much just like the regular Shop Wizard, except for three key features that will be explained.
Three Key Features
1. The SSW automatically searches through every single shop in Neopia and finds you the lowest prices around. It puts the lowest shop and price on the top, and works its way down.
2. There is also a feature called Sniperspace. By clicking the launch into sniperspace button, a seperate screen will come up, so you can search quicker, without having to wait for all the Neopets images and sidebars to load.
Not having to wait for other things to load allows you to quickly snipe items out of users shops.
3. At the bottom of the SSW, there is a little check box, when this is selected the SSW will run a price check for you. All you have to do is type in the item, check the box, and it will automatically take the top 10 prices, average them out, and spit out a price for you.
SuperShopWiz Ban
You must be very careful when searching for items with the (SSW). Searching to fast will result in(SSW) ban which lasts until the hour is up. There are limited to the amount of times you can search and price check. The limits vary for each and every person depending on the rate of your search, so if you search for a Main Codestone, constantly attempting to get it for 1 NP, you could get banned, temporarily, from the SSW. Bans not only happen in sniperspace, but when using the regular SSW in your portal as well. You will receive a message with the amount of time you are banned for.
Non-Seachable Items
Since Neopets found that this could cause some issues and gives premium members an unfair advantage they have placed the following restrictions onto what items you can not search for: transmogrification potions, petpet paintbrushes, regular paintbrushes, and laboratory map pieces. You will receive an error message.
Conclusion
While the SSW has it's benefits (searching for the lowest prices), it also has it's downsides (very fast bans). Remember your ban will last until the hour changes, so if you are an active sniper, keep track of the clock and don't miss a minute. Lucky for you though, you can still use the regular shop wizard. ;) Don't get to spoiled now.
---
Refferal Prizes
With Premium, you can refer users, and if they choose to stay (meaning they pay), then you get referral prizes! A lot of these prizes are very cool.
1st Referral: 1,000 NP and 10 random Codestones
2nd Referral: Lucky Space Faerie Charm
3rd Referral: Your choice of Paint Brush (Electric, Snow, Disco, or Starry)
4th referral: Avatar*
5th Referral: Premium Theme
10th Referral: Choose one of five collectors packages**
15th Referral: Choose one of six collectors packages***
20th Referral: Choose one of seven collectors packages****
The avatar, theme, and Lucky Charm will go away if you cancel Premium, but you will get them back if you get it again on the same account.
*Is not included in your total avatar count.
**Stamp Collection (Assorted Fruits Stamp, Mystery Island, Kougra Stamp, Skeith Bank Manager Stamp, Island Native Stamp, Esophagor Stamp, Hubrid Nox Stamp, Coco Stamp)
Purple Collection (Purple Skateboard, Purple Juppie Pudding, Purple Poogle Toy, Purple Stocking, Regal Purple Petpet Cushion, Purple Mynci Puppet, Purple Zafara Plushie, Purple Ixi Acorn)
Battledome Collection (Earthen Scorchstone, Downsize!, Lost Desert Dagger, Scarab Stone Slingshot) Garden Collection (Yellow Chomby Gnome, Star of Paradise Flower, Stylishly Simple Pond, Rubber Plant, Furry Autumn Bushes)
Musical Instrument Collection (Harmonica, Silver Triangle, Accordian, Saxophone, Piano, Oboe)
***All above and Plushie Collection (Baby Zafara Plushie, Yellow Yurble Plushie, Cloud Kiko Plushie, Island Acara Plushie)
****All above and Cupcake Collection (Olive Cupcake, Gooseberry Cupcake, Kreludan Jelly Cupcake, Chocolate Poogle Cupcake, Orange Kougra Cupcake, Pomegranate Cupcake, Iced Eyrie Cupcake)
All Referral Prize info came from
this petpage
.
IF U CANNOT FIND INFO U LOOKING FOR ON MY PAGE THEN GO TO leto's petpage link above.
0r thedailyneopets.com.
and again i thank them for there help in making this i found there info queit helpfull.
other helpful links:-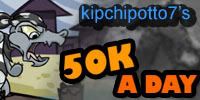 Tips Against Scammers
Not enough in stock
Cost : Priceless
.

IF U HAVE A HELPFUL LINK THAT NOT HERE THAN NEOMAIL ME AND I WILL CHECK IT OUT.