VILF
LETS BEGIN
Statistics
Name
: Vilf
Age
: 19
DoB
: October 5th
Born in
: Lynl
Height
: 5'11
Description
: Vilf is a warlord. He kept his people under a strict rule. He liked everything organized when it came to his empire. While doing so, he was also a very powerful ruler.
As a young child, Vilf began to rule. He was tutored black magic and quickly learned how to master the power of darkness. However, no one in his kingdom knows he posseses such dark magic. Everyone sees him as a kind person whom has an isolated life from the rest of his family.
Likes :
Darkness
Reading
Leading his people
Weaponry

Dislikes :
Light
Making himself look weak
Being overpowered

Dimitri
The Kazeriu

Dimitri shall be Vilf's partner in the dark magic. He shall also be his closest adviser in his kingdom. However, still as powerful, Dimitri does not possess the dark magic powers his ruler, Vilf, has.
Chapter one
THE MARK
This tale, is the tale of my childhood. All of my empire whom were around witnessed it. They all spoke of it. They all knew it was me who was in the hands of the kidnapper. But of course, I was only a child. A stupid, reckless child.
It was the summer of my 5th year. Of course, like every young boy, I played with swords, bows, knives, and much other weaponry. The group of boys I was with always ran away from their parents as they were called in for the night. In Lynl, a high mountain overlooks the city with pride. The group of boys always ran towards them, with me being the first one to reach the forest. We climbed and wrestled with branches, or just simply sliced them with our swords, as we climbed up.
However, I had a bad feeling one night as we crossed the forest.
Vilf, wanna race?, yelled the boy behind me. Does he think I'm deaf?
Not today, Sancer , I glared over my shoulder at the blonde boy.
He groaned, Aw! Please? Oh wait, are you chicken?
Of course not! I spat at him, On your marks.. get set... Go!
We huffed and puffed until we got halfway up the mountain. At that, the boy stopped his sprint and looked around. Vil, did you see that? He said as he was gasping for air
See what? I began to scan the trees but spotted nothing.
There! He pointed at the tree behind me, making me turn quickly, my sword already in front of me. Haha, made you look!
As he said that, anger flowed through me as I turned to look at him. But then, I did not notice him at all. Instead, I noticed the silent figure behind him. I run towards Sancer, and pushed him behind me.
I didn't have enough time to run.

Future Plans
the future is so near

My future plans for Vilf is of course, training him. For his looks and character, I am planning on making him strong. I am also going to attach a Kazeriu and name him Dimitri.
I do plan on keeping Vilf in my main account, truepurpose, and keeping him there. However, I do want you to know that I may put him in my active side, Illusive, if I cannot.
Customization
Of course, I do plan on customizing Vilf. I am planning on getting him a hanso's thief jacket and a cave background, along with a dense fog.
Toybox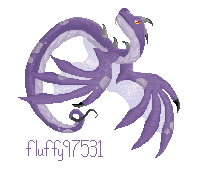 The End
Links
If you want your page added, just click 'neomail' on the right and I will be happy to add you!
Link back?



Thanks for visiting! And thank you, Cae for letting me adopt Vilf. It means alot! :*
NEOPETS, characters, logos, names and all related indicia
are trademarks of Neopets, Inc., © 1999-2013.
® denotes Reg. US Pat. & TM Office. All rights reserved.
PRIVACY POLICY | Safety Tips | Contact Us | About Us | Press Kit
Use of this site signifies your acceptance of the Terms and Conditions