Best viewed in Firefox at a resolution of 1600x900

The clouds in the sky on that fateful day were as heavy as the lead weight in the young man's chest as he opened the small envelope. His eyes filled with trepidation upon reading the words, written without a shred of sympathy, that were printed on the page.

Mr. Vayehn Lievi,

You have been selected for compulsory military service as per the Imperial Conscription Act for as long as needed. Report to your nearest enlistment office no earlier than March 12th. Failure to do so will result in subsequent arrest and indefinite detainment.

The Imperial Draft Bureau

Of course, the young man knew this was always a possibility; all able-bodied individuals over the age of seventeen living within Imperial territory were eligible for the draft. However, it always seemed to be one of those things to always happen to somebody else. This time, it wasn't.

And just like that, Vayehn Lievi's life as a civilian ended.
→ Name: Vayehn Lievi
→ Alias: Vaye
→ Rank: Corporal
→ Nationality: Imperial
→ Fur: White and pink
→ Eyes:Pale yellow
→ Height: 5 feet 7 inches

→ Species: Acara
→ Brush: Robot
→ Gender: Male
→ Age: 24
→ Intelligence: Slightly above average.
→ Personality Type: ISFP
→ Alignment: Neutral Good

Personality
:
+
Resilient
; Vaye's psychological resilience is easily one of his best traits. He refuses to give up, no matter how bad things get for him and is able to recover from acute episodes of panic relatively quickly.
+
Compassionate
; Vaye cares deeply for others, which is one of the reasons he is so negatively impacted by war and strife. He will go out of his way to assist others, especially so if they are upset.
+
Persuasive
; Vaye is a surprisingly good leader, which stems mostly from his ability to persuade others. He is a concise and logical speaker, and prefers to get others to compromise as opposed to getting them to obey.
+
Organized
; Keeping things tidy is very important to Vaye. A well-organized space calms him, and he will clean up messes if left alone with them.
+-
Emotional
; Vaye feels emotions, both positive and negative, very strongly. Obviously, this tends to either have very good or very bad outcomes.
+-
Cautious
; Though Vaye is by no means a coward, he is not a risk taker either. His wary nature comes in handy when avoiding potential panic attacks, but not so much when it comes to trying new things.
-
Paranoid
; As much as Vaye hates to admit it, he is still affected by his wartime trauma, and will suffer from occasional intense panic attacks if exposed to something that reminds him too much of his time in combat. There is nothing he hates more than experiencing these attacks, and is always fearful that one will happen despite all the effort he goes through to prevent them.
-
Shy
; Vaye is friendly, yet introverted. It takes a while for him to trust others and prefers not to speak much even when he's comfortable with someone.
-
Critical
; Picky about many things, Vaye likes things done in very certain ways and will speak up if something seems 'out of order'. He is often guilty of judging others by their mannerisms or cleanliness.

Reference: Drag to URL bar for full view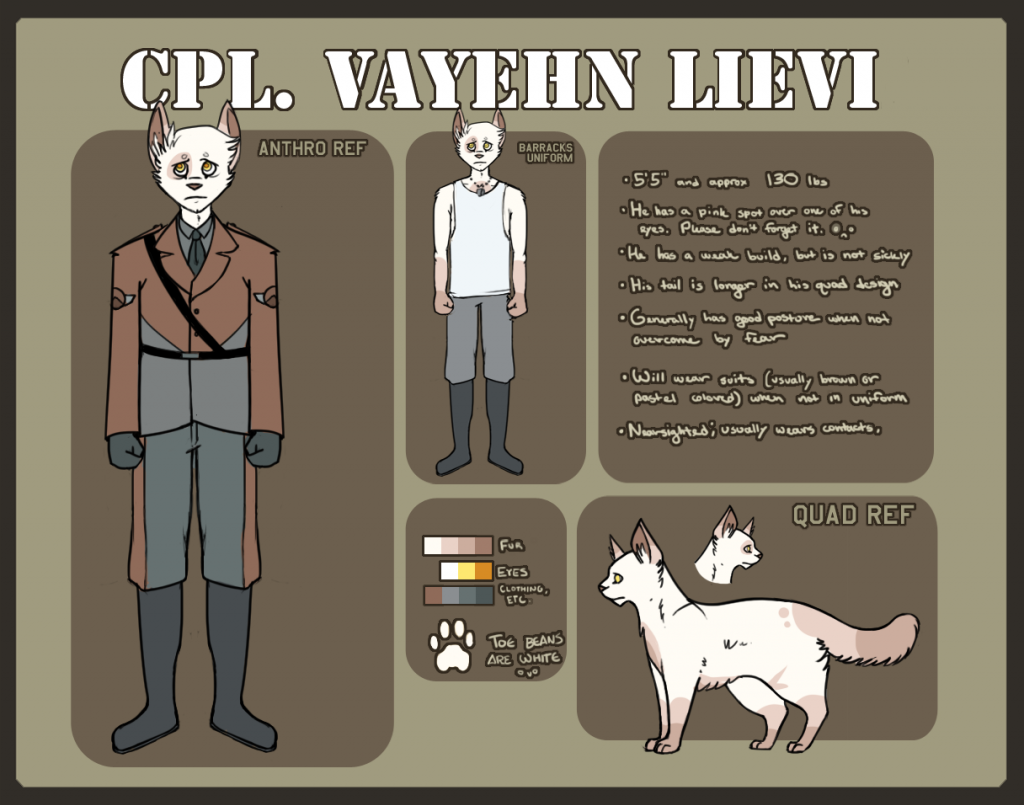 The bugle blared at 0500 hours.

Vaye was unsure if he could even remember the last time he had a full night's sleep. His mind and body were numb with exhaustion, yet this was merely the third week of a two-month-long gauntlet designed to separate the strong from the frail. He groggily dragged himself out of bed, not at all wanting to face the sergeant's wrath this early in the morning.

Not too long after, Vaye-- along with the other weary recruits--were awake, fully dressed, and in formation. Lead-heavy footsteps could be heard echoing down the hallway. One recruit gulped. Vaye stood silent.

A loud thud was heard as the door slammed open. Into the concrete-walled sleeping quarters walked an imposing man of six-foot-four. His face was twisted into a scowl as he stared at each and every cadet down the line.

You call yourselves prepared!? the sergeant growled. YOU CALL YOURSELVES PREPARED!?!

The recruits remained silent and unflinching, though a tenseness was certainly present in the atmosphere. There always was with Sergeant Zero around.

CADET DAVIS. WHY? IS YOUR BUNK NOT MADE CORRECTLY?? Zero's voice was laced with vitriol. Davis, seized by fear, responded in a stammer.

I-I was simply careless sir. I-it won't happen ag---

The meek reply was cut off by an instant tongue-lashing from the sergeant. Vaye looked on as Zero continuously shouted at the recruit for a solid five minutes, all the while aggressively tearing the sheets off of every bed in the room. Zero motioned to the pile of green cloth in the center of the room, eyes locked onto Davis. The beds. Make them. ALL OF THEM.

He turned to the others, still lined up. And for the rest of you lot. One extra hour of PT. Thank your buddy over there. Left, FACE! Forward, MARCH!

Vaye didn't seem to care anymore. This happened on nearly a daily basis--one person would do something to get under the sergeant's skin, and then everyone had to pay for it. What was an extra hour at this point? Gritting his teeth, Vaye faced left at the command, and marched his sore self out to the training yard yet again. Though he had no choice in being there, Vaye was determined to pull through whatever challenges he faced. He didn't want to let the Empire down.

He didn't want to be a coward.





The Empire is a militaristic interplanetary society located in the Andromeda Galaxy. It is well-known and well-feared in its galactic sector as an overwhelming juggernaut of relentless expansion and iron-fisted rule. It is governed by a sole leader (currently
Commander 2003
).
The Empire's leadership structure and strict policies have long been established. While outsiders regard the Empire as a nation gripped by tyranny, those who live within its borders are oblivious to any corruption and tend to be overwhelmingly patriotic and nationalistic despite their relative lack of personal freedoms. All commerce and production, as well as the media, is controlled by Imperial officials. As a culture, the Empire values strength, obedience, loyalty, order, and efficiency above all other things.
Obviously, the military is an important and ever-present entity in Imperial operations and daily life. Though enlistment is not mandatory, all Imperial citizens over the age of seventeen that have passed a physical exam are required to enter into a draft database. Though a good number of soldiers are picked from the draft, many others are volunteers who wish to be known as "heroes" in their communities and by the Empire itself. Most wars the Empire fights are either wars of expansion or colonial uprisings. It is rare that other nations or jurisdictions would initiate war with the Empire.
The Imperial military has a number of branches, each suited to a certain type of warfare. The largest of these branches, the Grand Imperial Army, is the primary force that is sent to fight terrestrial wars. The training process in the Imperial Army is an intense two-month course, which is known as one of the most brutal in the galaxy, rendering most individuals who make it through completely prepared for battle. Its rank setup is similar to most military rankings on Earth, though cadets are not technically given the rank of private until after graduating basic training, as opposed to being given the rank upon entering. Also, rank some titles differ from what many consider the standard. For example, generals are designated by classes as opposed to separate names for each level. The system goes as follows:
Enlisted Personnel

- Cadet
- Private
- Private First Class
- Lance Corporal
- Corporal
- Sergeant
- Command Sergeant
- Grand Imperial Sergeant (Senior Enlisted officer)




Commissioned Officers

- Lieutenant
- Captain
- Major
- Lt. Colonel
- Colonel
- Third-Class General
- Second-Class General
- First-Class General
- Supreme Commander of the Empire
(In charge of both military and legislative rule)
The Imperial military is not driven by custom and tradition but rather by regulations and effectiveness. Loving nicknames for battalions, companies, and units are not officially recognized, but the soldiers who serve tend to develop pride in their battalion/unit/company designation numbers.
By Puppeh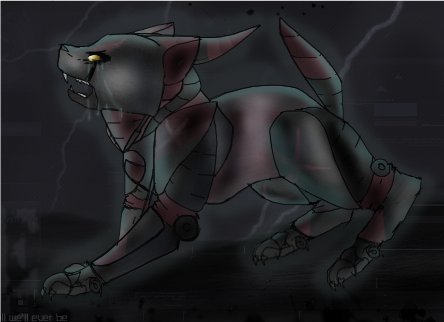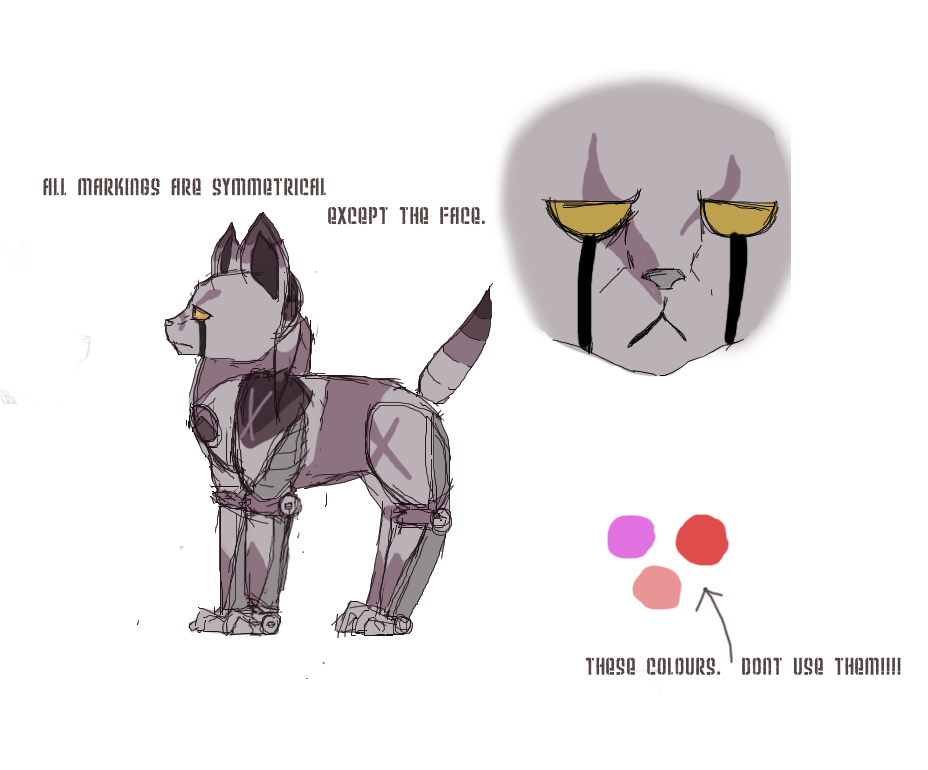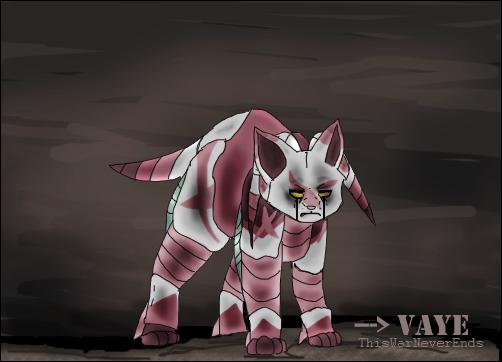 By Others
hover to see who drew.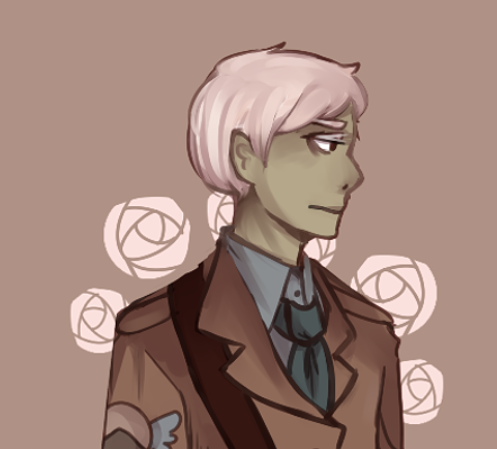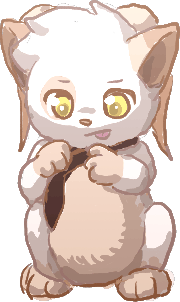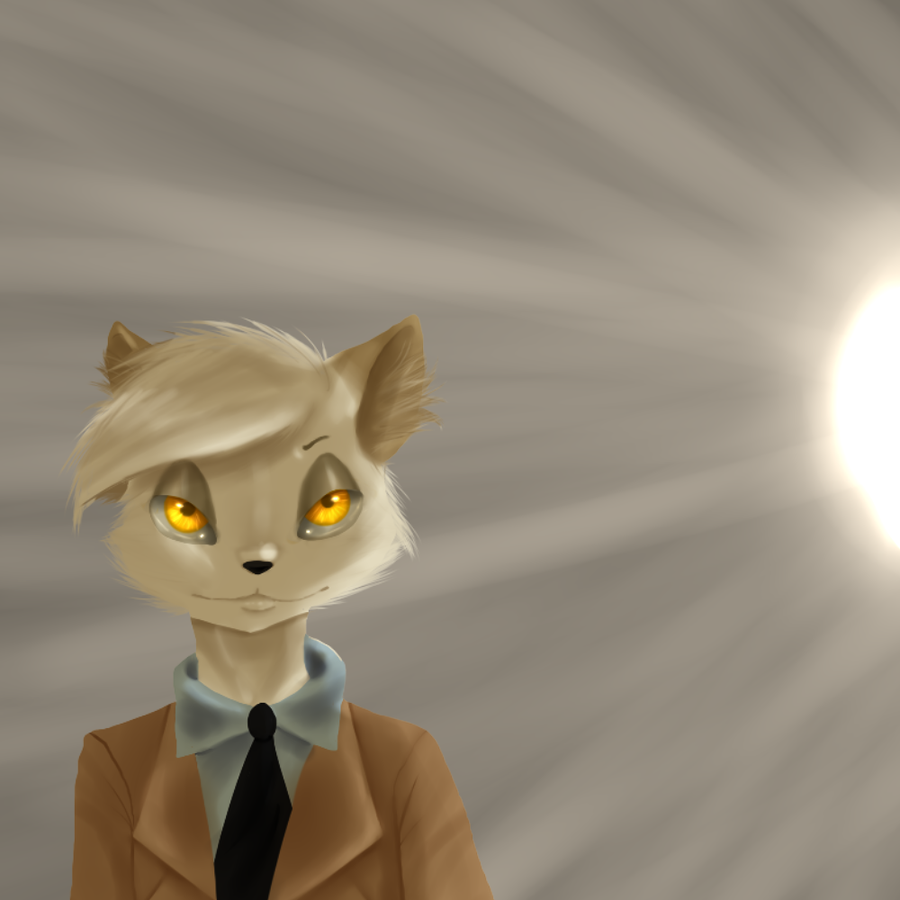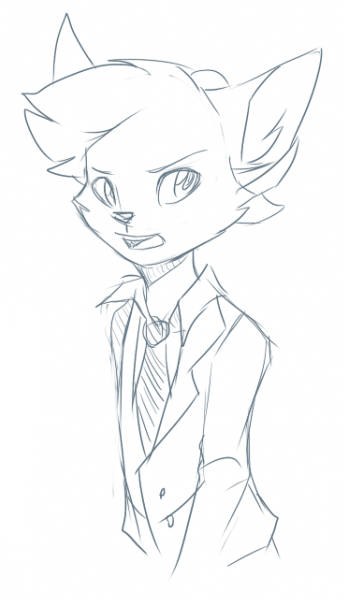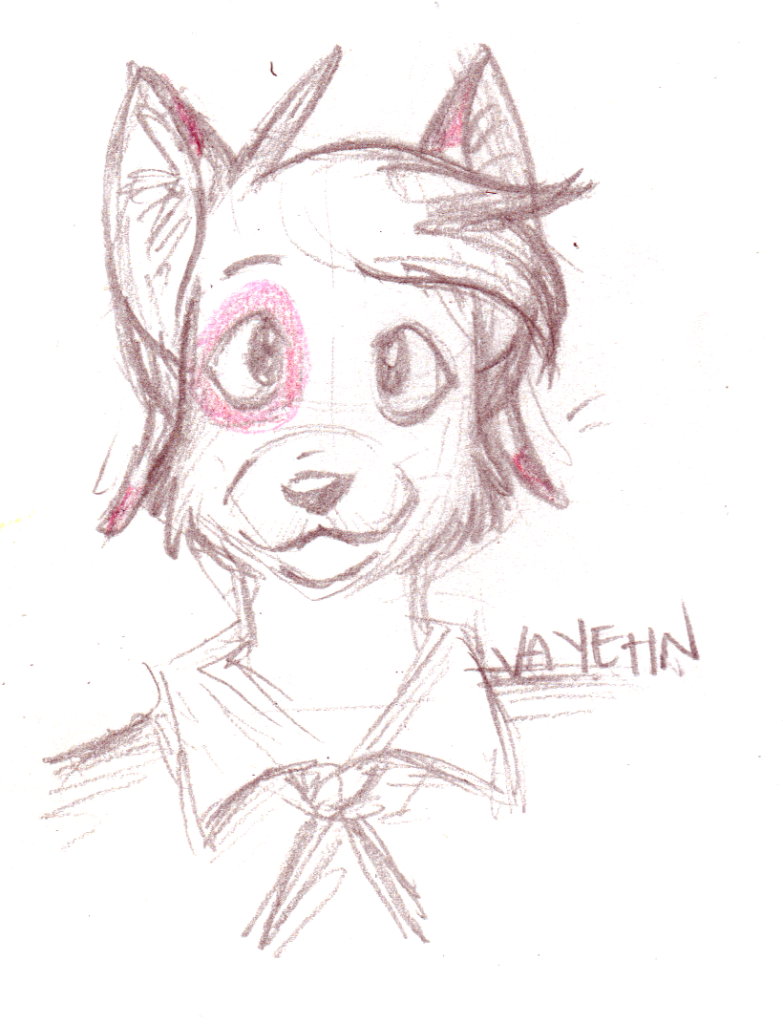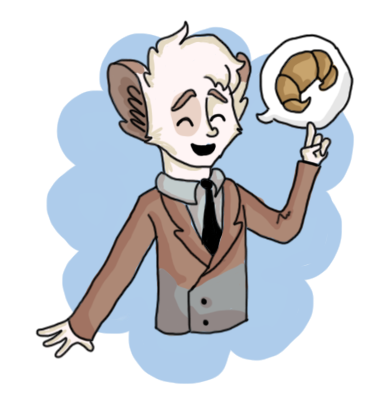 I FELL DOWN AND I GOT BACK UP