Best viewed in Firefox while listening to any variety of bossa nova.






WELCOME!
When you think of a horrible dictatorship of alien cat things, you would probably expect a plethora of
horrible things
to happen to you if you wake up at one of their bases.
Perhaps they'd experiment on you. Or turn you into a robot. Or even worse.
Lock you in a prison forever? Sounds plausible. Keep you as an unpaid miner? Just as likely.
But
this?
This was just odd.
There it stood.
A fluffy, white-and-pink creature, about five foot four and donned in a particularly strapping uniform seemed to loom over you as you looked up at him from the floor. Rubbing your head, you blink a few times to see if it was real.
A huuuuuumannnn? We never see THESE around here often!
His tone was...cheerful? Surely he was going to dissect you or use you as a living battery. That's
just how members of alien dictatorships work
Apparently not in this case. If anything, it seemed like he'd rather chat with you over a cup of tea. Perhaps this is a ploy. Or maybe..he could be friendly. But that's quite unlikely.
---
A PEACEFUL SOLDIER
The alien soon grabs your arm and drags you over to what seems to be the base's mess hall. Nobody else was in the room, presumably on duty.
Sorry about the...venue. It IS awfully drab,
the alien says apologetically
No room for any pretties in a military base, no?
You nod your head in agreement, as he puts his elbows on the table and rests his head in his palms.
Soo...what's your name, human friend? doberman555, you say? Oh, that's nice, veryverynice.


Oh, no no no, this isn't a trap! You humans are so silly.


You know it was soooo nice of you to visit. Not many foreigners come to observe our military in action. It's a quite nice force.


...Your hair looks fine, don't worry about it.
You interrupt his rambling with an inquiry...his name?
Oh yes, how rude of me. Hehe. I'm Corporal Vayehn Lievi of the Imperial Army. Most just call me Vaye. No formalities needed in your case.
You stare at him in disbelief. How on Earth is this
fluffy little thing
a soldier? And if so, past the rank of private?
You've gotta be kidding me. You? A soldier?
Vaye nods.
Ahyup. They sent me out and...and...
And?
You were growing impatient.
Haaaa, I'll explain it later. Care for some coffee? I apologize for the quality..this IS a military base, you know~
You sigh. It's not like you had somewhere to be.
---
ABOUT
who, me?
☛ Name: Vayehn Lievi
☛ Alias: Vaye
☛ Rank: Corporal
☛ Nationality: Imperial
☛ Fur: White and pink
☛ Eyes:Pale yellow
☛ Height: 5 feet 4 inches
☛ Figure: Short and weak

☛ Species: Acara
☛ Brush: Robot
☛ Gender: Male
☛ Age: 23
☛ Intelligence: Pretty smart
☛ Personality: Friendly, paranoid, childish
☛ Alignment: Neutral Good

Other info
: Though not very strong and pretty timid, Vaye is a kind-hearted fellow, especially towards those he knows are of no threat (such as most humans). Vaye has severe combat stress issues, and often hallucinates explosions at night. Loud noises scare him, and he has regressed to an almost child-like mentality. Despite this, he is incredibly good at hiding his problems and often manages to remain friendly and cheerful...until the subject of war is brought up.
Likes
: Peace, candy, pastries, talking, pretty things, silence, humans, money.
Dislikes
: War, bombs, loud noises, rude people, his superiors, being alone, licorice.
---
A SIMPLE TALE OF WAR
Now, my tale begins from the beginning. It's not like I'm gonna let you get by with hearing only my
recent
history, huh?
So just sit down and listen for a while~





Part 1



I was born into a very wealthy and influential family. My mother was an accomplished musician, and my father was a propaganda director at the Imperial Ministry of Media. Needless to say, I had quite a bit as a child, but I was a lonesome boy. My parents wouldn't let me associate with the outside world, save for a few of the other rich neighbor kids, who were just as sheltered as I. I had no brothers, no sisters, no pets, and the servants were often too busy to talk to me. To make up for it, my parents just bought me more and more stuff in hopes of making things better. Sure, it occupied me, but I wanted to see the world.

Now, you see, my parents were avid supporters of the Imperial Military. Everyone was. They expanded our nation. They protected us from threat. They kept order. My father was unable to join due to flat feet, so he hinted at his desire for me to join all throughout my childhood. But he wouldn't be satisfied with just anything. He wanted me to be smart and able enough to work my way up to an officer. We watched war movies, he instructed me extensively on the workings of our military and the history of the Empire. He taught me about government, geography, even science and medicine. When I got older, he even hired tutors for me. They made war seem so exciting...almost like a game. It seemed like that perfect bit of adventure and intrigue I had desired all my life. I knew I wouldn't die. In the movies, the rich officers always lived. It was always the grimy infantrymen who went, and my father assured me he would make sure I would never ever have serve as cannon fodder.





Part 2



The day I turned seventeen, my father drove me to the recruiting station. I wasn't the strongest of men, and I was quite short. However, I had no health problems, and soon enough they were telling me I had three months to prepare myself for basic training. Basic training? I wasn't too worried. Just some yelly guys and obstacle courses and push ups. It didn't sound all that bad at all. Just another point in my new life of adventure, right?

Wrong. Ohhh, boy was I wrong.

Because I didn't expect the worst, I really didn't...train all too much before I had to be sent to the training complex. There...I met him. He was probably the largest, angriest, most intimidating man I had ever seen in my life. Why, he would probably terrify the drill instructors I saw in the movies to the point where they'd run away in three seconds flat. His name was Sergeant Zero, referred to only as "sir," and certainly didn't act like any gentleman I knew. On the first day we were at the training base, Registration Day, he would pace up and down the ranks, picking on the recruits for anything he could find. He made fun of one for having a big nose, another for constantly slouching. And me? He would lash out at me for my high voice, short stature, high income, big ears, and my inability to do less than ten push ups in 20 seconds. In that order.

The rest of my time there was just as miserable as that first day. I was the slowest, the weakest, and apparently the whiniest of the group. However, unlike most of the other buffoons, I actually had a brain. I was made for more than just infantry. I was made to lead, that's what Father said. As soon as I got training over with I was sure they'd place me in with the officers and rank me up to at least a lieutenant.





Part 3



Almost exactly after I had passed training, and at times I don't know how I even survived, the higher ups decided to assign me to an infantry unit. An infantry unit. My father wasn't able to get me a position as an officer, it seemed. There were many among the crowd who watched us get on the ship to head off to war, including Sergeant Zero, who was unable to fight anymore due to a previous injury to his face that severely damaged his eye. Everyone was nervous. I felt the tension build as the ship lifted off and broke through the atmosphere at breakneck speed. It was a few days before we reached our destination, one of the outer planets of the Empire that was being attacked by its former residents. They were very well trained and disciplined as soldiers, and had a force similar in skill to ours. Although we highly outnumbered them, we sustained many casualties...too many for me to count.

The shelling never stopped

There were explosions everywhere. When we went to sleep for the little time we had, there were always screams of pain and shots in the background. I could never get any rest. The screams haunted me. Every time I closed my eyes I saw not the enemy, but the bodies. The wounded. The screaming faces. I had never experienced anything so horrific. War was nothing like the movies my father brought home from the Imperial Ministry of Media. Imperial soldiers died just as often as the enemy troops. All would fall...regardless of rank. All would suffer.

One day an enemy soldier shot me in the side. I had to go to the little makeshift tent they called an infirmary. There was when the night terrors would begin. I screamed in my sleep for hours, and it was impossible to wake me up. These continued for days. prompting the general to label me as a hazard. He decided, and for good reason, to send me and the other severely wounded back to the base to pursue non-combat duties there. I fainted as soon as they stepped in to carry me out to the spaceship.





Part 4



I was still unconscious after I arrived back at the base where I was trained. I remember waking up in an actual hospital bed, but the shelling was still there. I still heard it. For hours and hours I still shuddered with the visions of war still alive in my head. The night terrors continued for months.

Well, I did get better...kind of. The extremely realistic visions have gone, but to this day, I will hear muffled screams in the night and explosions of varying intensities. At least I can now sleep again.

im rewriting this vaye is a secretary now not a prison guard the poor guy cant handle that what was i thinkiiiing




---
THE OTHERS


coming soon~




---
ART

Drag the pictures to the address bar to see the full view! Newest at top~

By Puppeh



Me as I am now~
Aren't I pretty?.




My semi-old design
I was still the same, yes, but all...metally.




My old design
Oh, I was a much different fellow back then. Ew.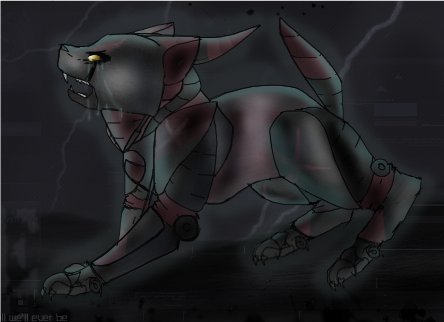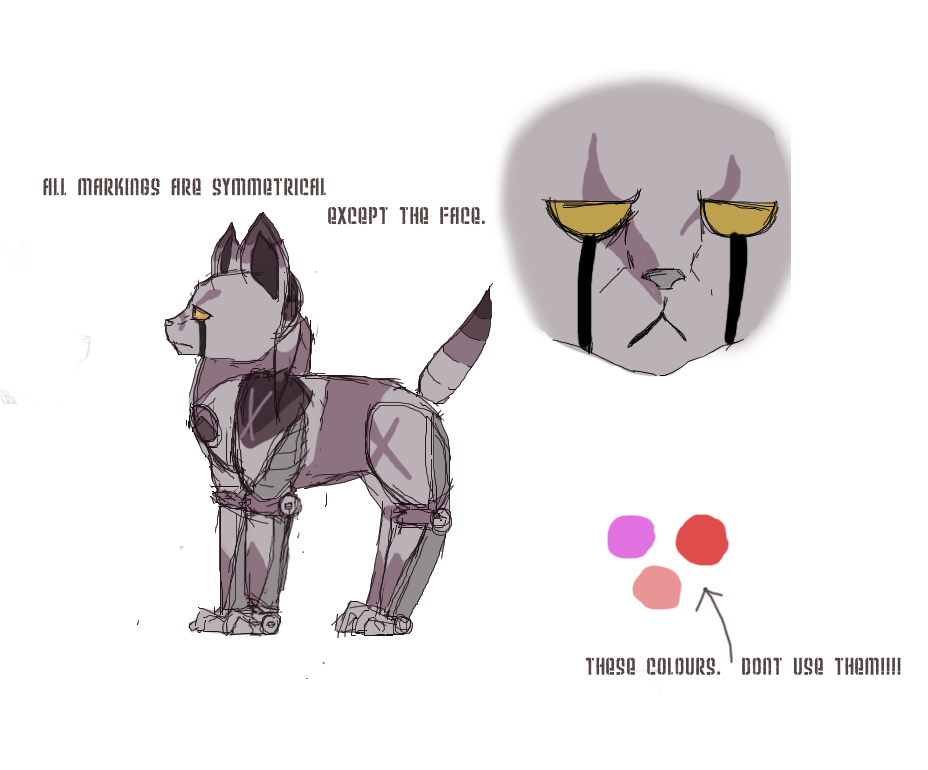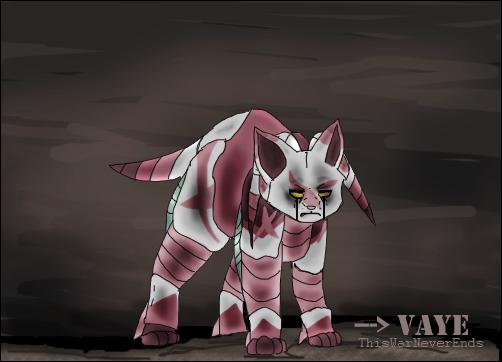 By Others
hover to see who drew. people without neopets accounts will be credited by first name



Me as I am now~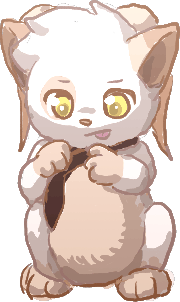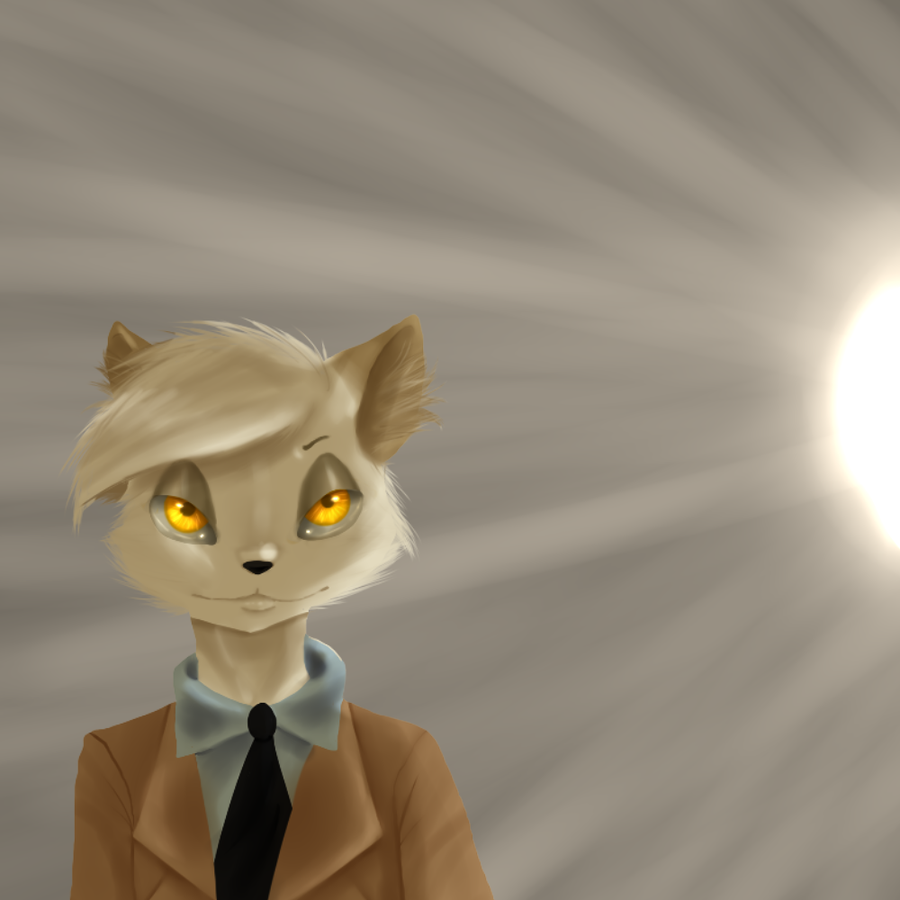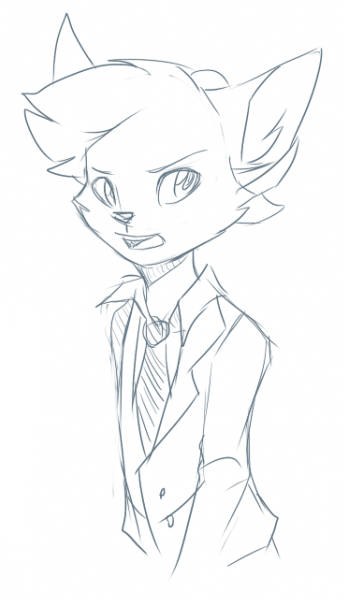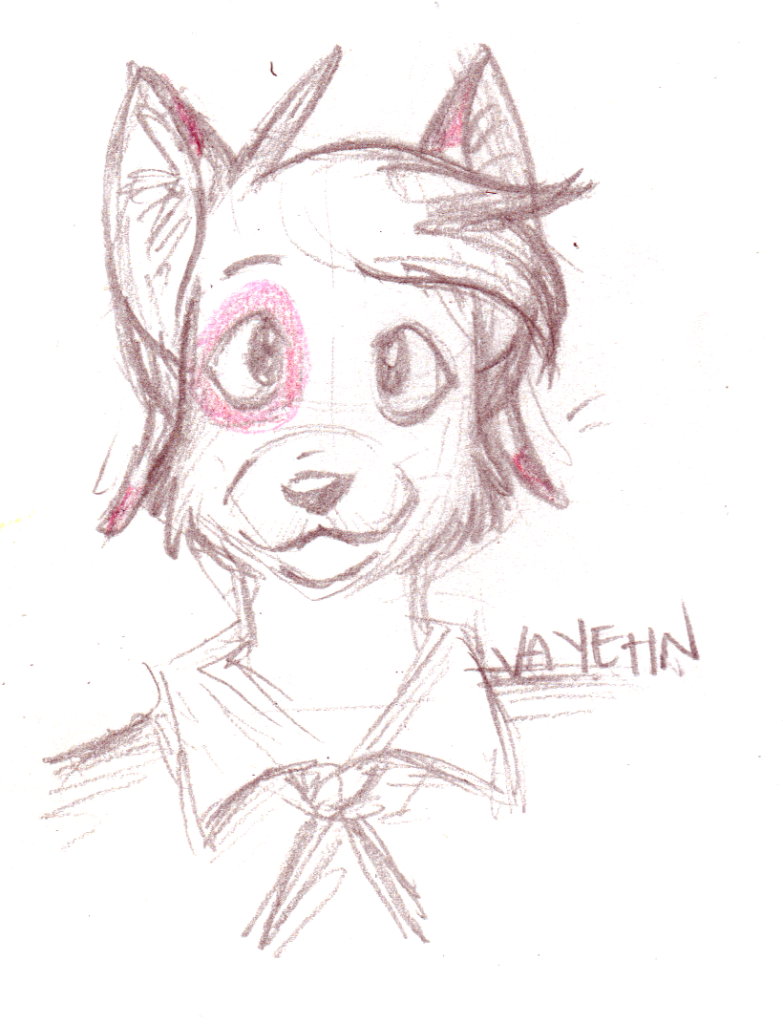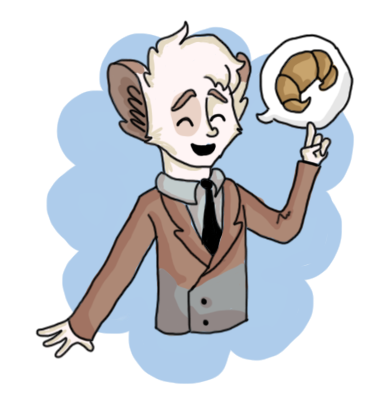 My old designs
---
TRINKETS


These are pretty little things I found throughout my life. Aren't they absolutely darling?



Robot
Cute little robot acaras~




White
Because robots are hard to find, white works too!




Custom
Made especially for me







---
TROPHIES


coming soon~




---
LINK BACK?
50x50








80x35


---
GOOD-BYE
Links to Puppeh's pets

Other pretty pages





If you wish to trade links, feel free to neomail Puppeh here