Clecky's Customs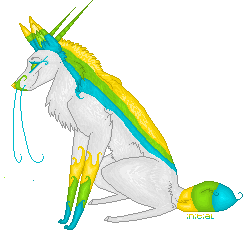 Status
SET 1 Requests : retired
SET 1 Trades : retired
SET 2 Requests : retired
SET 2 Trades : retired
SET 3 Requests :
maybe
SET 3 Trades :
yes
SO YOU WANT ONE, EH?
Sets 1 and 2 are closed forever because I'm tired of them. Um so on set 3 I don't have a template for feathery wings yet so hopefully I'll get that soon. That's pretty much it, and like 90 % of the other people, I don't do clothes either. Apart from that I'm pretty flexible with the lineart; I'll do different tails and such. Also, if I have a waiting list, those who have already completed their half of the trade immediately jump to the top of my priority list.
To Do List
none :D
SET 1
SET 2
Paws off, or you'll have TNT to answer to 8D.
NEW SET: Set 3
Okay these are new customs open for now to the public :) Okay, I might want a trade and I might not. That depends on your customs or if you even have any. Otherwise you just get a free custom lol. But trades take priority over freebies always. Also, if you'd like me to decorate the cupcake or take it off altogether, just make sure and tell me with very specific details (:
ADOPTED
8D yay!!! so cute!!!
ANNDDDDD a ginormous thank you to Kristin (littledragon1800) for making the custom below for me without asking for anything in return :DDD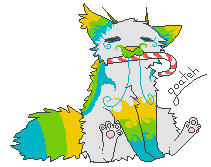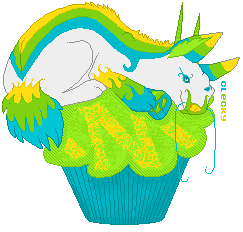 And these are of my lovely little Julian :DDD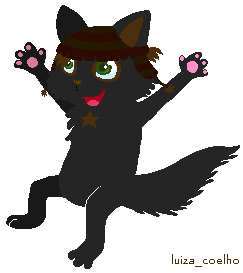 Credit
This css came from
Spiddi's css. (x_rooster_x) Click here!
I got this homepage from Neopets.com
[Click]