what you want
Originality

You want your submission to stand out from the crowd. How do you accomplish this? Simple--
don't write a story that has been done before
. People say that there are only ten plots in the world, but there are thousands of subplots. Make your characters and your plot/subplot as original as possible.
For example, how many stories about band geeks have been published in the Neopian Times? Very few, before I started my Band Geeks series. I chose an original topic I was familiar with, used my own life to enrich the stories, and it paid off. Seven of my twelve stories (one's a three-part series) are about music and band.
NOTE: Something to avoid here. You may think that your "here's how I found my pet and she came home with me happy ending yay" story is original, but it's probably not. Mine only got in because I made the pet an amnesiac:
You are different than me. You have a memory, a past. You also have a future. Me? I have nothing. I start from scratch every day, scrambling to recover what I have lost. You? You have no such problems. I still remember nothing before this occurrence. I find it odd that you, all of you, can remember so much. I can't even remember my name.
(No Choice,
laurapet131
)
Believability

There are some weird things in Neopia that are generally taken as believable. I'm guilty of this; I have pets playing all sorts of instruments! What I'm talking about is, are the motives correct?
Taking a story I read recently for an example, I was a bit surprised when I finished one part. In it, a boy leaves his life--which is not portrayed as horrible, just mildly bad--behind to leave with someone who was prepared to kill him, saying, "You're my heroes!" What are the boy's motives, and would that really happen if that situation occurred?
If it wouldn't happen, readers are left with dissatisfaction. While most readers will believe ridiculous events like Neopets playing the trumpet (it's called suspension of disbelief), if the motives seem unbelievable, chances are your story won't make sense or be good.
You're not singing high enough," he chided softly, paws skimming over the piano beautifully. He was helping me with my scales, trying to determine my range.

I craned my neck upward a bit, in preparation for higher notes. I began to sing, but he quickly stopped me.
(Confessions of a Musically Inclined Hissi: Part One,
pandora
)
Creativity & Plot

You'd think this would be a no-brainer, but really it needs to be said. Nobody likes reading about a character they just met in another story...and another story...and another story. Be creative with your plot; and on that note,
have
a plot. If your entire story is a steam-of-consciousness ramble about how guilty your Neopet feels about something, it's boring. Quite frankly, you need a plot.
Stuck for plot? Make something happen. Is your character stuck taking a boring test? Make his pencil break. He gets up to sharpen it and trips over the school bully. Bully pulls out a ray gun and zaps him into an alternate dimension. I'm exaggerating, but that's what you need to do.
Make sure you're not just writing a story for the glory of saying you've written a story. You want to take your readers on a journey, and the journey must make the readers learn a little more about themselves. They're not reading for an insight into your brilliant mind; they want an insight into their own. (Not my words--from an issue of TheWriter magazine, 2006.)
Whitney did another scan of the crowd as the trial went on. He actually saw something interesting. In the box, the same box that Whitney had previously been sitting in, sat someone else. And he was holding a knife. It all came crashing down on Whitney in that instant. The poisoned gavel (which Whitney was actually holding at that very moment) was a decoy. A distraction. The purpose? To get Whitney Tungsten, the very best agent of the opera, on stage, alone and unprotected. Whitney was the real target.
(Whitney Tungsten: The Agent of the Opera,
yoyti
)
Conflict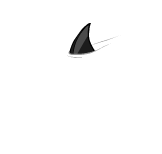 Stemming from PLOT, we have CONFLICT. You need conflict. Let me tell you a little story...
I had a story I was trying to submit called "Temporary Endings." It was a neat little story, but the only conflict came from inside the main character's head. She felt like her friends were leaving her, and she was very lonely.
Well, this doesn't make for a very entertaining story. So I scrapped that story out of the series arc entirely and wrote "Marching - A Band Geek Story" instead. This, too, had its problems. The main antagonist randomly turned nice near the end. But I cleared that up, made more conflict, and resubmitted--and it was accepted.
It just goes to show: a little conflict can do a lot for a story.
They were laughing to make me trip over the notes.

Because I wasn't focusing on the music, I messed up. Big time. I couldn't get started again, and Ellen wouldn't let me try again from the beginning. I was sent back to my seat in disgrace.

I was the only one who wasn't able to finish the song.
(Marching - A Band Geek Story,
laurapet131
)
Grammar/Spelling

Oh boy. I can't believe I haven't added this until now! (And this site has been open for how many months?!) Anyway, correct grammar and spelling is EXTREMELY important. (Note: It's spelled GRAMMAR, not GRAMMER.)
I understand typos happen. I also understand breaking some of the grammar guidelines to have a more casual feel, such as using "and," "but," or "or" at the beginning of a sentence. However, you need good grammar and spelling to keep the reader.
I know a lot of people (and I happen to be one of these people) who will stop reading if the story involved has a lot of typos. I absolutely hate typos, especially if the writer seems like he didn't care enough to fix them.
So, at the risk of alienating picky readers like me, use good grammar. Spell-check is there for a reason, but even that won't catch everything.
Diction

Due to the prevalent quandary of elocution in the fields of chirography and stenography, some bibliophiles are eschewing works by certain writers. Their preeminent concern is that writers are employing the use of diction far superior or inferior to their audience's.
Say what?
I said, cuz of peoples writin' a way that the readers don't like readin', people ain't gon' read their stuff no mores. They doin' this becuz the writers be talkin' high-an'-mighty or way down like trash speakers.
Was that any easier to read? Maybe, maybe not. The point is, if you use a diction (way of speaking/writing) far above (first paragraph) or far below (second) what your reader's diction is, they won't understand a word you're saying. Make sure you direct your diction to your specific audience, which, on Neopets, is probably younger than we'd like to think. If you're aiming for the Times, here's my advice to you: use more sophisticated words, but use them sparingly. If your writing starts to look like the first paragraph of this section, it's time to step back and cut out some of the inflated diction.
Conciseness & Comedy

As fun as rambling is, keep your story/article as concise as possible. Don't confuse this with super-short; nobody likes a paragraph being passed off as a story. However, don't use too many big words, and take us on a tightly controlled trip. We want to see a definite introduction, middle, and conclusion, and we want to be taken smoothly from one to the next. Remember users of all ages enjoy the NT. Most people won't look up unfamiliar words, so by using too many you risk obscuring your meaning.
Humor is something most people like to see in a story, but with some topics it just doesn't fit. If you're writing a story about loss and depression, don't try to force humor into it. If you have a happier topic, however, go for it! It'll make readers want to keep reading. Articles in the Neopian Times are often based on comedy or satire:
Christmas can be a fun, joyous season, and in the weeks leading up to the big day there is much celebrating and a lot of festivities. Everyone seems a lot kinder and more sharing over the Month of Celebrating in Neopia. However, our job here at the Neopian Bureau of Holiday Health and Safety (NBHHS) is to warn everyone of the true dangers behind these Christmas festivities.
(A Christmas Health and Safety Message,
popolopolis_the_3rd_
)
Adherence to the Guidelines

TNT has already set up some
Handy Tips
to inform you of what they will and won't accept into the Times. If those confuse you somehow, a good law is: if you can't talk about it on the Neoboards, you can't publish it in a story. Don't know what you can talk about on the boards? Read the
T&C
(Terms and Conditions) and the
Chat Guidelines
. Anything against the Neopian laws will never be published; that's just common sense.
TNT also references "real world technology" in those Handy Tips. Neopets don't have cell phones, computers, or buses; you have to come up with a creative way to communicate, research, or transport. "Virtupets technology" is all right, as seen here. However, if your go-to excuse for breaking these guidelines is "It's Virtupets technology!" you may be less than successful in being published.
I'm sorry, Ness," the boy mumbled. "But you and Kylee have to get on the train that will take you to my friend NV's account. The new technology from Virtupets... it's so undependable, the steam train... I don't want to use it, but it's the only way. It's the only way. Izzy... gone..."
(No Choice,
laurapet131
)