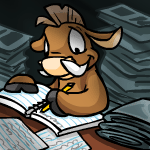 ---

Game Avatars


Grundo - Snowthrow!

Draik - Escape from Meridell Castle

Volcano Run

Spike!

Extreme Herder

Faerie Bubbles

Chia - Florg

Avatar Collector

Extreme Potato Counter

Typing Terror

Bilge Dice - Lucky Streak!

Skeith - Jelly Processing Plant

Petpetsitter

Brightvale

Meerca - Chase

Freaky Factory - Yoinked

Ice Cream Machine
---

Item Avatars


Stamp Collector - Mystery Island

Stamp Collector - Virtupets

Stamp Collector - Tyrannia

Stamp Collector - Haunted Woods

Stamp Collector - Lost Desert

Stamp Collector - Snowy Valley

Stamp Collector - The Battledome

Rubbish

HT Richest
---
Random Avatars

Snowager - Rawr!

Aisha Scalawag

Grundo - Discarded Plushie
---
Miscellaneous Avatars

Buzzin

Caption Contest - Funny

Neopian Times Star

Neopian Times Writer
This list was generated by Jellyneo's Avatar Checklist Tool!
THANK YOU TO ALL MY KIND LENDERS!!!
I would like to extend my thanks to plasma_lemon for loaning me an Icy Snowflake on a particularly snowy day in Terror Mountain, and Baako (rapperdalizard33) who vouched for me and helped me get my first avatar lend. Thanks so much!!! :D Also artist_at_work111 for letting me take part in my first chain lend. I love my new Jetsam and Quad avatars!!!
jessisovamyhouse - thank you, thank you, thank you for the free meowclops lend. one-eyed kitty cats are so cute!!!
booboohed - you are truly a very generous neopian! blumaroo -fire! and werelupe avatars...you are awesome! :D
_lauria_ - Thank you for the free FQD lend! You are very kind! :)
bustarhyme - You have given Chokato (TCG) to User 'princesslfamanda'. Click the button below to continue. thanks so much for the free lend. it made my night! :D
xxxxrunexxxx - thanks for the ZDAP lend. :)
a very big thanks to the person who lent me adam!!! you know who you are. (:
A huge thanks to Nikki (angel70397_2) for trusting me with your pet! (Grey Wocky - *sigh*)
Heather (dr_dazzle) thank you for the quick and easy draik lend. You rock!!! XD
My appreciation to Rachel (pink_fox04) for the pound transfer lend of a very old harris petpet. (:
Thanks Diana (dianalovee/_winter_raven_) for being so kind and chain lending out your avie pets. Because of her I have Ruki - Mummified!
Something Has Happened! You are now eligible to use 'Slorg' as an avatar on the NeoBoards! - Thank you Karla(kspare2)for the pound lend and my 271st avie! XD
Thanks again to Diana (dianalovee/_winter_raven_) for loaning me her triple threat pet. Orange Grundo, Mazzew, and Mootix all at once?!? Color me ecstatic!!! XD
On 6-22-11 I was lent BGC for free from a very kind lender on the TBGCC board. If you are looking for a lend I highly suggest you start there. Everyone is so friendly and it is just a great place to chat and look for a lend.
To my guildmate Vicky(vickiebabe92)-thank you for the loan of your Island Quiggle with an adorable Huggy attached. XD
---Something Has Happened! You are now eligible to use 'Whee!' as an avatar on the NeoBoards!--- This was the last petpet avie I needed. Thank you so much Deanna(popcorndeanna)!
THANK YOU THANK YOU THANK YOU so much to Roo for the krawk lend!

A big thank you to Manny (supermanny90) for the SF code. You rock dude!!!! XD
Was lent MSPP for free on 7/31/11 by a very generous totally awesome lender who found me on the MSPP/SuAP Lendees board on the AC. If you want to get lent don't ask me who my lender was because I will never tell!
8/1/11 ---Something Has Happened! You are now eligible to use 'Super Attack Pea!' as an avatar on the NeoBoards!--- Once again THANK YOU THANK YOU THANK YOU to my generous lender! Oh what was that? You'd like to know who lent me? Well, aside from the SuAP lender, who will forever remain nameless, my good friend Chrissie(liltexanbabe3) lent me her pea chia Pota. Two fantastic lenders to make one super cute avatar!!! Thanks guys!!!! XD