Introduction
INTRO
Story
Story

THIS IS JUST A SUMMARY – FULL STORY COMING SOON
Tanukita was born into a very materialistic, rich family. Every year, they would take a trip to the islands to enjoy the sun and fruits of their wealth. But the poor young wolf had other things in mind. She much preferred to wear simple, comfortable dresses and go shoeless down the beach. And good times were endless when she'd play with the islander children, learning to fish and weave baskets.
As she grew, so did her parent's expectations for her. They no longer approved of her running around in plain skirts, getting sand all in her fur, hardening her paws on the hot ground. And they demanded her wild hair be tied up and combed. Well, Tan would have none of it.
Tan had finally reached early adulthood, and often went into town for her family to gather food and trinkets. There along the port, she met a handsome young pirate and they quickly hit it off. She left the fruits she'd bought to rot on the beach as the two of them eloped down the sands far from town.
Never had Tan done anythig so daring, but she didn't care. This boy would give her the life she'd always dreamed of, free and full of love. But as always, life had other plans..
Tan's new love began to feel as though he couldn't provide enough for his bride-to-be. Though he'd sworn off pillaging and pirating, he decided it was best if they were to live happily. Only one trip, and he should have enough gold for them. Tan agreed, knowing a pirate's life had always been his first love, and she watched him leave on a ship toward the horizon.... from which he never returned.
Some of the islanders that care for Tan tried to tell her he must've died in a storm out at sea. But she would hear none of it. Still to this day she watches after their little hut on the beach, gazing out over the waves, waiting to see her love again.
Stats
Name: Tanukita (Tan-NEW-kee-tah)
Alias: Tan
Age: 25 Years
Gender: Female
Status: Betrothed
Description: Sandy pelt with cream underbelly and hind paws, and cream splotches on the end of the tail; chocolate forelegs with splotches on elbows; chocolate eyes; pink tropical flower on right ear; cream, tussled hair down to a little below the shoulder
Personality: Devoted; Loving; Hermit
Friends: NoneLove: Her pirate
Pups: None
Kin: None claimed
Enemies: None

Likes & Dislikes
Adores
-image-
Fishing
Cooking
Swimming
Loathes
-image-
Crowds
Storms
Loneliness
Allies
Zechire --SOON SOON SOON SOON SOON SOON SOON SOON SOON SOON SOON SOON SOON SOON SOON SOON SOON SOON SOON SOON SOON SOON SOON SOON SOON SOON SOON SOON SOON SOON SOON SOON.
Enemies
And it has had the same effect both ways - no enemies, either!
Adoptables
Rules
-Do NOT enter into the Beauty Conest
- Do NOT claim as your own
-Do NOT erase my name
-Do NOT edit the code in any way
-Do NOT edit the lineart, coloration, etc.
-If there are problems with the code, please neomail EchoErratica so she can fix it!

This sample is NOT for your use!

Customs
Requests: Open / CLOSED
Trades: OPEN / Closed

- Do NOT take what isn't yours
- You may use these off-site, but only if they are yours.
- Do NOT remove the link-back
- Do NOT edit these in any way; if they are wrong, alert Echo
- Neomail Echo for custom trades (if they are open), or for any questions.



Sintracs (App)

Zacquez


Kyonix


Lleushak


Tanukita (Me!)

Lanryk
Clones
Gifts
Art from others..


Tan in Anthro form, by the lovely Spiritroop. Thanks so much!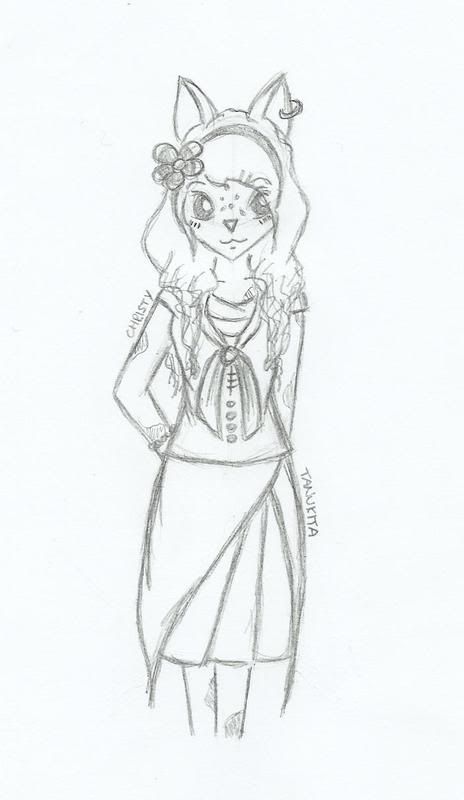 Another anthro drawing, done by the amazing SugarChristy. I love it! X3
Return
I hope you enjoyed your time here. Please, take one of these portals to remember me by, and maybe you'll come back someday?
Leave Me
Take these portals to far away lands..
Thanks, Heartes, for making me the lovely flower button!