Hello my name is Sycilia the Jubjub. I am 72034 hours old. I have 12 brothers and sisters whom I love very much. slurpiesforever, my owner takes me to exciting places all the time. Last week we went to the top of terror mountain and I went free fall parachuting and mountain sliding. It was a bit nerve-wracking but fun all the same.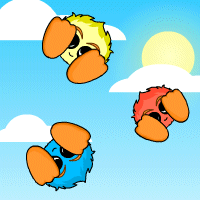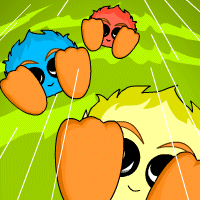 This is a picture of some of my friends. I do have some non-Jubjub
friends also, but they chickened out - so much for brave Lupes eh :)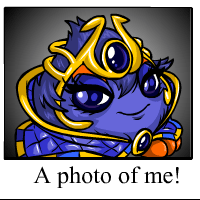 I love to go on holiday with my friends, especially to the beach. We always play a game of gormball which is very good fun, although you do get rather wet! If you want to know more about me or want to be neofriends with my owner, slurpiesforever, just click on their name. Anyway I have to go. My mom is calling me. It was great meeting you guest and I hope to see you again!