in the forest
Time waits for no-one, so don't be afraid of tomorrow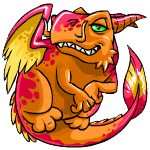 Layout works best in FF/IE. Press F11 for full-view. The images will take a while to load.
The forest was silent. And in a time where summer was in full swing, the air was heavy and humid, perfect weather on what seemed to be a perfect blissful afternoon... the silence was foreign. Eerie. Unsettling. A stray cloud moved gingerly across the sun, setting the forest in a shadow.
Ryan crept between the trees, placing his feet down carefully. His bow was ready in his hand from his nerves but he needed not an arrow drawn... he was a skilled hunter and could pull an arrow within a second as he had practised so often. What he wasn't prepared for however, was what he was hunting. Because he wasn't entirely sure.
Deer in this area had all but disappeared. The forest used to be rich with them. But the game had gone. And it was his game. It was his livelihood that depended on the deer, and when they died, he died. Usually wolves or big cats that had taken up this territory were to blame, and in the past when a new pride or pack moved in he'd either drive them out or kill them to avoid competition for his meat. But the carcasses he found this time... they were strange. They were cooked. Or at least charred like they had been put on a giant roast pit, which considering the size of some bucks was a huge feat. But there was no evidence of fire building from other hunters. So who, or what else, could have done this? He blamed it on magic, perhaps some other hunter who also practised the arcane arts and was able to posses magic over fire... but he wasn't too sure. The bite marks, the gnawing on the bones... perhaps scavengers feasted on the remains, but he couldn't be certain. What he did know for sure was he was filled with dread. The shift of atmosphere in this part forest was unsettling. He had travelled further into it than usual.