Links
Neomail Jackie
About Jackie
~Neopets Escape~
The Usul Room
Back to Neopets
Latest News
Happy Usul Day 2016! Added new sections for the
custard and clay
usuls. If you have one, let me know!
There is another
usul directory
that we are affiliates with. If you want to add your usul to this directory, send missxsashie a neomail.
Thanks so much to
Brooke
, we have some cool new buttons. Feel free to select one that is either that color or a color close to your usul
Affiliates
We would love to have your featured page as an affiliate. Just simply neomail Jackie to be added on the list. Thanks!












Cool Guides
Here are some cool guides to check out: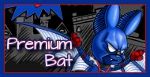 Credit
Thank you
Vibe
for providing the coding help for me.