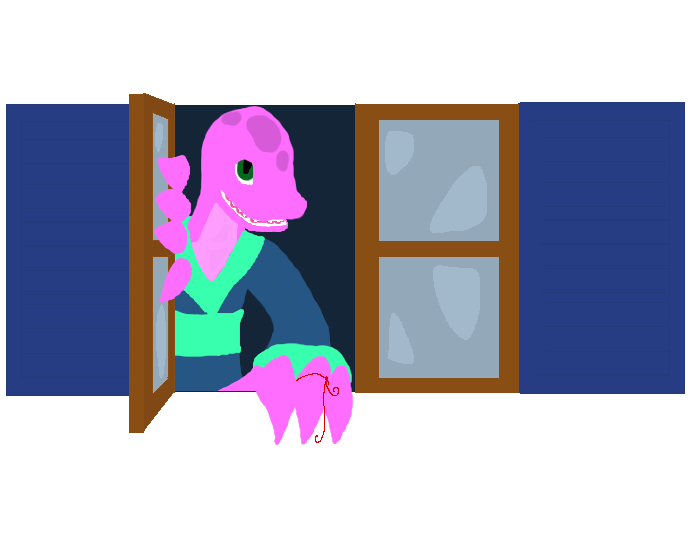 Hello~
Who are you?
You're not one of those nutters who thinks wizards are all secretly evil or something, are you? No? And you're not selling anything? Well come on in then! No, I'm not going to ask why you're here. As long as you're not trying to kill me or sell me stuff it's a lot more fun to guess.
My name is Stephen Bellamour and I don't remember how old I am. I've got memories going back about six years but I'd have to guess I'm about 30, going by the state of my teeth, my knowledge of the world (apparently some of that stays with you when you delete your memories) and the averaging of a few different people's opinions. I'm apparently very rich and also a wizard, which would be how I managed to delete my memories in the first place. It's easier said than done. Whacking yourself on the head with a pole rarely works. I've spent all of the time that I can actually remember trying to recall the memories I once removed. I'm sure I had very good reasons to remove them, but I'm also quite sure I knew that wouldn't be enough to keep me from trying to get them back and likely took precautions to prevent myself from finding them which frankly just tempts me even more because I think it would be quite a feat if I could get past all the defenses I undoubtedly put up. I'm a very good wizard. And also somewhat competitive, or so it would seem. I'm driven by curiosity to try new things, usually on myself or my butler(I have a butler), as he's rather resistant to magical backfires and I can't seem to find anyone else who'll volunteer.
Im also a guy. If that wasn't obvious. Evidently people tend to assume I'm female because I'm pink and I wear "dresses" (they're robes). I'm a hissi. Trousers aren't exactly an option. And pink is so not a gender-specific color.
Ive had my home in the Haunted Woods for as long as I can remember. Which, as I've mentioned, isn't really very long. It's still home, though! It's really a very nice place despite the unfortunate implications of its surroundings. It has three stories and a basement, mostly filled with spare bedrooms and things that used to be bathrooms but no longer function as such because I sold the toilets. I don't think any house needs more bathrooms than it has permanent occupants. On the first floor there are two bedrooms, a functioning bathroom, a kitchen, a dining room and a den. They all look very nice thanks to Alfred. On the second floor there are no permanent fixtures. The rooms are used for my constantly fluctuating storage. The third floor is where I put things that I have two of. I'm pretty sure there are unnatural things living in it. The basement is my laboratory, where I perform experiments that don't need to be tested in the field. The remains of the contraption I apparently used to remove my memories are sitting in a corner down there. I've not been able to learn much from them, since they combusted before I woke up, but I was able to retrieve a red thread from them. I wear the thread around my finger so I won't lose it like I lost the note I wrote for myself.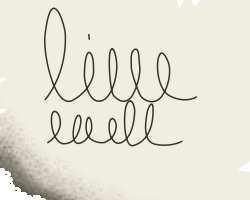 In case you hadn't figured it out the first three times I said it, I suffer from self-induced amnesia. Of course, since I don't remember what happened before I woke up I don't know it's self-induced. I believe it is, though, since I woke up in the basement of my house (that's one thing that I remembered--the house was mine) next to the burning remains of a magical machine which I distinctly recognized and because ten minutes after I put out the fire Alfred showed up at my door and insisted that I'd told him to come. With Alfred's help I eventually managed to clean up the basement somewhat and scavenge my important-looking red thread from it. While we were cleaning the basement I also found my favorite pen (it was my favorite from the moment I saw it) with a piece of paper tied around it. At first I thought it was just some mysterious swirly lines, but after a while I figured out that it said "live well" and that I've never been any good at writing in cursive. I've since lost the paper among my things, but I won't forget my request to myself.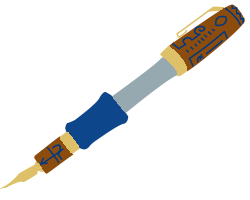 There are a lot of different kinds of wizardry. The kind I use is suspiciously similar to math. It uses patterns and equations to direct magic instead of using words or wavy things. While it seems inconvenient to use magic that requires an anchor of some sort to write on I'm able to be very specific with my aim and with my purpose. For example, I can create a bubble with a radius of 8 yards at latitude 57.413 and longitude 87.989 67 feet from sea level and make the temperature in that bubble rise by 8 degrees Fahrenheit. That's a very impractical, boring example, but it suffices. I suppose. I can also make Alfred grow an eye on the back of his head.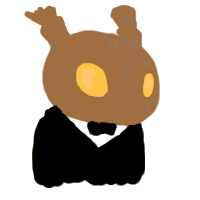 Alfred is my butler. His "official" name is 13579__gruunndo_8264, but I call him Alfred because I refuse to say 13579__gruunndo_8264 every time I need him. I've written a lot of spells and equations on him, some for fun and others for protection. Among them is one that causes the rest to disappear until activated. It's not a perfect spell, so in certain lights you can still see the ink on him, but he generally looks like a normal, well-dressed brown grundo. Actually, I suppose he's a bit...blanker than other grundos. He's been in the business of serving rich people for a long time, so I suppose he's gotten used to the whole "expressionless help" thing. I understand he was fired a few times for unnecessary expression of emotion, so he checks himself. I don't intend to let him go any time soon, though. He keeps me from doing stupid things. When I listen to him.
A year or two ago I met an interesting alien aisha named Towen. After we talked for a while she said she had to go, but insisted that she'd "adopted" me before she ran off. Apparently this "adoption" implies semiannual visits from people who call themselves my cousins and regular shipments of food from the Neolodge. It's all very interesting, and my "cousins" have started numerous educational adventures. They also inadvertently caused me to break my wing once.
Ive got some contacts to contact and you should probably get home before it gets dark out. You can come back any time, though! Aside from now. Werelupes will probably eat you if you come back at this time of night. Haunted woods and all.