navigation
~~~Welcome
Statistics~~~
~~~Story
Family~~~
~~~Customs
Fanart~~~
~~~Adopted


My Patch
Family Links
Link Out



















Top?
Desert winds rip past your prone form. You groan in pain through chapped lips, for the desert has stripped your form of all moisture and all hope. You stumble into the shifting dunes, the heat searing your raw skin, the pain keeping you conscious... Barely. You try to struggle to your feet, your raw hands starting to bleed as dry skin cracks and old scabs reopen. You close your eyes against the onslaught_ wishing dearly that the pain would end and that this was all a dream. But you know better, you know that this is the price you must pay to reach the shrine, to reach the city of Sahkmet, where the cool oasis quenches the deserts thirst and you can find a proper healer. You stumble to your knees again, this time not realizing that you aren't rising, that you aren't struggling to your burnt feet, that you are passed out cold in this terrifyingly hot place. The sand starts to swallow your form up, another casualty to the deserts hunger...

Get up Mortal. Wake up now,Mortal......Grrr......WAKE UP MORTAL!! A voice booms into your ear and you fall off of the soft pallet that you realize you are laying on. You stumble to your side, you stiff body protesting the movement. It takes you a moment to realize that you aren't being torn apart by the winds, that you aren't drowning in a sea of sand. Reality thunders back into your ears with the loud snort of whoever had woken you. You leap back, stumbling and falling on your backside. You catch your breath as you stare up into the annoyed face of a terrifying horse-thing. Green eyes brighter than the most polished emerald, glittering with intelligence, old pains and older memories. The horse-things coat shines with all the iridescence of burnished bronze and copper, with the brightest blue stripes cutting through it like icy rivers.


Top?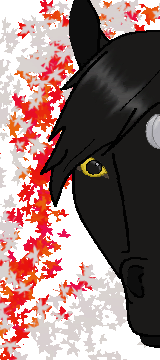 Name:
Skathach
Pronounced:
Skat-hatch
Known As:
The half-bred, Mercenary
Human:
paint13
Age:
Somewhere around 50693yrs old
Gender:
Female,Mare
Breed:
Karkadann/Unicorn cross
Weight:
800lbs
Height:
15.6hh
PB Colour:
sketch
Soon to be painted:
Royal Striped
Coat:
Brown, blue-striped fur
Build:
Stout light draft.
Residence:
Lost desert
Born:
Born in altador.
Parents:
Mum was Marvania, dad was Searador.
Origins:
Altador mountains.
Likes:
Family, Friends,Bastet...
Dislikes:
Laws, rules, discrimination.
Reference Picture:
drag to adress bar to see.
Top?
Top?
Top?
Top?
Soon to come....
Top?
RULES:
Mail paint13 if you want one made.
Do NOT use in the BC, Gallery or any other kind of Contest.
Do NOT Take credit for these, or I will take credit for reporting you.
Please, only mail me if you have a petpage to put this custom on! I will not make customs for people whom don't have a place to put them, after all, why waste good art which I worked hard to make?
Don't Take Whats NOT Yours.
Don't Take my link off, Please.
If You are picking yours up, Please Mail me when you have it up on your petpage.
Please, If you pick up your custom, also take one of my patches(see bottom of page) so that other people can also find my page.
What Each custom Contains:
A custom Pose
Custom Aura depending on your uni's personality or by request
Custom stone to match your uni's Personality.
Waiting List:
Custom Status: CLOSED
Janishta
Jaira
LegendStar
Arvanta
Pick Up Please.[10]
/>
Remember to take one of my links!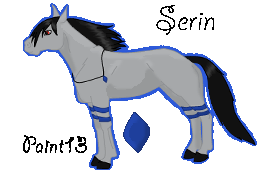 Serin



Korisen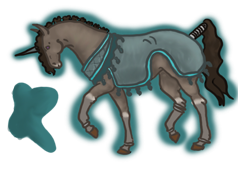 Uni_3387_2004



Nomii_Sunset



Skulled_Requiem


***Page coding thanks to Salasmanstrom Please don't steal the code,as it is incredibly rude,and she worked very hard on making the code.