Love Your Earth
Welcome to Love Your Earth. If you're a new member, this page contains everything you could ever hope to know about the guild. I hope you'll enjoy it here!
Ultimately the goal of our guild is to meet other people who care about the environment and learn more about helping the planet we live on. New, innovative ideas are always welcome and encouraged. We're not you're regular eco concious-group; we're Love Your Earth.
*Terra the Siberian Tiger, our mascot.
Getting Involved
First,and most importantly, the guild begs you not to be shy. Love Your Earth is a primarily chat-based guild, since our main goal is to discuss being green and how that's involved in our daily lives. For this reason there is always an interesting conversation on the message boards. Oftentimes, the poll is a list of topics waiting to be discussed. Also, the guild has a tradition of choosing Wacky Holidays to celebrate every month--including everything from Kazoo to Leif Erickson Day.
On the webbie, members can find fun activities and informative spotlights. Activities range from silly picture captions to word scrambles. For completeing activities guild members receive Guild Points, (abbreviated gp) for which they can receive spiffy banners to place on their userlookups. Guild spotlights include the "Green Tip"--a regular article written by Aerie (greentiinii9) that provides new environmental options--and the Endangered Species Spotlight, an opportunity for guild members to learn more about different endangered animals.
Finally, make sure you check out the additional links section. There you can find other guild-run pages that make this guild unique.
Green Tip
Thanks to the recent discussion on the guild board, I was inspired write this green tip on "green deception."
It seems that green is the new black. Wherever you go, it's quite easy to find a product that claims to be environmentally friendly. Labels read, "Green," "100% natural," and "Now made with 35% less plastic!" At first glance, this seems like a great thing right? Companies are creating products that are better for the environment and consumers are helping by purchasing them. In most cases, yeah it is a good thing, but in the other cases, eh not so much.
This is where the term greenwashing comes in. Greenwashing is when companies deceptively use green marketing to promote the perception that their policies or products are eco-friendly. So what that means is that the notebook with the tree on the cover you were going to buy because it was "Made from 75% recycled paper product" might not be a true green product. I have to admit that I am guilty of buying products just because it says "eco-friendly" on the label. And that's exactly what these companies want people to do! Here are some tips to avoid fakes.
1. Don't buy something just because it has a green symbol (tree, leaf, recycling symbol, planet) or green slogan ("Hug a tree" "Reduce, Reuse, Recycle) on it. Having a green symbol or slogan does not necessarily mean the product is environmentally friendly.
2. Be cautious of foreign-made products when buying organic. If you see Made in China* on a product that claims to be organic, that is a red flag. The amount of pollution during manufacturing could cancel out any green benefits of being organic. *There are other countries as well, China is just one example.
3. Look for seals of approval. Ones to look for on true eco-friendly products are: Energy Star, Food Alliance Certified, USDA Organic, Fair Trade Certified, and Rainforest Alliance.
------Last Week's Green Tip------
Summer is just a few weeks away! That means sunshine, swimming, and unfortunately sunburn. One way to prevent sunburn as you all known is by wearing sunscreen.
Personally, I've never really thought much about sunscreen, besides getting a bottle before going to the beach. So, I decided to read the label and find out what sunscreen is all about. Turns out it's a bunch of chemicals with funky names. I counted one with 28 letters! I would not be surprised if other sunscreens out there contained ingredients with even longer names. I found articles saying that there are ingredients in sunscreen that increase the risk of getting cancer. I found that to be quite shocking and am not sure whether to believe that.
Anyways, here are some ways to go green with sunscreen: #1- Do look for a sunscreen that contains zinc dioxide or titanium dioxide as an active ingredient rather than chemicals such as oxybenzone. Both zinc and titanium are minerals that protect from both UVA and UVB rays. #2- Don't buy a sunscreen containing chemical preservatives such as parabens or petroleum based ingredients like mineral oil. #3- Do look for a sunscreen with natural ingredients such as shea butter, olive or sunflower oil, green tea extract, etc.
If you want to find some eco-friendly sunscreen, look for these brands: Burt's Bees, Alba, Aubrey Organics, and Desert Essence. I've only been able to find the Burt's Bees and Alba sunscreens in stores, not the other two, but you all might be able to find them in a stores. They are a little higher priced than your average sunscreen, but hey less chemicals!
If sunscreen let's you down, try this natural remedy to help ease sunburn.
2 carrots, 1 cucumber, 1/2 cup sesame oil, 1 teaspoon beeswax, 2 teaspoons emulsifying wax, 1/2 cup aloe vera, 1 teaspoon vitamin c powder
1. Finely grate the carrot and cucumber and place in a large pan with the sesame oil. Heat very gently for 20 to 30 minutes. Strain, then return the liquid to the pan.
2. Add the beeswax and emulsifying wax to the pan, and stir. Whisk in the aloe vera and vitamin c powder. Keep whisking until the mixture becomes creamy and smooth.
3. Pour into a wide-mouthed jar, and let cool. The cream will thicken while cooling. Store up to 2 months.
Endangered Spotlight Species
Native to: South East Asia Size: 16-20 inches tall
The flat-headed cat is native to lowland tropical rainforests, and lives in Thailand, peninsular Malaysia, and other nearby areas. They usually live near bodies of fresh water, and tend to eat frogs, crustaceans, and fish—though they will eat chickens and rats on occasion. These solitary cats are nocturnal and solitary. However, apart from that little is known about the flat-headed cat. Their population is most likely below 2500 adults. Water pollution and habitat loss are the main causes of population decline, but this species is protected throughout most of its natural range.
------Last Week's ESS------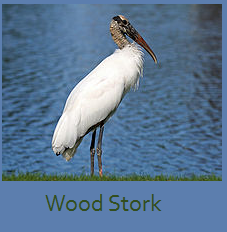 Native to: tropical areas of the Americas Size: 33-41 inches tall
The Wood stork is a large American wading bird formerly known as a 'wood ibis.' Its name was changed once realized that the bird was part of the stork family. They are currently the only stork that breeds in North America, with small, endangered populations in Florida, South Carolina, and Georgia. The wood stork favors a marshy habitat, where they build large stick nests colonially with up to twenty-five nests in a single tree. The bird is mainly endangered due to the destruction of its natural habitat. However, protection efforts have been taken in areas all over, most notably the town of Colquitt, Georgia who rejected plans to build a bypass, thus saving their economy and the wood stork's swampy habitat.
Activities
Game Challenge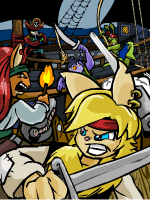 Neomail Me
your high score! Remember, the winner gets 20 gps.
Funny Caption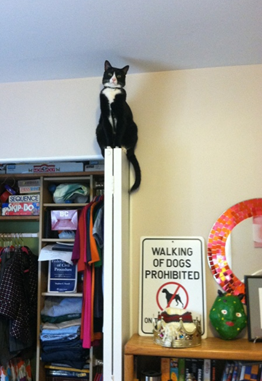 Think of the best, wittiest, funniest caption to the picture above and
neomail me
your caption! A judge will be chosen from non-participating members. The most amusing caption gets 15gp.
Previous Photo: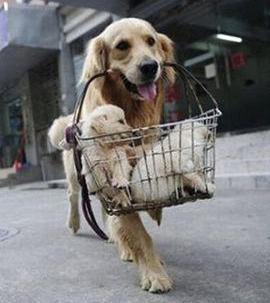 brownbearess:It's so exciting that Trader Joe's sells puppies now! Next time I'm getting the chocolate kind.
Find Terra


Where is Terra? Neomail in the hiding spot you think she's in. Any member to neomail in the right spot gets 20GPs, which means that there can be more than one winner. Neomail Me your guess(only guess per member).


1np Auctions
All profits will be used to buy more items, therefore, if you want to donate an item for the auction, send it to abbiensms along with a neomail stating what the item is for (please no items worth less than 300 np). In order to participate, send abbiensms a neofriend request. Note: You must be an active member of Love Your Earth for at least two weeks before participating in this activity. This is to ensure that people don't join the guild just to get stuff


Scavenger Hunt
Neomail in all completed clues to abbiensms. Answers to the activities may be sent in separately or all at once. Please, no asking members for help or getting help on the neoboards. People found cheating will be penalized. The first person to complete the scavenger hunt gets 50 GP, second gets 40GP, and third gets 30GP.

1. Find a user that has a Cloud Wocky in our guild. Include the name of the pet and the user's name.

2. Which season is your favorite? Pick an avatar to represent each of the four seasons.

3. Read the guild's ESS. What does the animal's diet consist of?

4. Find two items on neopets that you might describe as "peaceful".

5. What is the newest paint brush on neopets? Which pet can be painted that color?

6. Which color pet turns red when it is in the pound?

Congrats, once you have finished the scavenger hunt! Be sure to neomail abbiensms to see if you won!

Word Scrambles
In the mood for a brain teaser? Send your answers to abbiensms, if you can figure these out!



Name the Neopian Month
20GP if you can decode the names of these The month of:.
1. aaegiknnw
2. ccegillnot
3. abceegilnrt
4. giimmnsw
5. ginnnru


How many words?
How many words can you make out of the name of this phrase? 5 GP will be recieved for each word made using three or more letters.

Fall is near.

Note: Points won't be recieved for the submitting the words individually(ex. fall).
Words already used (these can't be resubmitted): fin(s), fine(s), fan(s), far, fare(s), fair(s), fear(s), fell(s), frill(s), fail(s), fill(s), fallen, fall(s), aisle(s), ale(s), all, alias, alien(s), area(s), are, ail(s), leaf, line(s), linear, lain, learn(s), lane(s), lair(s), lean(s), liner(s), life, lie(s), isle, ire(s), ill(s), sine, sir, sire, sear, slain, serf, sell, self, sail, sale, snail, safe, nail(s), nil, near, ear(s), elf, earn(s), earl(s), real, risen, rise, raise, rain(s), ran, rail(s), rifle(s)


This is the trophy you may display wherever you choose if you have earned 500GPs or more.

Activities Expert




Activities Guru


Have any other ideas for activities? Post them on the message boards or neomail a council member.
Rules
Yes, I realize that this is the least interesting part. Unfortunately they're necessary for a functional guild.
1. Follow all neopets rules. Hopefully this is a given.
2. Please don't over-post on the guild's message board. Give others a chance! Also, it's appreciated if you keep the same header title when chatting, unless you're making an announcement.
3. Please try to stay literate when talking on the guild boards. Smilies and abbreviations are acceptable in moderation. We want to be able to understand you!
4. All members must be active at least once every few months. Obviously, there are acceptions to this rule, but please let a guild leader know if you're unable to remain fully active! If that is the case post on the calendar and let a council member know.
See, four rules! Not too painful. Go have fun!
Advertise
Here you can find spiffy buttons to display your guild pride or find a nice premade guild advertisement for the guild boards or to neomail prospective members.
------Guild Buttons------
------Guild Advertisements------
-Use this one for neomails.
Don't remove this part, it's just so your margins aren't weird.