Welcome to Ixi Inc.
Welcome friends to Ixi Inc.!
I'm so glad you could make it today. We're having open tours of the Ixi Inc. offices and you're just in time!
Let me introduce myself, I'm Brenda, Co-Owner and Founder (along with my ixi, Scatahara) of this vast empire. We started as a small operation in a back room of our neohome and we have grown into what you see today.
We certainly love ixi around here and I hope you do to. You'll get to meet all the ixi who run these fantastic pages and be sure to visit the pages themselves! Enough idle chatter, let's get on with the tour!
To proceed, please click on the links to your left!
You can also click on the name of the ixi who is online to be taken off this page and directly to their page!
Updates:
03.10.19 - There's a brand new Maraquan Ixi Directory added under Ixi Directories!
01.01.19 - Page relaunched with new look and petpet pages added! Happy new year!
12.31.18 - Page still under re-construction.
12.30.18 - Page reconstruction began. Time for a new look!
Ixi Inc Statistics: Founded: June 11, 2011
Number of Pages In the Ixi Inc. Empire: 15

History of Ixi Inc.

Name: Scat Idea: To create a vast empire of Ixi Pages networked through one company Way back in 2008, Scat began her very first Ixi page. It was called Ixi Closet and was a modeling page for all NC items on an ixi. It was a vast undertaking and it gave Scat the drive to create even more pages! In 2011, Scat recruited her brother, Tayver, to create an ixi directory, Ixi Registry. There, the idea was born. Scat could run an entire empire of ixi pages. Everything from directories, to a newspaper, to an information center. With the help of her family, Scat could make this a reality.

Ixi Closet closed its doors in 2012, but freed Scat to work on more and more pages to add to Ixi Inc.

At the end of 2018, Scat decided to branch out from ixi, and include her love of zomutts, drooliks, and drugals thereby recruiting her sisters and gathering them into the fold of Ixi Inc. At the beginning of 2019, Ixi Inc. now currently owns and operates 15 pages. These include five Ixi Directories, three petpet directories, an Ixiholic directory, one newspaper, one vast Information Center, and more.

Ixi inc. is interested in the promotion and distribution of knowledge and love of ixi everywhere throughout Neopia.
First on our tour is Tayver. Tayver runs the Ixi Registry. He is always hard at work listing all of Neopia's fabulous ixi!
What is the Ixi Registry? Oh dear, I seem to have gotten ahead of myself. The Ixi Registry is a huge Ixi Directory! It's where you can go and register your ixi to be listed and to view all the amazing ixi that are already in there!
The Ixi Registry is a lot of fun to get lost in. You can view ixi who are customized and have beautiful art, battle ixi, ixi who have amazing pages dedicated to them, and lots more!
To visit the Ixi Registry, click on the Ixi Plushie below!

Meet Teensy. Teensy has finally gotten her very own page to host! The Ixi Playground!
The Ixi Playground is a Baby Ixi Directory where all the sweetest little babies in Neopia come to play.
Teensy just loves to play with other baby ixi. If you have a baby ixi, please be sure to visit Ixi Playground so they can play with Teensy!
Click the book below to visit Ixi Playground!

Meet Dearrly. Dearrly loves cooking up yummy snacks and treats and has finally decided to base her petpage off of her love of cooking! She's decided to host a brand new ixi directory just for ooey gooey edible ixi! That's how Ixi Snacks was born. Be sure to visit today and list your yummy ixi today!
Click the book below to visit Ixi Snacks!

Meet Harliequ. Harliequ is a little bit spooky and doesn't get along well with others. But she's decided to play nice, a little bit, but only with other spooky ixi.
Harlieque is now hosting an ixi directory of her very own. But only for SPOOKY ixi!
Haunted Ixi is a directory for the haunting, the spooky, and the creepiest of ixi. If your ixi is Transparent, Wraith, Halloween, Darigan, Invisible, Ghost, Mutant, Shadow, Stealthy, Swamp Gas, or Zombie, then they will find a home at this directory.
Be sure to stop by Haunted Ixi today and list your hauntingly spooky ixi!
Click the Wraith Staff below to visit Haunted Ixi!

This is Cemp. I know she looks a bit
out there
but I promise you, she is a lovely creature.
Cemp loves to look at other ixi. She admires their style, their fashion sense, and their enjoyment of all of Neopia's wearables. Cemp enjoys clothes so much that she hosts the Ixi Gala! The Gala is THE place to be and to be seen!
The Ixi Gala hosts the most amazingly dressed ixi in all of Neopia! Be sure to stop by today and get your ticket for the next Gala event!!
To visit the Ixi Gala, click on the Sugar Skull below!

This is Tomie. She's as sweet as can be, once you get to know her. She's kind of a loner though, unless you're another maraquan ixi. She doesn't surface near shore too much, but when she does, she has the most beautiful voice!
Tomie loves to play in the waves of the Neopian Seas with her fellow maraquan ixi. They even have a special place that they all gather together to share stories, gossip, and the latest beauty tips for those fabulous underwater adventures. It's called Ix-Sea!
Ix-Sea is home to the most beautiful maraquan creatures ever found in Neopia, the maraquan ixi of course! Ix-Sea is always open for visitors and new maraquan ixi, alike, so be sure to stop by today!
To visit the Ix-Sea, click on the maraquan ixi plushie below!

Ixi Information
The sections contained in here are all about Information about ixi. These include Ixi Inc. pages as well as other ixi pages, galleries, and additional information as well as places where you can find Ixi Adoptables! Meet Piper Faye! Piper Faye runs the Ixi Information Center. Here, she keeps track of all things ixi! It's a great big job, but Piper Faye does an amazing job keeping up with everything!
The Ixi Information Center cotains information on Ixi Merchandise, Ixi Items, Ixi Colors, how to get an ixi of your very own, and a whole lot more.
If you are unfamiliar, or just want to refresh your ixi knowledge, stop into the file rooms of the Ixi Information Center. You're sure to have a great time and learn a whole lot too!
To visit the Ixi Information Center, click on the Ixi Plushie below!

This is Reki. I want to apologize for Reki now. He's just so busy, he can't stop and talk. Reki is the owner and operator of the Ixi Ledger. And as Neopia's #1 Ixi Reporter, he has a very hectic schedule.
The Ixi Ledger is Neopia's #1 Ixi News source. Here you can get the scoop on the latest ixi sightings in the news, ixi contest winners, ixi in the Art Gallery, ixi everywhere! If it's about ixi, you can be sure that Reki will find out!
Be sure to subscribe to the Ixi Ledger. Its publications are erratic, so you'll have to check the paper's page often for updates!
To visit the Ixi Ledger, click on the Ixi Plushie below!

Meet Ebreni. Ebreni is rather a shadowy character and she's definitely not one for small talk or idle chit chat. She's extraordinarily busy coming up with new potions and being a Voodoo Queen and what not. But in her spare time, Ebreni writes a small periodical about Customizations for Ixi!
Off the Hanger features articles about the Hottest Items of the Season, current NC specials, NC vs NP items, and so much more!
Mind you, Ebreni writes this in her spare time, of which she doesn't have a whole lot, so editions can be fairly sporadic. Be sure to check in often and see if she's written anything new!
To visit the Off the Hanger, click on the Ixi Plushie below!

Meet Morwynna. Morwynna is the Captain of the Golden Pawkeet. When she's not off sailing the Neopian Seas, Morwynna is an absolute fanatic about the NC Mall! She absolutely loves to play dress up, even if it isn't "pirate-y". But she'll not admit it to anyone. However, when Morwynna comes to shore, she makes sure to catch up and stock up on the latest goodies at the NC Mall. And she keeps all of you informed about the latest items as well!
Ixi Closet is an informational page about what's currently happening at the NC Mall, including Games, Grams, Capsules, MMEs, Upcoming Events, Previous Events, and more!
To visit the Off the Hanger, click on the Ixi Plushie below!

These pages are dedicated to Ixi! You can find some fantastic information within these ix-tastic pages!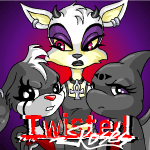 Looking for Ixi Adoptables? Here you can find a list of pages with ixi adoptables in Neopia!
If you have a page (or know of one) of ixi adoptables that isn't listed here, please send me a neomail and I'll be glad to add it!
If you haven't had enough of ixi yet, you can share your love of them by joining one of these fabulous ixi guilds!



This guild has been inactive for a long time. If it becomes active again, please neomail me so I can update!
There are several awesome Ixi Themed Galleries around Neopia. Check these out and see if you're not inspired to start your own!
If you have an ixi gallery and would like to have it listed, please send me a neomail and I will be glad to list it!
Meet Ifxo. Ifxo, had this fantastic idea that there should be more ixi in Neopia so here we are!
The Ixi Rehoming Center is a fun way to put more ixi in Neopia. After all, if you're here, you love ixi!
Whether you have a dream ixi in mind or are just hoping one strikes your fancy, you can find ixi of all types here.
You can find all types of ixi here. You can find ixi that are being labbed, ixi UFT, and ixi UFA. You can also list your dream ixi, find or list your ixi pb clothes, and all sorts of other things. Be sure to stop by and see if you can find what you're looking for today!
To visit the Ixi Rehoming Center, click on the ixi ice cream sandwiches below

Celebrating Ixi
These pages are all about Celebrating the awesomeness of Ixi. With user contributed material, these pages are all about the ixi fans and ixi fanatics in all of us! Our next stop on our tour is Electra. Electra runs the massive page, Collective Ixi.
Collective Ixi is all about celebrating Ixi in a variety of ways. It includes Poetry, Stories, Articles and more!
Collective Ixi is a user submitted collection of Ixi Celebration. These awesome submissions are brought to you by Neopians in the Ixi Community and collected in one place for your enjoyment.
To visit Collective Ixi, click on the Ixi Plushie below!
Meet Lizeal. Lizeal hosts the Neopian Association for Ixi Celebration. The NAIC is an association of ixi fans from all over Neopia who love to celebrate ixi!
Here at the NAIC we try to celebrate ixi in a variety of ways – from entering our beautiful ixi into the Beauty Contest, to writing about them for The Neopian Times, from entering them in the Customization Spotlight, to devoting whole galleries to ixi, from spending all our hard earned neopoints on them, to just showing them off and everything in between!
But we also take all of this Ixi Celebration a step further – we try to help other ixi fans achieve their ixi goals!
To visit the NAIC, click on the wooden token below

Meet Zoexy. Zoexy is fond of all things ixi. Which should come as no surprise since she's an ixi herself. But you just can't imagine how far her love of ixi as a species and all things – I mean all things ixi truly goes!
As such an ixi fanatic, Zoexy has decided to round up all her ixi friends (and mind you she's got quite a few), those that consider themselves Ixiholics, and gather them up in one place so that others can gaze upon their vast ixi herds and admire their loveliness.
What is an Ixiholic, you say? Why, it is a user who has at least five, but usually more than five, and sometimes it goes all the way up to twenty-six, ixi! These are true lovers of ixi!
If you'd care to stop by Ixiholics and find out just what it means to be a true fan of a species, you surely won't be disappointed in the least!
Click the plushie below to visit Ixiholics!

Meet Solace. Solace is gate keeper to Zomutt Hills Sanatorium. I know what you're asking yourself… just what is Zomutt Hills? Well, first and foremost it is all about Zomutts!
But it is so much more than just about zomutts! It is an interactive page that leads you through different halls of Zomutt Hills where you can learn all about zomutts, see famous zomutts, learn how to care for zomutts, and see the current residents of Zomutt Hills!
Who are the residents of Zomutt Hills? Why, they're zomutts of course! Because on top of all that you can learn about zomutts, Zomutt Hills is actually the only Zomutt Directory in all of Neopia!!
And really, just how cool is that? If you happen to have a zomutt yourself, be sure to visit and list your own Zomutt as a resident! There are always plenty of beds!! I know you're super excited to visit now so just…
Click the zomutt below to visit Zomutt Hills!

Meet Celyn. Celyn is an absolute fanatic about Drooliks! Why? She just loves their squidgey little faces and their cute little tufty tails! What really draws you to a petpet is anyone's guess, but these are her favorite! Celyn has made it her mission to educate, promote, and showcase these beautiful little petpets in the best way possible.
At Droolik Puddle you can learn how to care for these special little petpets, learn their history, how to get one, see famous drooliks, check out droolik art, and of course visit the Droolik Directory!
There are quite a few drooliks to check out and of course, if you happen to have a droolik petpet, we ask that you take a few minutes and list your drooliks with the Droolik Puddle!
Go on and show your droolike pride today! And be sure to check out all that Droolik Puddle has to offer.
Click the droolik below to visit Droolik Puddle!

Meet Dylusions. Dylusions is an absolute fanatic about drugals. She first found her drugal, Tangerine, hiding out behind the paint store in the Haunted Woods and she was instantly in love with her! Ever since, Dylusions has made it her mission in life to educate others and show off these beautiful little known petpets.
Dylusions first started her page as a way to help folks understand how to care for these long-haired, strange, little creatures, but it has grown into so much more than that! You can see drugal art, drugal care instructions, how to get a drugal (provided you don't find one wandering around back of the paint store, of course), and a Drugal Directory!
If you have a Drugal yourself, whether you're a first time Drugal owner, or long time Drugal fanatic, Drugal Gathering has all the information you could ever possibly want to know about your drugal!
And remember, if you have a drugal, please fill out a form and list your drugal with Drugal Gathering!
Click the drugal below to visit Drugal Gathering!

Sitely & Credits
Content and images are product of rainingzomutts unless otherwise stated. Do not redistribute, change, or use any of the content on this page without permission.
Banner background by BLR.
Layout design and coding by Hot Potato.
Ixi Inc. is owned and operated exclusively by rainingzomutts. All pages included in the Ixi Inc. family are also owned and operated exclusively by rainingzomutts.
Adoptable on Home Page is from Ashe

All graphics located on this page made exclusively for Ixi Inc. by rainingzomutts, unless otherwise stated.

Ixi Inc Button Made by the lovely rosemmary
Sitely
Link Back
Affiliates



Listers



NEOPETS, characters, logos, names and all related indicia are trademarks of Neopets, Inc.,
© 1999-2018.® denotes Reg. US Pat. & TM Office. All rights reserved.
PRIVACY POLICY | Safety Tips | Contact Us | About Us | Press Kit
Use of this site signifies your acceptance of the Terms and Conditions