Introduction:
Welcome to Draiks Vs Krawks the revamped: How to Guide. I do not have a lot of time to come on and update this guide on a regular basis but as a lot of users still visit I will keep the page up. There will be a few changes however, one being I'm not into coding a lot anymore. It just takes too much out of my time. Secondly I'm no longer posting current/monthly update prices on items.
Always be sure to check prices on the Trading Post and Auction House to make sure you are getting the best deal possible.
This guide was created to help answer common questions on how to get the Draik and Krawk pet as it was constantly being requested by Neomail. If by chance you are still confused on a certain section than by all means feel free to neomail me with the specifics.
Draiks: General Info
Draiks were once released through the create-a-pet when they were first created. Approximately 7,000 draiks were handed out. Because of this, Draiks are infact a Limited Edition Neopet.
As of Draik Day 2009, approximately another 2,000 draiks were available for creation at 6:00am (NST) - 7:00am (NST). In the Neopian times, TNT admitted to releasing draiks by mistake and for the first time allowed users to keep the glitched pets. Will this happen again? Only time will tell.
The draik count located on the popularity list is inaccurate. It does not account for any type of pet that was transmogrified, morphed or zapped. This makes it impossible to know the exact number of draiks out there in the world of neopets.
As a special award, draik eggs were once released as a Mystery Pic prize when the average cost was around 300,000 on the trading post and Auction House.
Draik eggs are also a gourmet food item, so be careful as you might actually feed them to your pet. Unless of course your pet(s) goal is to be a gormet champion, then they go well with ketchup.
The Draik Eggs
So far there are currently 10 different eggs to choose from; Red, Blue, Yellow, Green, Darigan, Ice, Pirate, Desert, Island, and Zombie. (In order of oldest to newest)
It has been proven that draik eggs can be won by completing the original treasure map as mentioned in the Neopian Times. Your chance of winning is extremely rare.










The 9 map pieces are called:
Piece of a Treasure Map


You can now also win the draik eggs from the Governor's Mansion and from the forgotten shore by collecting all 9 pieces of the forgotten shore map. Pieces of the map can easily be won by the governor. He just wants to give you an awesome prize!
Draik eggs can be purchased from: Trading Post, Auction House, Merifoods, and the Abandoned Attic.
Merifoods: These eggs can be restocked just at random intervals, day or night and not a guaranteed pattern. Its been known to restock in some cases two eggs in one day however its generally one or none.
Almost Abandoned Attic (AAA): As of May 2010, a new loyal perk was announced in the news. For accounts 3 years and up (36 months), you can now gain access to the Almost Abandoned Attic which is proven to restock draik eggs. Works much like any shop but it does not haggle and has a limit of five items per person per day. The prices of the eggs at the Attic are not random but set to the estimated value.
Draik Egg
Type
Merifoods
AAA
Green
r-96
60K - 120k
90K
Red
r-98
60k - 120k
70k
Yellow
r-97
60k - 130k
80k
Blue
r-95
60k - 120k
60k
Darigan
r-99
1.4 mill - 1.8 mill
N/A
Ice
r-98
145k
85k
Pirate
r-97
1.6 mill
745k
Desert
r-97
1 mill - 1.2 mill
700k
Island
r-98
N/A
705k
Zombie
r-99
N/A
N/A
On draik day it is said that TNT lowers the rarity index on the eggs so they restock more often. It is only temporary and is not guaranteed if they do it every year. Like other limited edtion pets they may choose to skip a year or two.
Once you have obtained a draik egg, you can take it to the draik nest where they can be hatched into pets.
Unfortunately the nesting grounds is not loacated on any map I have seen. Bare in mind that in order for this step to work you need to have 3 or less pets. It will not give you a fifth pet ontop of your existing four. Instead when you arrive at the nest with four pets nothing will happen when you attempt to hatch the egg. Only Exception is if you are a premium member looking to fill that fifth spot.
You can hatch them at any time of the year. Its not limited to draik day only.
Your new draik pet once hatched will be the same colour as when it was an egg.
Ex. ice draik egg will result in an ice draik, blue draik egg will hatch a blue draik and so on. It will not hatch a baby painted draik unless they come out with a Baby draik egg.
You cannot pick the gender of your new draik so name it wisely unless you can afford a gender change either by potion, neggs, battledome or lab.
Unlike the "create a pet" feature, you won't get the option to choose if its friedly to other pets or loves to bully.
Draik Morphing Potions
There are currently 12 different morphing potions for you to choose from
The draik morphing potions can be used to change one of your current pets into a draik. This eliminates the worry about what gender your egg will hatch and if you already have 4 pets and don't want to abandon one to make room
The morphing potions only restock at Kauvaras Magic shop on rare occasions. They are not a random event.
The morphing potions can be bought from the trading post and auction house from other users.
Potion
Type
Kauvaras Magic Shop
Green
r-99
37,000 - 90,000 nps
Red
r-99
37,000 - 90,000 nps
Yellow
r-99
37,000 - 90,000 nps
Blue
r-99
37,000 - 90,000 nps
Starry
r-99
33,000 nps
Purple
r-99
17,000 - 20,000 nps
Pink
r-98
32,000 - 41,000 nps
Ghost
r-99
N/A
Fire
r-99
20,000 nps
Plushie
retired
N/A
Darigan
r-99
98,000 nps - 100,000 nps
Skunk
r-99
23,000 - 26,000 nps
Faerie
r-98
N/A
Pirate
r-98
N/A
Woodland
r-98
N/A
Squishing Rumors
It is NOT illegal to sell draik eggs. They are not a pet until they are hatched. So no one is trying to sell pets illegaly as its still classified as an item. Remember its not just a pet wannabe, its food of champions!
Draik eggs CANNOT be found through random events. This was even stated in the Neopian Times, beware of tricksters.
You CANNOT get an egg by going to the nest. You have to already have one in your inventory.
Draik eggs are NOT temporary and do not revert back to egg form after a length of time. Its not a NC item.
You CANNOT get draik eggs from any treasure maps other then the original map set. Map set pieces are called 'Piece Of A Treasure Map'.
The ukali is of no relation to the draik and does not turn into a draik like a krawk petpet turns into a krawk.





Watch out for users trying to sell a yellow draik egg. If the price is too low to be true it probably is. Make sure they have it in trades as proof and that it says 'Yellow Draik Egg' and not 'Yellow Draik Egg (TCG)'.
Krawks: General Info
Krawks are the only pet that have never been released to the public in mass either through the create-a-pet, space station or cell phone offer (like the lutari). Because of this, they are a Restricted Neopet. Also due to their rarity and cost TNT have stated they will never release them through any of the steps mentioned above. This means it will never be released on krawk day.
The petpet krawk was released way before krawk island which is why its only found in the Tyrannian petpet shop. Its the only petpet that managed to become a pet in a strange twist of fate.
The krawk count located on the neopets popularity list is inaccurate. It does not account for any type of pet that were transmogrified, morphed or zapped. This makes it impossible to know how many krawks are out there in the world of neopets.
The blue krawk petpet was once given out as a prize for the mystery pic competition when the average price was only around 600,000.
The Petpet Krawk
The Petpet: Sold in the trading post, auction house and is rarely sold in the tyrannian petpet shop. You can buy it as a plain 'krawk'. If you want a different colour you'll have to paint it.
The krawk petpet can be painted 19 different colours, including its original colour green.
Generally the petpet is just called 'krawk'. The only exception to this is if the petpet was painted a different colour.
For an example check out my draik's petpet named Grignac.
So make sure if you want a faerie krawk petpet from the trading post you are only entering "faerie krawk" in the search box.
Petpet
Type
Tyrannian Petpet Shop
Regular/
Green
r-99
30,000nps - 120,000nps
Yellow
r-101
N/S
Blue
r-101
N/S
Red
r-101
N/S
Orange
r-101
N/S
Faerie
r-101
N/S
Pink
r-101
N/S
Rainbow
r-101
N/S
Cloud
r-101
N/S
White
r-101
N/S
Disco
r-101
N/S
Halloween
r-101
N/S
Brown
r-101
N/S
Electric
r-101
N/S
Pirate
r-101
N/S
Grey
r-101
N/S
Plushie
r-101
N/S
Starry
r-101
N/S
Mutant
r-101
N/S
Once you have the petpet, you need to equip it to one of three or less pets in order for it to work. Then give it a name that does not exist and take it to the fungus caves on krawk island and let it eat the fungus. If the name is taken nothing will happen.
You can find the fungus caves HERE or go to krawk island and click on the first cave next to smugglers cove.
As of 11/22/2006, TNT have stated that the gender of the petpet krawk when taken to the fungus caves is randomly picked.
When the petpet eats the fungus to become the full fledged krawk, it will be the same colour as you got it as. In this case, the regular krawk petpet will be a green krawk pet.
This comes in handy if you want to own a more expensive krawk such as plushie and do not want to buy the actual paint brush worth millions of neopoints alone. Or get two avatars in one by feeding a pink krawk petpet fungus. That will result in getting an avatar for owning a krawk and for feeding a pink pet popcorn.
Krawk Morphing Potions
Originally there was only to be 4 krawk morphing potions for the krawk. In the neopian times it was mentioned that there will be no more created beside the basic colours.
As of June 18th 2010, there have been 2 new potions created.
They can be used to change one of your current pets into a krawk pet.
They can be bought from the trading post or auction house.
They can also be RARELY sold in Kauvaras Magic Shop along with all other morphing potions.
The pirate krawk morphing potion is the ONLY krawk MP that is awarded in the Govenor's Mansion and the Forgotten Shore.
Potion
Type
Kauvaras Magic Shop
Blue
r-99
24,000 nps
Green
r-99
N/A
Yellow
r-99
23,000 nps
Red
r-99
22,000 - 27,000 nps
Lost Desert
N/A
Pirate
N/A
Magical Krawk Plushies
The are currently only 5 different plushies to choose from.
The magical plushies will change your pets colour and species into a krawk of that colour. For instance: if you let your pet play with a magical blue krawk plushie, it will become a blue krawk. The plushie is a one use item. Afterwards it will become a plain krawk plushie.
As of yet, I have not found any magical yellow krawk plushies. It could be possible the item has gone extinct or never existed.
This rare plushie is sold in the trading post and auction house.
It can rarely be restocked at the new plushie shop.
It can also be awarded as a prize in the Govenor's Mansion or from the forgotten shore.
Plushie
Type
Neopian Toy Shop
Blue
r-99
N/A
Green
r-99
18,000 nps
Red
r-99
N/A
Pirate
r-99
N/A
Lost Desert
r-99
N/A
It has been several years and since I've started I have failed to locate a magical yellow krawk plushie in trades, auctions, toy shops or galleries. Its possible that it may have gone extinct like other rare items or never existed at all.
If you know of someone who has it, (does not have to be for sale) feel free to neomail me.
Squishing Rumors
It hasn't been asked yet, but like draik eggs its not illegal to sell. The petpet is not a pet yet. So no one is trying to sell pets. These little guys are nice companions to any pet until it eats fungus and mutates. Until then its classified as an item along with other petpets.
Petpets that have been zapped by the lab ray into krawk petpets cannot be transformed into full grown krawks. They are still classified as the petpet it started out as.
Altachuck + lucky zap = Altachuck in blue krawk custome.
You do not need dubloons to purchase a krawk petpet from "Little Nippers". To clarify this better, krawk petpets are strictly a tyrannian petpet and can be purchased by regular neopoints.
Krawkadons do NOT become krawks. This includes any petpet sold in "Little Nippers". Remember krawk island was named because its where you take the petpet to make it a pet, not purchase it.



Dang!
WARNING - Do Not confuse Magical krawk plushies with the regular krawk plushies! Both types of plushies look exactly the same. Only one does NOT change your pet into a krawk. Remember it MUST say "Magical" otherwise it won't work. Watch out for Scammers.
Transmogrification Potions
The trans potion is different from the other morphing potions as all trans potions change your pet into mutant versions of the pet and cannot be bought from any main neopian shops like kauvaras potion shop.
The transmogrification potion can be bought from the trading post and auction house only.
Potion
Type
Doctor Sloth (RE)
Mutant
R-108
(Retired)
Free
Mutant
R-101
Free
If you're lucky you can get it for FREE!! This is the cheapest method if your luck holds true to form. This is all thanks to the Rare Random Event from Doctor Sloth. Remember he finds you, you cannot find him!



All Hail Sloth!

Now, Doctor Sloth doesn't just hand out Draik and Krawk trans potions. He is the only source from which trans potions flow from. So this means you're not guranteed to get the potion you want if he deems you worthy of a visit. You might just walk away with a Moehog trans potion instead.
If you absolutley cannot stand mutant krawks here's a couple ways to change that.
1. Buy a paint brush and paint it. Pretty basic.
2. Do not feed or play with it until it becomes unhappy. This may seem cruel, but there is a random event that will change your pets colour if its unhappy to blue and some now say red. Completely free of charge.
3. Feed your pet a turnip tonic. Will randomly change your pet(s) colour to one of the 4 basic. (Red, Blue, Green, Yellow)
4. Feed your pet certain neggs.
A) Kaleideonegg - Risky - It can change your pets battle stats for better or worse. Can also change species, gender and colour. More like a one time Lab Ray zap. Use at own Risk.
B) Plaid Negg - Raises the level of one random battledome faerie ability and may paint your pet a basic colour. (Red, Blue, Green, Yellow) Not always guranteed.
C) Vortex Negg - This negg will paint your pet one of the four basic colours. (Red, Blue, Green, Yellow).
All neggs are a one time use item.
Squishing Rumors
Transmogrification potions are Not Sold at Kauvara's Potion Shop.
Painting a mutant pet will not change the species back. It will remain the same species, only the colour would have changed.
Secret Laboratory Map
The Controversy
Due to a mildly intelligent conversation, I have decided to give the secret laboratory map a section all on its own.
The debate; whether Draiks or Krawks are obtainable through the laboratory, has been ongoing since the beginning when these pets were created and introduced to the site. A debate many cannot fathom the length of time users have spent arguing amongst each other.
There have been many attempts in contacting The Neopets Team regarding the issue at hand. Each time they have answered in the Neopian Times, it has always been vague to say the very least. Check the most recent Editorial below:
The Joke
Editorial 433
While they stated that not every neopet may be available as a direct result of the laboratory map, it does not state for fact, how many or which ones. No direct proof has ever been given. Therefore no individual can state for fact whether one or the other, even perhaps both are or are not in fact obtainable through the laboratory.
I have been around for many years, I do check the editorials and know for fact that no "rule" or "law" has ever changed regarding the laboratory map function. At least none that The Neopets Team have ever cared to disclose to its players. Anyone claiming this, is One Hundred percent inaccurate.
These pets, Draiks and Krawks, had in fact been a result of the lab ray's zap. They are believed to be "accidental". Which many believe are not the case, which brings on huge debate's often leading into users reporting one another because it gets so heated.
Advising that no new mention of draiks/krawks resulting from the lab map, is not proof. Not many users visit the chat rooms to chat and brag, and I dare say, good for them. Nor is vague responses from the members of Neopets.
However, with what I believe contends with the theories of others. Indeed I stated theories, to which all should be ignored or acknowledged at a players discretion. With the gaping holes in The Neopets Teams responses, it leaves everyone speculating and interpreting phrases to their own accord.
Assumptions are not facts. By dictionary reference:
1. "Something taken to be true without proof or demonstration."
2. "presumption or arrogance."
Therefore the whole point of this section is to neither deny nor acknowledge the possiblity of a rare and lucky zap.
In conclusion: Take from this all that you want and interpret as you see fit. Should you seek to argue my points further, all neomails regarding this section will be deleted without response. Should you still believe in the possibilites then all I can say is:
Zap Away!
The Neopian Pound
Users whose accounts are under 4 months old cannot adopt a draik or krawk either through the pound or transfer ability. Regardless of the pet(s) level. Make sure your account is old enough first if you have an arrangement (via transfer/trade) with someone who is pounding.
With the New Transfer and trading abilities, you may now see less of krawks and draiks entering the pound through regular means of abandonment. The only time you may actually see a draik or krawk enter the pound is if someone is sincerely quitting and does not care who gets it.
Those wanting to get rid of the pet(s) but still playing neopets tend to create topics on the chat boards. Make sure to check the Pound Board or adoption agencies held by guilds through the Guilds Board for possible adoptions or pet trades.
Never, under any circumstance attempt to create a topic asking for pets on the Help Board. Users who see it, will consider it a rude attempt at obtaining a pet worth millions of nps and will consider it "open season". Be careful.
In the eyes of a HC regular, simply asking for anything for free, virtual or not is considered an act of begging no matter how you phrase it.
Changing the Gender
There are 4 ways to change the gender of your pet, some more risky then others. They are as follows in the chart below:
Type
Method
Requirement
Recommendation

The lab ray scientist

Refresh the page where you select which pet to zap until you are challenged.
Battle the scientist, win or loose, he'll change your pets gender when he uses his mini ray gun.

Have completed the 'secret laboratory map' and turned in all 9 different pieces.

Safer than using the lab ray itself.

Kaleideonegg

Feed to your pet. One time use.

Purchase from the Neggery in Terror Mountain with negg tokens or from the trades/auction house.

Extremely Risky. It acts like a Lab Ray zap. It can change species, colour, gender and stats. Use at own risk.


The lab ray

random while zapping your pet(s)

Have all 9 pieces of the secret laboratory map and go to games - puzzles - treasure maps to turn them in.

Strong risk of loosing your draik/krawk to a species change. Don't risk unless you want to attempt the robot draik and are not worried about loosing your pet.


Strange potion

Feed a strange potion to your pet.

Buy the strange potion from either the trading post, auction house or kauvaras potion shop.

Not recommended unless you have millions of nps to waste, or have endless hours to wait for kauvara potion shop to restock.
Restricted VS Limited
Restricted:
Having to seek another method of obtaining.
Have never been released through the create-a-pet.
Limited:
Not made readily available.
Were once released through the create-a-pet.
Because draiks were once released through the create-a-pet, they are labelled limited edition rather then restricted as they are now treated.
Grundos are a prime example. They have never been made available through the create-a-pet option. Rather they can only be created from the grundo space station at any given time of the year. Yet they maintain a restricted status.
For further clarification read editorial 277
---
Terminology Chart
| | |
| --- | --- |
| Abreviation | Meaning |
| N/A | Not Available |
| N/C | No Change |
| N/S | Not Sold |
| RE | Random Event |
| F.A.Q's | Frequently Asked Questions |
| Nps | Neopoints |
| R | Rarity |
| RS | Restock |
| $ | Price Increased |
| $ | Price Decreased |
| NPF | No Price Found |
---
Please Note
Prices are updated only once a month (usually in the middle of a month) and if I have time. Be sure to check when this page was last updated if you go by my prices.
Users whose accounts are under 4 months cannot view items with a rarity of 90 or more in the main neopian shops.
On Draik Day, it is unknown how low TNT decreases the eggs rarity and if they do it every year or skip one.
Warning - Prices on Krawk and Draik items in trades and auctions increase dramatically the month before their perspective pet day. Buy before then or wait until two months after for inflation to drop.
Auctions have an initial cap of 20 million nps. 10 million for starting price and 10 million minimum increasement.
I am still working out the kinks, and soon I'll get the quick links working to better navigate the page so you can avoid the sections you don't need :)
Link Back

Please do not abuse the image by taking credit for it for your own guide and so forth. It will result in me removing the image permenantly.
If you have a guide and want it listed here. Be sure to neomail me and tell me what your guide is about. If I like the page and you have a button I'll place it here. You don't have to link back here but it would be nice :)

---
Contact Information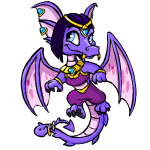 Last Updated: November 17th 2013
Feel free to Neomail me with any questions or comments.