HOORAY!
After a lot of hard work, a lot of waiting, and a lot of stress, Ritz is officially coming home with Thralle, Nightweary, Boondolla and I!
Thank you everyone who has helped out with this app, and Evie for giving me the opportunity to apply! I will be forever grateful for everyone's feedback, encouragement, and critique!
This app will probably stay up for a while as I take the time to create something new and improved for Ritz's very own petpage, and perhaps for anyone who is curious enough to take a look!
This has been a fun ride. Thanks, Neopia, for keepin' it real.
So, without further ado, I'd like to welcome Ritz into my humble abode!
*
Okay, I know no one really reads these, so I'll just be brief.
You can navigate your way through this app using the flowers on the left. Take your time, glimpse and scan, and give me any feedback if you so choose. :) Anyone (WHO CARES ;_;) can contact me at neodaq at any time.
PS: The tl;dr is strong with this one, so don't worry about skipping around to whatever section you find most important. x.X
It was sunset.

A couple's feet crunched against the dried fall leaves down a vast valley, far from the secure borders of Shenkuu. They were being watched from the trees.

Edgar, I fear we may have lost our way! gasped a young woman, grasping her beloved's shirt sleeve. The dapper man beside her snorted, scanning the area in vain.

N-nonsense, Juliette. I know full well where we're going. Just you wait! In no time at all we will be out of these woods and at our very important social rendezvous.

He kneeled down to point at a molding piece of bread.

See here, Juliette? This moss on this peculiarly spongy rock is growing towards where we're headed. We're going North!

Juliette grimaced at the decaying foodstuff. She was not reassured.

Oh, dear. . . if only we had just turned left! she cried as she turned around abruptly to hide her tears of distress. Edgar stood up and rested his hands on her shoulders.

Juliette, why the tears? I promise you, my sweet, we will be out of here in no time at a--

crunch

The two gasped simultaneously. Edgar turned around while Juliette frantically glanced around for a sign of life.

Wh-what was that. . . ?

crunch

Edgaaaar. . . the man clutched onto his wife's trembling hands.

crunch

Juliette, I promised you we'd get out of here-

crunch

- and I will hold true to that promise! Edgar let go of her hands and took in a deep, wavering breath.

If there is anyone here. . . Reveal yourself immediately!!

The crunching ceased. A heavy silence followed suit.

Then the bushes beside them rustled gently.

...

Do you promise not to run away?




Statistics

Name Ritz Héjīn
Gender Female
Age 17


Appearance

Dragon


Dragon-Ritz is decked with a sweet pair of wings, a sicknasty scarf, freckles for days, and horns and claws and scales and stuff.

As a dragon, she doesn't wear anything besides her scarf.


Anthro




In her antro form, Ritz likes dressing comfortably and pragmatically. Pink frilly stuff is for girly girls.

Her hair is kept in two thin, long braids that do crazy stuff depending on her mood, and her eyes are a bright turquoise.

She usually keeps her dual swords equipped at her sides, the sole remnant of her days back at the Héjīn compound.

In both her dragon and anthro form, Ritz has a tattoo of the family name (as seen in the bottom right of the layout) on the nape of her neck .


Personality

Ritz is friendly, intelligent, kind, and fundamentally insane. She talks to herself, sleeps upside down, and insists on only three hours of sleep per night. There are many quirks to her personality, most of which prevent her from having any normal friends in turn.

She is also naive, idealistic, and awkward. It's all a part of her charm.

Likes/Dislikes

Likes

-Doing Things Herself
-Sports
-Reading
-Arts and Crafts
-Sitting in Nature
-Ramen

Dislikes




-Squirrels (THEY'RE PLOTTING SOMETHING)
-Loud Noises
-Large Crowds
-Impractical Fashion
-Heat/Humidity
-Umm.........


Erbert the Whatchamacallit Crafted From Glue
(as narrated by Ritz)







Ok, ok, I know what you're thinking.

You're all like 'wut' and I'm like 'yep' but you're still like 'wat' so I'm going to explain it to you.

THIS.

IS ERBERT.

(see above for reference)

He is a real Snorkle made out of a football and corks and pipe cleaners and googly eyes (because everything is better with googly eyes). You may say that's stupid, but you'd be wrong. And I'll tell you how.

One day, Ritz (that's me) was bored and alone in exile, so she wandered the woods with a fakey fake petpet she made one lonely Saturday evening. (Desperate for companionship, she picked up the closest thing she could reach at a nearby dump and conceived one of the greatest creations known to man.) She was just trying to find something to do. Whatever you can do with a cheap arts and crafts project as company.

Anyways, as she was trolling the mountain woods, punching rabid sabretooths in the face and lifting really big boulders with her bare hands (with Erbert safely attached in a baby sling), Ritz happened upon a glowing crater filled with bioluminescent goo.

She stared in wonder and amazement, thinking how the heck can something like this randomly appear atop a mountain? It was so shiny and blue and sparkly and oh look! it bubbled! and - Her question was never answered because before she could finish her train of thought, she jumped in.

As she frolicked and giggled in the gelatinous pond of bioluminescent goo, something terrible happened.

Well, actually, two things happened. One was terrible and one was good.

The first was that in her bout of jubilance and glee, Ritz (so, so dumb) forgot Erbert existed, and so the fakey fake petpet slid right out of his baby sling and into the glowy abyss. She was utterly horrified, and swam about fervently to retrieve her fallen friend. That was the bad thing.

Then, something amazing happened. (This is the good thing.)

It was a squeal.

Suddenly, right before her eyes, a newly invigorated beast of inexpensive crafts and retired pig skin emerged from the deep. His little cork legs flailed madly for purchase. His felt nose, damp now with the bioluminescent matter, snorted in panic and distress.

Ritz couldn't believe what she was seeing.

It was Erbert.

He was alive.




Gender Change!




As you may or may not have noticed, I plan on transforming Ritz into a girl. ;P

I understand that since the Battledome is down for now, he won't become a she by the time he would be transfered over (assuming I am selected as the new owner).

That's alright, though. I'll gladly wait. Worst comes to worst, I'll just change her character into a he (though that would make me sad D:) and everthing'll be good to go.

Customization!




I thought the purple hues contrasted gorgeously with Ritz's color. Right now, this is my main customization for her.


Beauty Contests!




I enjoy entering my pets into beauty contests. I will enter the animated image you see to your left for her first entry, and every other character art you see on this page for subsequent contests.

I have won gold in the BC before. Itebi (http://www.neopets.com/petlookup.phtml?pet=Itebi) was an old pet of mine who I drew pretty frequently.


Petpages and Pet Lookup!




Yeah, she'll get both of these. Feel free to peruse some stuff I already have set up for Thralle now here and here for an idea of what I'll do for Ritz.

(Fun fact: The dialogue on Thralle's petpage is between Thralle and Ritz's character.)

Petpets!




Ritz will get a Plushie Snorkle. Whee!

Battledome!




Currently, I'm into training my pets to be battle-ready for any plot or special event. I'm already working on Thralle and Nightweary to even out their stats. Ritz would get in on some of the action and would eventually be trained up to ~150 points each stat, my ultimate goal for the battledome.






Ritz's past never left her quite right in the head.

She doesn't talk about it much, but sometimes she whispers things in her sleep that never seem quite. . . okay.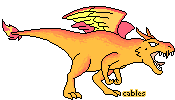 An eyrie and a grarrl were traversing the Lost Desert sands one late afternoon.

Yo, it's like one hundred degrees outside. Take off your scarf. Thralle poked at the red knit scarf wrapped around Ritz's neck. Ritz twitched involuntarily.

Oh, it's okay, I like my scarf. The heat isn't that bad. she said.

Ritz. . . you're supposed to be orange, not tomato-bleeding red. We're not in the mountains anymore, man. If you keep on walking like this you're gonna keel over and I'll have to carry you all the way back to Sakhmet. Ritz huffed.

Really, it's fine. I feel fine. Thralle rose her eyebrows skeptically.

Sigh.

Psh, leave me alone. Why do you even care? Ritz scoffed, pursing her lips.

...You know, I actually don't know. Thralle scratched her chin for a bit. I guess you're free to broil at your leisure. she shrugged.

Thank you. Ritz sniffed. She adjusted the scarf around her neck for good measure, throwing a loose end over the corner of her left shoulder. As she did so, the fabric shimmied from the nape of her neck and revealed a light marking beneath. Thralle looked over and eyed it curiously.

Hey, Ritz. What's that? she asked. Ritz looked to her companion in confusion, but soon realized what she meant. The dragon inwardly shuddered.

Uh. . . she paused for a moment, thinking how to get out of the question. A tattoo. But she failed.

What for? Thralle asked, clasping her hands casually around her neck.

Um, stuff. she said quickly.

Haha, nice. I didn't take you for the tattoo-getting type. Does it mean anything? Thralled turned her head to look at her friend. She noticed a panicked look of worry suddenly take over Ritz's face.

Uh...hey, look! Sand! she squeaked.

Hey, Ritz... Thralle paused. If you don't want to talk about it, it's alright. Ritz exhaled deeply and fixated her eyes on the ground.

Sigh. I'm really sorry, it's just... she trailed off.

Don't worry about it, really. Sorry for pushing. . . For what it's worth, it looks really neat. Thralle tried to half-smile, but Ritz didn't look relieved.

Um, thanks.

The dragon narrowed her eyes, gazing into the distance.

It's my family crest.

*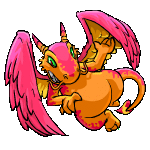 They were nestled in a tent together just outside the walls of Sakhmet city. The sun fell behind the horizon, and the two were dimly illuminated by the candles in the middle of the floor. To Thralle's surprise, Ritz was opening up about what happened earlier that day.

It's difficult to talk about, but as a result it's changed a lot of the ways I see things. My image of the world was completely shattered because of it. Only recently has it started to piece itself back together, but nothing fits together quite as perfectly as it did before. Ritz began.

For a long time all I ever wanted was a friend I could fully trust. Or a stranger who wouldn't shudder in fear of my family name. Thralle furrowed her brows.

Just because your family was rich or something? How much bad can a steel magnate do? Thralle half-joked.

It's, well. . . Ritz took a deep breath I-I thought I had that among other members of my clan who had to go through the same ordeal. Unfortunately, my reluctance to...to...

Suddenly a massive lump took place in her throat. There was a long pause before anything was said. Ritz could hear the night breeze blowing outside their tent.

To what? Make tons and tons of money? Thralle weakly smiled.

Thralle... Ritz sighed.

Sorry.

She began to regret her decision to tell her friend about her story. It was complicated, intense, and shameful, and she had no idea why she even bothered to open up to begin with. But there was no turning back.

It was difficult to think about, but...who knows. Maybe she just needed to let someone know.

Just promise me that if I tell you, you won't judge me. I've told people before and they've turned their backs on me and never looked back. I guess it's okay if you do, too, but -

Hey, it's alright. Thralled leaned back, settling into a different position in her seat. I mean, if your family spits in people's drinks or something, I wouldn't think they were very good people at all. But I wouldn't honestly expect you to do the same.

This was it.

They k-kill. My family kills.

. . .Unfortunately, my reluctance to do so, even after I had been conditioned to feel otherwise, left me alone a lot of the time, because no one could look at the girl who couldn't lift her swords to even the most unworthy of creatures. It was unseemly. Without my clan, the only ones I could turn to were outside of the family.

But they were so terrified.she clenched her fists.

I had no one to turn to, but I wasn't like the rest of them! I liked to take care of things and be silly and loud and graceless and strange. I enjoyed succeeding and doing the right thing, but not by their standards. But it was too bad everyone else could only see the clan mark on the nape of my neck.

That's when I decided to wear a scarf.

Thralle's eyes were as wide as saucers, and Ritz prepared herself for the worst. For a long while, Thralle processed what was being said.

Ritz's head hung low, but she mustered the courage to look Thralle in the eye.

So?

The eyrie didn't respond.

What do you think now?

Silence.

Thralle paused for a moment, placing a finger on her chin. She glanced around the tent, thinking of something to say. She inhaled sharply.

I... was pretty sure anything you couldn't say wouldn't bother me too much. I was horribly, horribly wrong.

Ritz cringed.

But...You left the clan for a reason, and I'm assuming this is it.

Right?

Ritz nodded solemnly.

I think that's a sign that whatever your family did was something you didn't want to associate yourself with. So...why should anyone get to tell you that you're anything like your family was?

From what I can see, you're a really good person, Ritz.

The eyrie looked her in the eye and smiled. No one can take that away.



About Meh
I'm still nineteen, I think. I'm in college, I'm gonna be a lawyer, and I draw concept art for video games in my spare time.

This is the first boss for a videogame my friends and I are making:
(Drag, baby, drag!)



I love baked cheese snacks, despite what Ritz here may have lead you to believe. So, yes, do indeed give me some of them Cheez-Its and Goldfish. I'm also a fan of over-commercialized K-Pop, Homestuck, and being dumb.

Why am I on Neopets? It's fun, I guess. I just, like, make characters and petpages and stuff. Drawing is a really fun hobby of mine, so Neopets serves as a great outlet for that. =)


About Mah Crew
Thralle -Thralle can be kind of a jerk, but at her core she cares and occasionally lets it show. She also enjoys exploring abandoned lots, staring into people's windows, hiding in the shadows, and apple slices. Mm, apple slices.

Thralle and Ritz go together like bread and butter. Yin and Yang. Creeper and creep-ee. They share a very symbiotic relationhip.

Nightweary - For this guy, everyone around him is an idiot who barely knows how to take care of their own petpet, much less themselves. Between his life at school and at home, there's always someone who wants something, without expecting to give anything in return. Like that Thralle girl, who always asks for his apple slices during lunch. She's a real nut.

Though he won't admit it, he's protective of Ritz, if not annoyed by her naiveté, and sees her as his little sister.

Boondolla - Who is this cool kid? He just showed up one day without a personality or anything - but boy, is his name awesome or what!

Boondolla and Ritz go way back, man. Somewhere in time. I'm not too sure where, but definitely somewhere.
Hello, hello! You have reached the end of this application! I'd like to extend my thanks to Evie, for the opportunity, and everyone else who has helped me make this application a reality. :'D
There isn't much I should have left to say, but unfortunately it seems that I can't say anything in less than three sentences, so bear with me, if you please. ;P
First of all, making this app was a blast! I loved drawing for it and coding, though trying, was a fun challenge. Second of all, it isn't complete.
In truth, I really just want to add a bunch more art I didn't get to make (see: Likes), but, well, I just didn't have time to make it. The good news is, it wasn't because I was being lazy. Lucky as I am, I genuinely had other things to do. Hopefully, what I have now will suffice and you'll enjoy it as much as I have had making it.
Regardless of whether or not I am Ritz's new owner, it has truly been a pleasure. :)
Thank you!
-Neodaq