Rghu (AR-joo)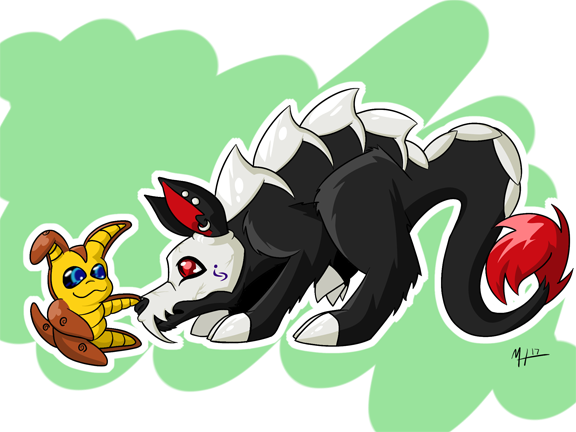 Words
Rghu looks up at you from behind his stack of books, unsure of what to make of your intrusion. He tilts his head, one big ear flopping down to the side, the other straight up in the air. The potential for cuteness, though, is diminished by the skull mask he wears with long saber fangs. His several bone necklaces tip-tap together when he moves. You wonder where all the bones came from...
Making a decision, he hops right over his wall of books and papers and bounds up to you, shifting into a more humanoid form on the way. He stands, a good head taller than you, and holds his hand out for you to shake with a giant grin on his face.
Hey there!
he greets you, shaking your hand over and over excitedly. Even with such large claws, his grip can be firm without hurting.
Nice to see a new face around this dump for once. Make yourself at home, and tell me something about ya. Who are you? Why are you here? You're not one of those agents from the Council, are you?
30 Day Challenge
Rghu's
30 Day Challenge
pictures will be posted here each day!
Day 1: Introduction
.
Day 2: Sci-Fi / Time Travel
Also includes
Cura
and
DepthsPirate
.
.
Day 3: Dancing
Also includes
Cura
.
.
Day 12: Llamas!
.
Day 14: Screaming/Noise
.
Day 16: Fear
.
Day 21: Confused
.
Artwork
Newest to oldest. Drag to URL bar for a full-sized view.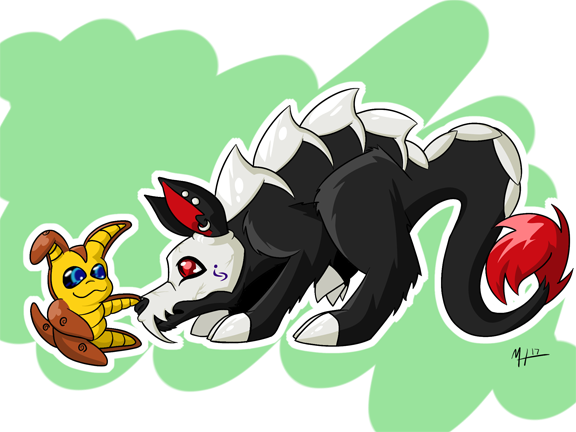 Links