Introduction

Time never passes in a straight progressive line. This I have learned. Some say it's like a big ball of "wibbly wobbly timey wimey stuff", others say it's more like a sheet with folds and wrinkles. Regardless, I have learned that time is never something you wish to mess with. I can say that with certainty, because I am out of my time.
There is a period in the history of Brightvale that most do not want you to know about. It was a time before the wise and grumpy kings took their thrones, a time when a different family ruled each land, a time where things were even more simple than they are now.
I'm from that time. And I'd give anything to go back.
Stats
Name: Princess Reia Fontenette
Age: 18
Gender: Female
Hails From: Brightvale
Weapon: -N/A-
Alignment: Light/Earth
About Reia
Is it not a simple fact that revolution in any form of government always starts from the outbreak of internal dissention in the ruling class? The consitution cannot be upset so long as that class is of one mind, however small it may be.
~ Plato
A good couple hundred years before King Hagan took the throne of Brightvale, there was a Revolution. The ruling Fontenette family, along with the nobility, had long been mistreating the peasant and working classes. After many years of mistreatment, the people were finally fed up and staged a revolt.
Reia Fontenette was different from her parents. She was kind at heart, gentle in spirit, and generous in nature. But her parents controlled the castle, and her every move. She was not allowed to help her people. She risked her small amount of freedom daily to bring a peasant boy who worked in the kitchen some extra food from her meals.
Then the revolt happened, and her parents were among the first casualties of the war. With the castle burning and tumbling around her, Reia was saved by the peasant boy she had helped, and he spirited her out of the castle. They agreed to meet up at a small village a few miles away from the castle.
Unfortunately, fate was not on Reia's side as she made her way from the castle. She managed to run afoul of a small mob, and she had to take a detour into the woods. She ran faster and faster, trying to cover as much distance as possible when she hit an exposed root with a THUD and was falling.
When she woke up, she was in an odd new world. They told her that Brightvale had been peaceful for a good century, and that a new king ruled. All that she knew was gone, and she would have to find a new path in an entirely different time.
Family
Rita_Thief12345678
Rita Wood is a peasant from Meridell, and the former apprentace of a famous earth faerie. While my people and the Meridellians do not often get along, Rita brings me hope for peace between our two lands. Her archery abilities are not to be trifled with.
Writer
Brigette Scriben is the great granddaughter of Aceline Scriben. Aceline was one of the few nobles I remember having any sort of fondness for. Aceline's granddaughter has her grandmother's same sense of regal bearing, but with the kind heart to match. She's interesting to watch in action.
Reader
Reader is the creation of Brigette Scriben, also known as "Writer". He is very protective of his creator. He has trouble controlling magic, and apparently has a few flaws in his design, causing him to lose control. He is not the monster that some make him out to be.
Character
Charrie Riddle is a hatmaker, but he's also somewhat of a scoundrel. Prideful, Arrogant, and yet polite to a fault, he acts like a high soceity gentleman. But there are secrets in his hat shop that he'd rather not reveal to anyone.
Autocorrect
Allison Edison is a hardworking editor for the neopian times, and a time or two has sent a a reporter to knock on my door. She's feisty, hard nosed, and often quite determined, but I like that about her. She'd make a great Brightvalian.
Prolonged
Professor Prolonged is a strange one, an ixi out of time, quite like myself. He hails from a distant future, and travels through time effortlessly. He often gets himself into bumbling messes, and although I've asked him often if he'd take me back home, he always gets this strange look on his face before saying no.
Neocash
Neocash-insert some sort of introduction here that will last long enough to not make the images look funky, and will help the readers to understand the character of the pet in question-
Story/Prompts
It was time. Princess Reia Fontenette of Brightvale took a shuddering breath in, then held it for a couple of seconds. She released it with a quick sigh, trying to calm her frazzled nerves. She strode into the throne room, focusing on the lone figure who waited for her there.
Regardless of how he came to the throne, or how long his family had actually ruled, he was royalty, like her. Reia stared into the eyes of King Hagan the Wise, and saw there a flash of curiosity. He doubted her story, she was sure. Regardless, she would prove to him that she was who she claimed to be.
I trust your journey was plesant." he stated, his eyes missing nothing. Although the king was quite portly, she had the keen sense that he had a sharp mind beneath that round and unimpressive figure. "Oui. Brightvale has changed since I last saw her, and yet she is much the same." Hagan nodded.
I'm sure she is much calmer than you last saw her."
Reia nodded, smiling at the slight jest. "Oui again, your highness.
Do you know why you are here?
To test my claim that I am Reia Fontenette, the princess of
la révolution
. The one who has been missing for many years.
Hagan nodded at this, then proceeded to sit down on his throne. Reia decided that now was the perfect opportunity to prove a point, and slowly made her way to the side of the room. She pushed upon one of the stones in the wall, revealing a small storeroom. If tradition still held, ah! She grabbed a small plush footstool from the room and made her way back to the king's throne. Hagan's mouth was agape.
She smiled at him as she gracefully sat down on the footrest, allowing her tired feet to recuperate.
How did you know that was there?
When I was a little girl, my father would request I attend certain events of state in this room. The stool was for me to sit on quietly while he conducted his business. The servants always removed it from that storeroom beforehand.
How did you know it would still be there?
Traditions in castles do not often change, even when a century has passed, your highness.
Hagan looked at her curiously for a moment, then resumed. "I had some artifacts brought from one of our museums that deals in items from the revolution. These are items that we think would be of importance to Princess Reia." He nodded to a guard posted at the door, and he saluted back. The door was opened again and a young servant boy brought in a small case. Slowly he opened it and Reia gasped.
The item on top brought tears to her eyes. It was a wooden doll, with it's face painted on. She blinked back her tears. A princesse does not cry except to mourn her people. The phrase so often said by her mother forced her to stand a bit taller. "Does this doll mean anything to you?" Hagan asked quietly, noticing her tears. "Oui, your highness. I'm afraid it means everything to me.
She took a breath to calm herself, then managed to steady her voice. "The doll was given to me by a servant boy, who I helped on occasion. He had many brothers and sisters, and his mère raised them all by herself. I sometimes snuck him food from my meals." She smiled at the memory of him. Even though he was often worked to the bone, he always was whistling. When he looked at her sometimes, her heart fluttered a little in her chest.
A kind thing to do for the poor boy. I'm guessing your parents never knew about it?
Non. They would never have allowed such a thing, your highness. They were not cruel to me, but they were strict. Needless to say there was no love for me, or anyone but themselves.
I am sorry miss.
They are gone now, your highness. Their cruelty to my people made certain of that.
You still call the citizens of Brightvale yours, even after what they did to your parents?
Oui, your highness. Who else can I call my people? No other country would claim me if I asked them to.
She paused, took another breath, then continued. "W-when la révolution came about, that same boy helped me to escape the castle. We were to meet up in a village less than a mile from here, then he was going to make sure I got passage to another country, where I would be safe. But I came upon a mob of peasants and had to flee into the woods. I tripped on an exposed root, and now here I am your highness. My parents are gone, my only friend gone, and I am a symbol of a time my people want to forget.
...
Reia's History
-TBA-
A Revolution is a force against which no power, divine or human, can prevail.... A revolution cannont be crushed, cannot be decived, cannot be perverted, all the more cannot be conqured.
~ Pierre Joseph Proudhon
Art/Adopts
Intro
Reference
Art Box
Drag and drop for full image.
Adopts
Premades: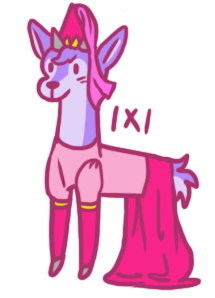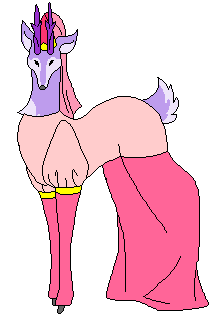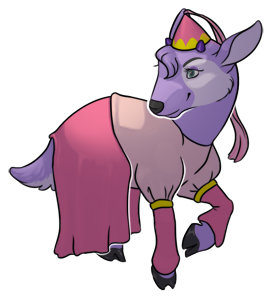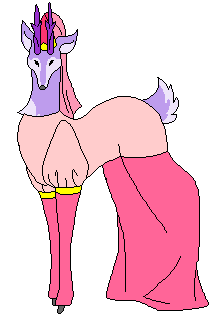 Custom:
FAQ:
Q: What'd you trade to get Revolution?
A: I traded a VBN'ed UC Faerie Peophin for her.
Q: Why did you choose to make Brightvale the neopian version of France?
A: Because Meridell is obviously inspired by Ye olde England/Scotland, so that left me wondering why Brightvale would be Ye Olde England as well. It seemed silly for two nations to be based off of the same area, and when I really thought about it France made sense as the real base for Brightvale's culture.

Think about it. France and England (throughout history) have been bitter rivals many times. They both had castles, both had nobility, both had peasants and kings. The french of course, revere the arts, just like the Brightvalians do, and Brightvale is known for it's fruit as well, just like France is known for some of it's fruit products. It just made sense in my head to see things that way.
Q: Why create a character that's based in a neopian version of the French Revolution? Why not some other type of revolution, or some other period in history that's not as dark or violent?
A: Couple of reasons. First, if we gloss over or focus too much on certain parts of history, we can lose our chance to learn lessons from that period of time. Yes, all cultures have their dark spots, as an American, I can certainly think of a few instances in my country's history that I'm not proud of. But the dark parts of our history make the triumphs that much sweeter. :)

Second, one of my favorite novels is Tale of Two Cities by Charles Dickens. I love the portrayal of the time by him, and the honest comparison between france and england. Meridell and Brightvale seem to have the same type of rivalry, which I will enjoy writing about!
Q: You know, there was a guild called Revolution at one point...did you ever join it?
A: Sadly not. I was too young for many months and I applied once or twice when I was old enough but didn't get it during those times. Then I quit for a year and during that time the guild disbanded. I wish there was another guild out there like it, but sadly I've not seen anything similar since. :(
Sitely & Credits
| | |
| --- | --- |
| Content and images are product of Sunny unless otherwise stated. Do not redistribute, change, or use any of the content on this page without permission. | Layout design and coding by Hot Potato. |
Color/Banner Credit
NEOPETS, characters, logos, names and all related indicia are trademarks of Neopets, Inc.,
© 1999-2015.® denotes Reg. US Pat. & TM Office. All rights reserved.
PRIVACY POLICY | Safety Tips | Contact Us | About Us | Press Kit
Use of this site signifies your acceptance of the Terms and Conditions