On this page you will learn how to make the picture of your neopet that people can see on its lookup bigger!
Let's get started.
Once there, click on the arrow of the pet whose lookup picture you want to make
bigger:

When the little menu opens click edit description to be taken to the page where you
will enter the code that will change the size of your pet's lookup picture: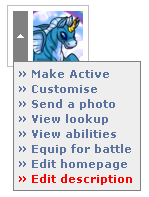 You will need to type the code into the empty space you see up here: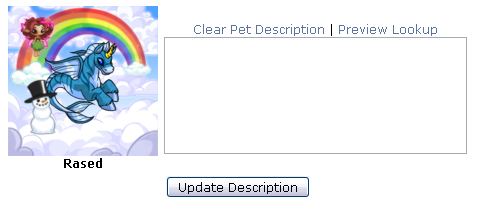 This is the most important thing here, it is the code that will make
your neopet's lookup picture bigger than what it normally is.
Right click in the box above the pic, press select all, then right
click again and press copy. Then you right click and press paste
where it shows below. This way you don't have to type it all up

.
Oh and one more thing. The numbers you see in the code can be
edited. Some people prefer to make their neopet's picture 500px
(always change both numbers to be the same, or it will stretch
funny). Others fool around and make it huge, for example 1000px
(or they want to screencap it like that for making graphics. Play
around with it, have fun

! The original neopet lookup image is
300px. Or just erase the code to make everything normal again.
*
*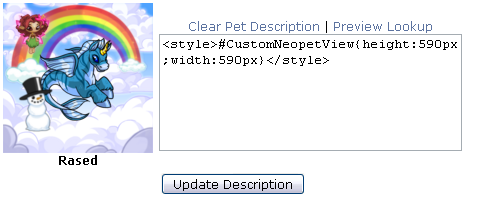 Once you've pasted the code in, click update description:

And you're done! Go see if you like the result

!
You can link back to here so more people
can find out about this petpage:
~*

~*~

*~
~* ~*~ *~
~*~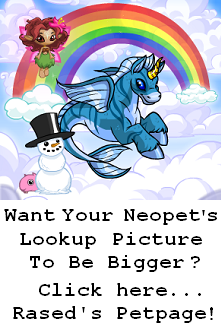 *. ~ * . * . * ~ .*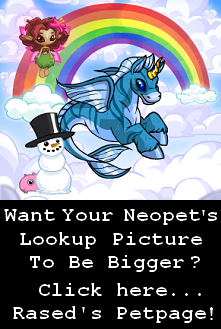 ~*~
~*~ ~*~ ~*~