Hello and Welcome!
Asteria is a private, Neopets related, Semi-Lit, Established guild with a town theme, Here in Asteria

As a town, we strive to unite our members and thrive to work together as a community



A community is defined as a unified body of individuals.
We treat all members with respect and welcome them into our town!
Have a look around Asteria, and don't hesitate to ask any questions! :)




what you can look forward to
We have many activities to participate in. We offer a dailies page, avatar lending, market listings, a gourmet foods page, a birthdays page, a museum, and even our very own newspaper! Here in Asteria, you will always be busy ;)
We also have many different events for you to participate in! Currently we have a KQ tournament, Jail Break, Mystery thief, and more!
Pages and activities that allow you to get to know your fellow Citizens.

Points awarded for completing activities and doing special things around the guild. We have a big plan in mind for these, so be sure to earn as many as you can!
What used to be known as "points" are now being called coins - after all, the word "coins" are more town themed. Coins are Asteria's form of currency - that's right. I said currency

Each member is asked to fill out a Journal. Anyone who has a journal is likely to find help fulfilling their Neopets goals.

Anyone can have a job and help out around the guild - even if you just want to have a temporary position.



We offer all of this and so much more!
Come on in, take a look around, and let us know what you think!
About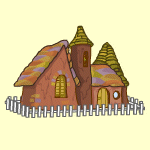 Here in Asteria, there is much to see and do. We are always building onto our little land and seeking
more citizens
to join us.
Each citizen will bring something unique to the guild, weather it be drawing, graphic skills, or just you overall personallity!
Around the clock, there is someone to talk to, for we all come together from all
over the globe
. There will always be someone to talk to, our members are very friendly! What is there exactly to do you say? We have so many different things to do!
other features
Here are some short descriptions on what Asteria has to offer:
Getting to know each of our members is the most important part! You will be treated as a member, not a number.
Looking for your
dream pet
or at least a new friend to take home?
Then you should check out Asteria's adoption agency!
Here we zap pets into a desirable species color combination and present them to the guild. We are looking for good owners to call our pets friends.
Can't remember if you completed all those daily task to earn those points?
Look no further because Asteria has conveniently set up a dailies page for our member's use. This should help remind you of all those chores needing to be done.
final thoughts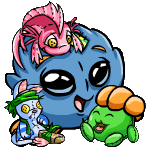 In the middle of all the fun and excitement don't forget that we want to know you!
Here in Asteria you're
not a number
. You won't be treated as a number either.
We have convenient
journal templates
made up for our members to fill out. There is everything from about you to the types of pets and items you like.
While you are at it, we want to make sure you are reading over this webbie properly. You want us to pay attention to what you say and so do we. We work hard on all our pages and we want to make sure you are reading what we are saying. So when you go to fill out your application you'll need this word perfect to fill it out completely. Please take some time to fill one out. We really want to get to know you and everything about you.
In Asteria we strive to help members improve their account and take all Neopets has to offer. We aren't only friends, but we are also a support group to encourage each other to chase after your goals.
Rules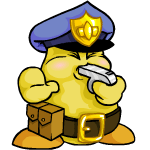 Anyone found breaking the following rules will receive a guild warning.
If you receive three warnings, you will be removed from the guild.
1.
Please follow all
Neopets Rules
at all times.
2.
Please do not be rude towards other guild members. If you have a problem about something/someone, please either deal with it through neomail or neomail a council member about it.
3.
Please do not ask/beg/hint for other members or the guild to give you neopoints or items. This is scamming and is against Neopets rules.
4.
Please do not spam the message board. Try to limit to three posts in a row, do not bump the boards or only post a smiley.
5.
Please do not use ch47 5p34k. It makes our brains explode. Such acronyms as lol, brb, g2g, and such are fine as long as we understand what you are saying.
6.
Please do not ask more than once if I got your neomail(s) or if I have added up your coins, sent them to Phoebe, etc. Please understand that I am very busy, and can not update everything at once. I will reply to you once I am done adding up your coins and adding them to this page. If you do keep asking, I have a right to ignore you, as this could be considered spamming my inbox. Thank you!
AUCTION RULES PLEASE READ
A lot of people haven't been following the auction rules so here it is:
1.
Only win one auction
2.
Only raise the price to 1 nps
3.
This one is a new rule but you MUST be in the guild for 2 weeks to participate in the auctions. Neomail (_kristel_86_) if you meet the reqs on rule three. She then will send you a neofriend request.
4.
Every Friday Night Acutions are held, This is because Kristel works till 5pm on Friday and can only do it on that day at night after she gets home.
5.
Only raise the price "by" 1NP!
If rules are not followed they will result in consequences.

The consequences are:

1.
If you break any of the rules once you will get a warning.
2.
If you break a rule twice you will be suspended from auctions for a week.
3.
Three times. You will not be participating in anymore auctions and you will be banned from the guild.
regarding activity
Each member of Asteria is expected to maintain a certain level of activity within the guild.
Activity can consist of:
- Participating in guild activities
or/and
- Chatting on the guild board
If you are completely inactive for
1 month or more days
in a row, you are at risk of being deleted from the guild in the next member sweep. Council will try to let you know beforehand that you have been inactive and are at risk.
If you know you will be gone for an
extended period of time
, please notify a member of council. They will make note of it and you will not be removed.
If you are ever
accidentally removed
, please contact a member of council and they will have the situation rectified as soon as possible.
Guild Mailer: Don't forget to make sure you can receive guild mailers. You dont want to miss anything exciting we have to announce through them.
Ranks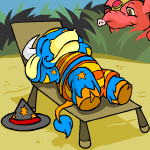 Tourist
:: This is the default rank acquired upon joining Asteria. Basically this means you have just joined the guild and are checking it out.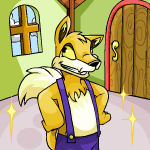 Homesteader
:: This position basically means that you have decided that you want to call Asteria your home, however, you still aren't quite known in the guild. You are working your way up to becoming a familiar face in the guild and not just a number.
Requirements:
100+ Posts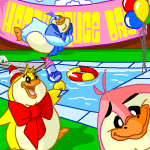 Resident
:: Now that you're known in the guild and start to actively become a member, you are a resident. In this rank you know how the guild works and are an active participating member.
Requirements:
500+ Posts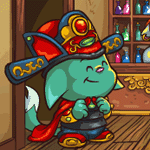 Aristocrat
:: Congratulations! You have become an aristocrat. You're rather well known in the guild and most, if not all know your name. You are one of the few that people turn to when they need and have questions about the guild. You usually know what is going on and are an active member of our society.
Requirements:
1050+ Posts
Stats
Page Views: 350457
Members: 35
Messages: 37914
Founded: 08/31/2012
As of 5.31.2013
Current Layout
Previous Layouts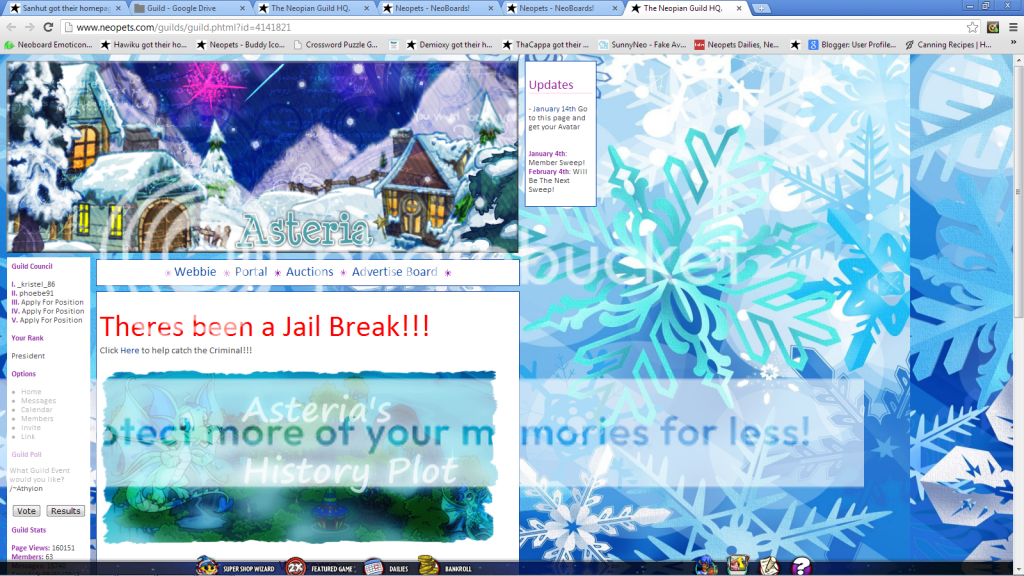 drag images to address bar for a full view!
Council
council ranks
President
:: The head of the guild. This person has too many responsibilities to list, but they are
always
working.
Current President:
Kristel
Vice President
:: This person is the president's right hand man (or gal). This position also holds far too many responsibilities to list.
Current Vice President:
phoebe
Amusementier
:: This is our leader of fun! This position requires it's holder to be in charge of all events and activities around the guild. Good organizational skills and flexibility are musts for our amusementier!
Current Amusementier:
Jiggles
Architect
:: Our guild architect is responsibility for the upkeep of all layouts. Creating and maintaining the guild's image is what this person is in charge of!
Current Architect:
Zeita
Mayor
:: The mayor deals with all things members. From taking suggestions, to welcoming new members, to taking charge of the sub-council, this person has quite a bit to do.
Current Mayor:
Nicole
city council positions
City Council" is Asteria's own sub-council!
Neighborhood Watch
:: This position is reserved for members who enjoy helping out with the new members.
Sample Responsibilities:
Hosting pages; monitoring guild board.
Current Neighborhood Watch:
Will
;
Kayla
;
Jodi
Welcoming Commitee:: This position is reserved for members who love to chat with new members and know quite a bit about the guild
Sample Responsibilities:Responsible for making all new members feel welcomed on the board and off the board.
Current Welcoming Committee:Kayla ; Jodi
Advertising Committee:: To be on the Advertising Committee, you have to be Homesteader Rank and you are responsible for advertising the guild and getting new members. The reason you have to be a certain rank is you get invite privileges.
Sample Responsibilities: Advertising on guildless boards, Bumping and talking on the guild board and Knowing quite a bit about everything in the guild.
Current Advertising Committee: Will ; Nicole ; Kayla ; Jodi
Assistant Architects:: We always need more graphic makers in the guild.
Sample Responsibilities:Hosting The Community page, making/designing pet pages, guild layouts and userlookups.
Current Assistant Architects:: Jodi : _______________________________________________________________________________________________

Coming Soon
*secret* Agent
:: This position is reserved for the member who will over-see our *secret* managers.
Sample Responsibilities:
Host *secret* page; keep *secret* managers updating as necessary
*secret* Managers
:: This position is reserved for the
four
members who wish to host our *secret* pages.
Sample Responsibilities:
Host *secret* page; keep *secret* page updated and organized; advertise *secret* page
Sorry! We can't let you in on our secrets yet! They're still in the works!
applying
Only active and well-known members need apply!
You must apply via Neomail.
Any applications via the guild "Apply For Position" will be ignored.
Requirements for Council:
1. You must be a Sub-council Member.
2. You must have posted at least 300 messages.
3. You must hold guild pages.
4. You must have been seen recruiting members.
5. You must be active; online every day ideally (though we do understand real life comes first).
6. You must be known around the guild; We want our members to have confidence in their new council member.
7. We would like our Council to bring something unique to the guild. We do not want Council who will simply hold the position with nothing to show for it.
Requirements for Sub-Council:
1. You must be in the guild for at least 2 weeks.
2. You must have posted at least 150 messages.
3. You must hold guild pages.
4. You must have been seen recruiting members.
5. You must be active; online every 2 days ideally (of course we understand real life comes first).
6. You must be known around the guild; We want our members to have confidence in their Sub-Council.
Application:
Be sure to send your application in to Kristel!
Frequently Asked Questions
1. What are guilds?
Guilds are special interest clubs that you can create/join to meet other players with similar likes and dislikes. You can find new friends and chat about your favourite things :)
2. Can I help in the guild?
Yes, We always update the Job's page. Go check it out on the portal.
3. How do I advertise?
We have some premade advertisments made (which is on the webbie). But you are also welcome to make up your own. (we encourage advertising)
4. What is the purpose of guilds?
Guilds are just special interest clubs that anyone can join. You can find new friends with the same interests as you (e.g Avatar Collectin, Writing and Drawing) and you can normally find a lot of people to practice with in the Battledome.
5. What are private guilds?
Private guilds are guilds that are not listed in the Guild neighbourhoods. The only way to become a member of a private guild is if you receive an official Guild Invitation and you click on the link provided to you.
6. Who hosts the (insert page here) page?
Before asking this on the guild board.
EVERY page has somewhere on the page who hosts it and who you should be contacting regarding it.
(With all the new members we keep getting we cant answer questions that answere themselves if you just take the time to read the pages we worked really hard on.)
7. What is HTML and How do I learn it?
Neo HTML HELP
This link will take you to an area on neopets that shows you basic HTML its give very clear directions on how to do each one.
This is also a good place to get more detailed HTML help Sunny neo HTML HELP
Apply
Neomail Either Kristel, Phoebe91, ladyzeita, blueberryiggles or n861997! We are all on council and can send you an invite!

1. Name:
2. NST Time Are You On(example I am nst, some are +8 of nst):
3. How much of that time do you plan to dedicate to participating in the guild?:
4. How often do you get on Neopets? How long?(2 times a week, For 3 hours):
5. What is your favorite thing to do on neo?:
6. Age:
7. What do you like to see if its not in the guild:
8. Who advertised to you?:
9. Anything else you would like to include? (Talents, Things you would like to Help out With etc.):
10. What is the secret word?:
(You are more than welcome to add anything else to the application.)