Hey, there, guest! I'm poseira, and I'm very pleased that you came to visit my page!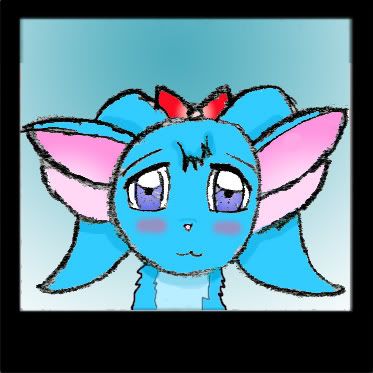 Well, as you can probably see, I'm an Acara! I'm inuandkag4ever's unica hija (so far, at least), and as such, I'm spoiled rotten. ... Okay, maybe not really (I still have to put up with those omelettes everyday), but it's kinda fun being an only pet. Kinda lonely, too, but ...
Anyway, getting off topic! As an Acara, I like to do a lot of things. Swim, read books (especially on famous Acaras), write, daydream ... Normal stuff like that.
Oh, and taking pictures! Can't believe I forgot that. I love to take pictures. Of course, I wasn't always good at it ... This was the first picture I took after my owner gave me a camera of my own ...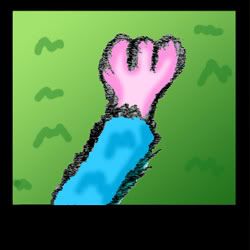 Embarrassing, ain't it? :P
But I got better at it (eventually) ... And now I take pictures of lots of things!
...
Come to think of it, so does my owner ... She takes so many, that she's started putting them up here! You can check them out, if you like, but personally, I don't see what's so interesting about them ... Real pictures are so much better. But to each her own, I guess ...