About The Reverse Rainbow Pool
Last update: April 19th, 2018. Lutari Day
What is a Reverse Rainbow Pool? To put it simply, the Reverse Rainbow Pool (RRP for short) is the opposite of the normal Rainbow Pool's All Neopet Colours page. This page displays the same information, but in reverse. This makes predicting upcoming pet and color combinations simple with visual at-a-glance charts.
This page is the SPECIES half of the RRP. This page is organized chronologically by Pet Day date, displaying the most recent at the top of the list. The colors listed with each species are colors not yet available for that species. Click here for the COLORS half of the RRP. The species links to the left will jump to specific species.
Enjoy this page? Here's a button for easy and quick linking back.
Winner of the Site Spotlight #798 on September 13th, 2012!
Scorchio - March 14th
















Chomby - March 22nd











Shoyru - April 2nd






Krawk - April 16th
















Lutari - April 19th





























Kougra - April 22nd









Cybunny - April 27th











Lupe - May 2nd













Hissi - May 4th





















Moehog - May 14th















Koi - May 25th
















Yurble - May 28th
















Jubjub - June 6th














Quiggle - June 13th
















Nimmo - June 15th




















Kau - June 19th



















Acara - June 28th











Flotsam - July 3rd
















Ixi - July 11th













Tuskaninny - July 12th





















Kiko - July 17th















Peophin - July 26th

















Ruki - July 29th





















Blumaroo - August 8th










Meerca - August 18th















Grundo - August 24th














Kyrii - August 29th
















Draik - September 9th












Techo - September 13th














Poogle - September 19th















Skeith - September 25th
















Grarrl - October 4th












Eyrie - October 10th


















Bori - October 13th















Jetsam - October 16th














Korbat - October 26th


















Pteri - November 8th















Vandagyre - November 12th




























































Usul - November 27th













Xweetok - November 29th






















Bruce - December 5th

















Wocky - December 12th















Ogrin - December 28th


























Aisha - January 3rd





Gnorbu - January 6th

























Buzz - January 11th

















Elephante - January 16th
















Kacheek - January 29th















Zafara - February 3rd









Lenny - February 12th
















Chia - February 18th



















Tonu - February 21st













Mynci - February 22nd











Uni - March 2nd









Gelert - March 3rd












Neopets Legal Info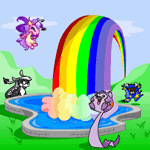 NEOPETS, characters, logos, names and all related indicia
are trademarks of Neopets, Inc., © 1999-2011.
The ® denotes Reg. US Pat. & TM Office. All rights reserved.
Privacy Policy | Safety Tips | Contact Us | About Us | Press Kit
Use of this site signifies acceptance of the Terms and Conditions.