Welcome
About us
Hi there and welcome to Pretzel Pixels! This is a site where you can use the pixels we have for free! You just need to credit us of course! Browse around and enjoy the pixels! Feel free to neomail me if you have any questions or comments! Feedback is greatly appreciated.
Visitors
The Basic Things You Should Know
RULES

001.Please don't steal images or pixels created by me.
002.Don't say that i stole any content because i didn't, Smart Heads Think Alike".
003.Don't Redistribute! I wouldn't want to find my pixels in another petpage without credit.
004. Enjoy my pixels!!

The Goodies
Pixel count: 103
Pancakes




Blue Hat






Taxi Cabs





Coffee Cups






Bears


Umbrellas





Drinks




Elephants






Balloons






Food





Pet Society






Character/Animals







Clowns



Weather

Halloween



Neopets Food




Neopets Food


Resources




















Any Occasion Scribbles!
Scribbles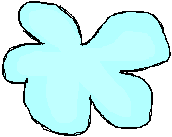 Adoption Section
Adoptions
Hello! I assume you are here to adopt a one of a kind cloud! These are only for the first six people who wish to adopt a cloud pixel:) You must have a site on neopets. Fill out the form and neomail me!
Neomail form
Adopted
Adopted:



Colors: Red. Adoptees:

Pixels I adopted

Credits
My Link
Affies





Link Exchange

Listed at


Layout
css credit