SELLING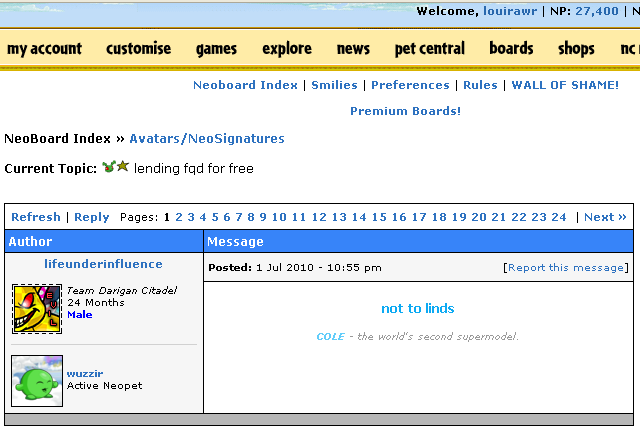 On the turn before, she uses a Misdirected Compass Powerup on me and basically makes me miss the blue key for next turn, but then she lands on a Minigame, I beat her and Win, I then collect the Blue Key as a Reward for winning and this screenie below is me about to use my Gummy Dice and roll a 6 to win the game.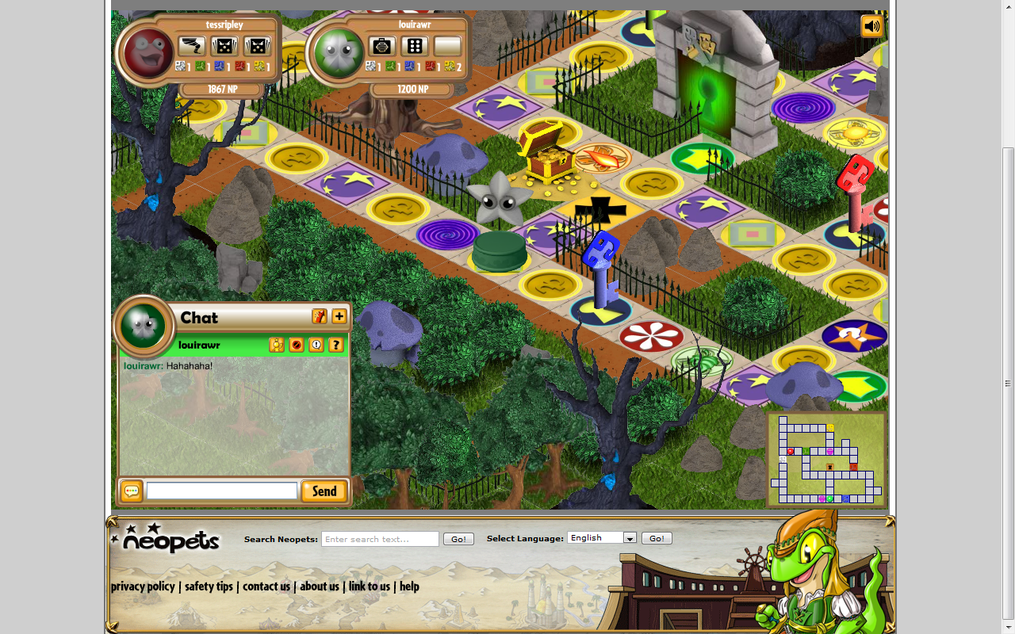 After I use the Gummy Dice and roll a 6 she quits lol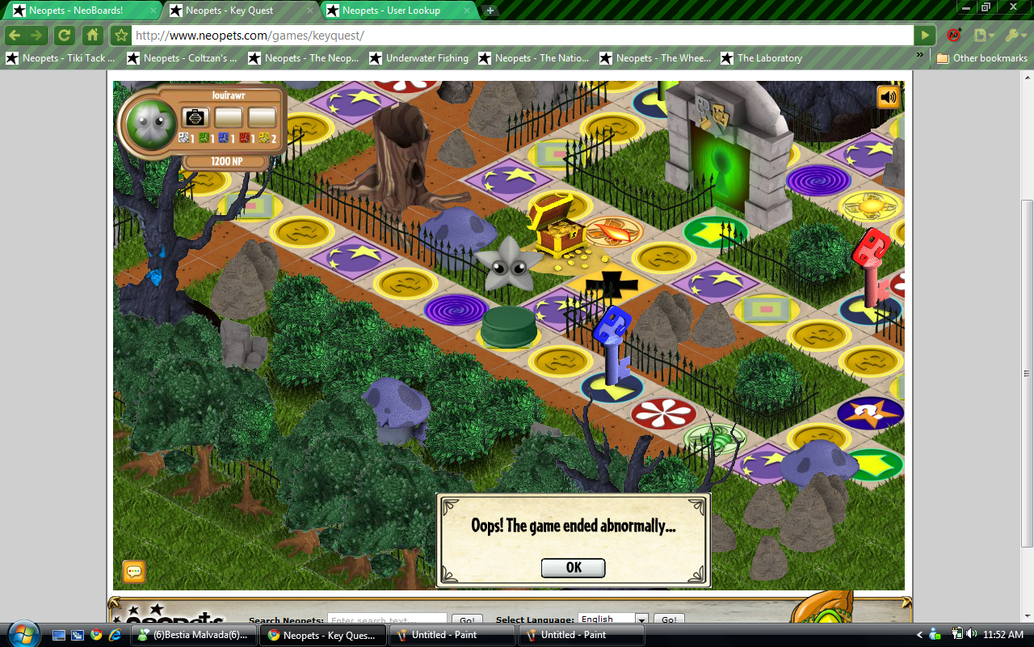 Then when I go to neomail her she has it "blocked" to Neofriends "only" (what a Coincidence lol)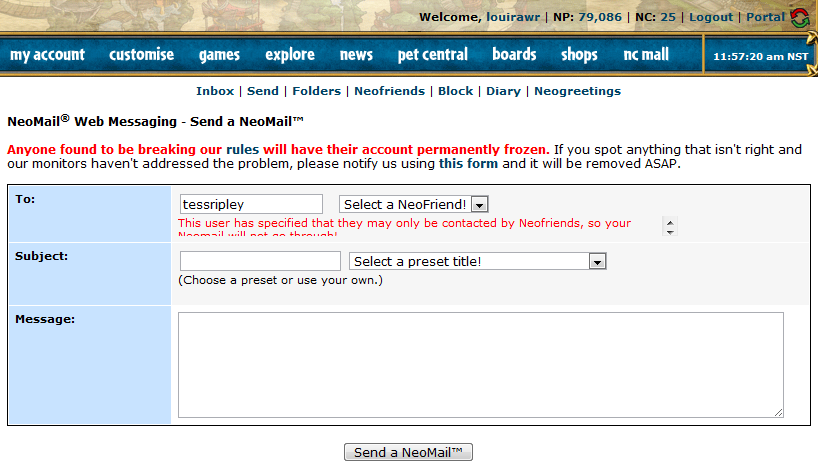 lol I go back several hours later and her Neomail is Magically "unblocked" now lol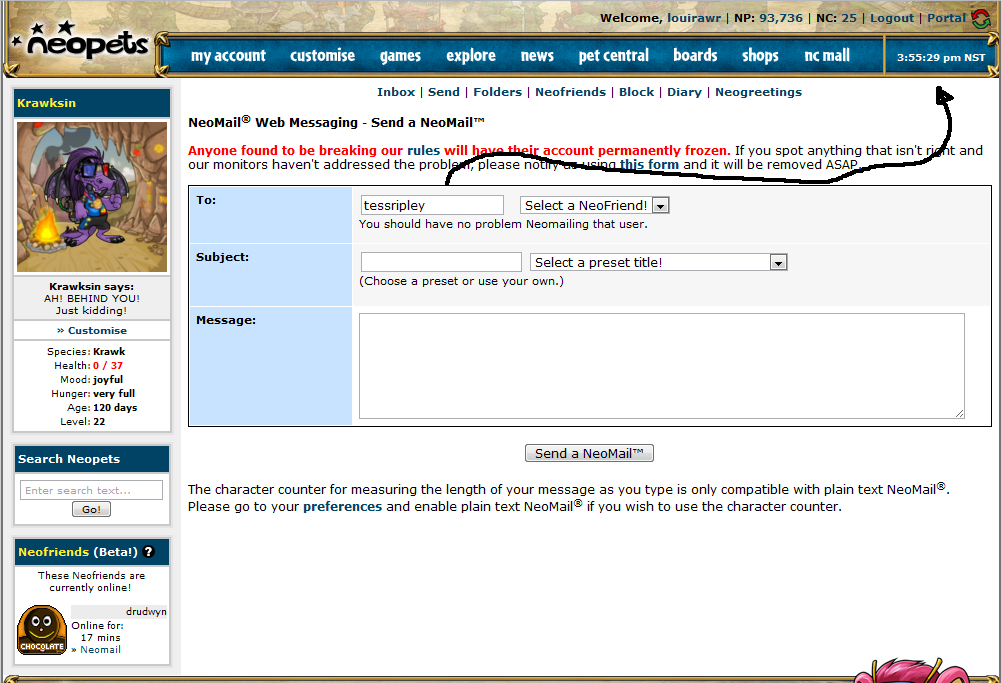 ROFL uh yea no comment on this last neomail, but it pretty much speaks for itself... I guess.
lol and of course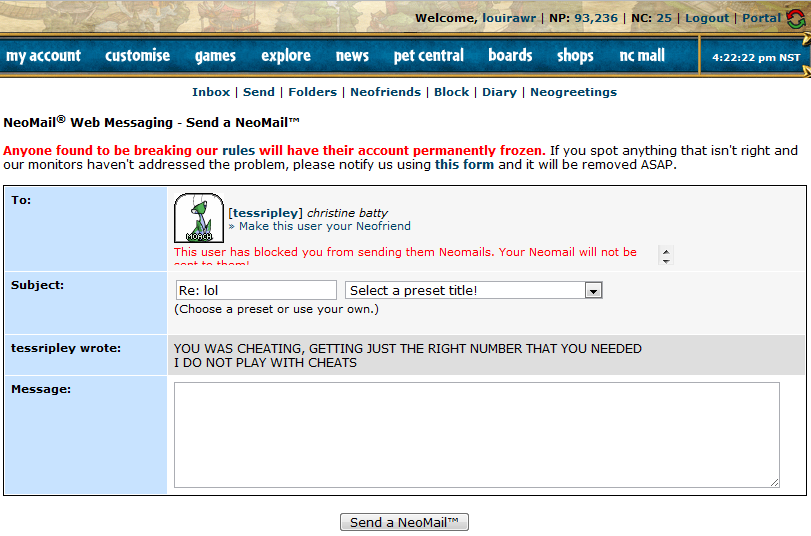 Random Screenie of the Week!


We made such a great team!

DJ for the win says (11:23 PM):
*i see im not longer linked on your little lookup
*i deserve a huge picture with hearts and glitter
NEOPETS, characters, logos, names and all related indicia
are trademarks of Neopets, Inc., © 1999-2013.
® denotes Reg. US Pat. & TM Office. All rights reserved.
PRIVACY POLICY | Safety Tips | Contact Us | About Us | Press Kit
Use of this site signifies your acceptance of the Terms and Conditions